In early November, the CDC issued a health advisory highlighting an early increase in cases of RSV, flu and COVID, a triple whammy of illnesses that some medical experts have already dubbed a "tripledemic"1. News reports already indicate illnesses leading to districtwide closures in several states2.
Unfortunately, there's no way to avoid illness exposure with levels so high in schools. At the same time, according to the American Academy of Pediatrics3, there's no substitute for in-person learning.
What You Can Do
What can you do to help ensure that your building provides an optimized environment to support well-being for students, teachers and staff as national illness rates soar? Optimizing indoor air quality (IAQ) represents a key step that facilities managers can take to support building-wide wellness. Conversely, the EPA reports4 that failure to address poor IAQ can increase short and long-term health problems.
Give Your Building a Check Up to Help Ensure Occupant Well-Being
When it comes to assessing and improving your building's IAQ, we recommend a three-step process, which aligns with EPA recommendations5:
Step 1: Complete IAQ Assessment Services – Start by baselining your IAQ using a fact-based approach. Trane IAQ Assessment Services provide you with a data-driven evaluation of specific measures that help impact well-being, comfort and productivity. An energy expert from Trane can help you determine the most appropriate offering or combination of offerings, to provide optimal data for optimal decision-making:
IAQ Assessment: Facilities managers can work with Trane to complete an IAQ Assessment which provides a comprehensive in-person evaluation of HVAC equipment and components. This is conducted through both a physical review and the use of building automation system data (where applicable) to identify where improvements are needed and provide recommendations regarding IAQ optimization strategies.
IAQ Audit: An IAQ Audit provides a sensor-based assessment of the indoor environment, measuring five key IAQ parameters over a two-week period. Strategies are then recommended to improve IAQ based on specific thresholds to help customers achieve specific IAQ goals.
Step 2: Mitigate - Once you have baselined your IAQ, it's time to apply the right solutions to meet your building's needs. Rooted in science and data, our recommendations align with EPA, ASHRAE® and CDC guidance.

Depending upon your needs, we may recommend air-and-surface cleaning technology, such as Synexis®, a simple plug-and-play technology that does not require major system upgrades. We also may recommend air purification technologies such as higher filtration level, ultraviolet germicidal irradiation, or in-duct or system-level solutions. Often these IAQ-improving strategies can help gain points toward achieving green or healthy building certification such as those offered by the International WELL Building Institute or Fitwell.
Step 3: Manage – Once you have achieved your IAQ goals, it is important to maintain them. Trane can help provide visibility into your building's ongoing IAQ, including levels of certain airborne contaminants such as particulate matter (PM), total volatile organic compounds (VOC) or carbon dioxide (CO2) that can impact the well-being of building occupants. Routine service and maintenance remain critically important to maintaining the overall performance of the system.
Real-time data enables you to take the guesswork out of managing your building's IAQ. You also can add in controls that make automated system adjustments based on air quality indicators, all while maintaining system efficiency. Stimulus funding may be available to help you make improvements. Keep in mind, that Elementary and Secondary School Emergency Relief (ESSER) funding expirations are approaching, so now may be an ideal time to consider using that funding to improve IAQ. Additional state, local and Dept. of Education funding options also may be available.
Now is an ideal time to optimize your schools indoor air quality. Learn how Trane can help.
1. MacMillan, Carrie, "'Tripledemic:' What Happens When Flu, RSV, and COVID-19 Cases Collide?", Nov. 17, 2022, Yale Medicine
2. Arundel, Kara, K-12Dive, "Staff, student illnesses lead to districtwide closures in several states", Nov. 8, 2022
3. American Academy of Pediatrics, "COVID-19 Guidance for Safe Schools and Promotion of In-Person Learning", last updated Sept. 8, 2022
4. U.S. Environmental Protection Agency (EPA), "Take Action to Improve Indoor Air Quality in Schools", last updated Oct. 12, 2022
5. U.S. EPS, "Clean Air in Buildings Challenge," March 2022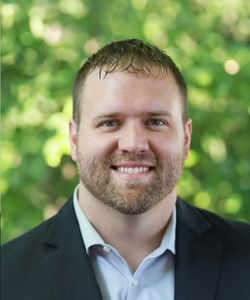 About the author
Chris James, IEQ Services Product Manager
As the IEQ Services Product Manager, Chris James is responsible for Trane's indoor environmental quality (IEQ) service strategy and offering in the United States and Canada. This includes the traditional, digital, and comprehensive IEQ solutions associated with Trane's Wellsphere™ initiative, a holistic approach to building wellness that cultivates healthier indoor spaces by enhancing air quality, lighting, and acoustics. Chris leads the business to help customers understand, improve and manage the IEQ within their spaces while aligning with Trane's strategic mission and objectives. Chris holds a bachelor's degree in chemical engineering from the University of Kentucky.