Where are the trustworthy COVID-19 resources for the HVAC/building industry?
April 15, 2020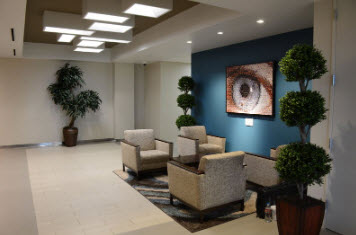 With the COVID-19 pandemic outbreak happening in almost every country in world, the protection of life is in the mind of every citizen. All of a sudden, things happening outside of U.S. don't seem so distant anymore. The impact of such a pandemic is real and harsh. With most of us juggling different roles in our life, the question on how we stay safe and productive in tough times surface to the top. As a good citizen, we should follow the guidance from Centers for Disease Control and Prevention (CDC) for personal actions. For many of us serving in the commercial HVAC field,  many industry resources have become available recently. This post lists 3rd-party industry resources that can help in your efforts in planning, developing, and executing solutions.
1.      ASHRAE's COVID-19 preparedness resources include a position document on airborne infectious diseases, many free downloadable chapters from ASHRAE® Handbooks related to healthcare facilities, aircraft, UV air and surface treatment, as well as free conference papers, webinars, and journal articles. The most recent journal article, titled "Guidance for Building operations during the COVID-19 Pandemic," by Lawrence J. Schoen, PE, addresses office spaces and others, except Healthcare.

2.      ASHRAE Standard 170-2017, "Ventilation of Health Care Facilities," addresses the design and operation of healthcare facilities. In addition to these available resources, the ASHRAE epidemic task force was established to help deploy ASHRAE's technical resources to address the challenges of the current pandemic and future epidemics.
2. ASHE's six recommendations include two specific actions for the HVAC industry. The first action calls for the accuracy of space-to-space pressure relationships, and the second action focuses on the importance of contingency plans for a possible occurrence in which the demand for isolation rooms exceeds capacity.
3. REHVA's guidance documents include many different HVAC operation strategies. For example, do not switch ventilation off at nights and weekends to keep systems running at lower speed, switch air handling units to 100% outdoor air, and do not plan duct cleaning for this period.
Additional References
1.       The president's Coronavirus Guidelines for America (U.S. White House)
2.       ASHRAE's COVID-19 preparedness resources (ASHRAE)
3.       ASHRAE Standard 170-2017, Ventilation of Health Care Facilities (ASHRAE)
4.       ASHE's COVID-19 resources (American Society for Healthcare Engineering)
5.       REHVA's COVID-19 guidance (Federation of European Heating, Ventilation and Air Conditioning Associations)
6.       FGI's guideline for design and construction of healthcare facilities (FGI)
7.       CDC Interim Guidance for Businesses and Employers to Plan and Respond to Coronavirus Disease 2019 (COVID-19)
8.       Top tips for remote building management (Trane)
You can find more relevant information on our new Indoor Air Quality landing page.