Top Tips For Remote Building Management
March 30, 2020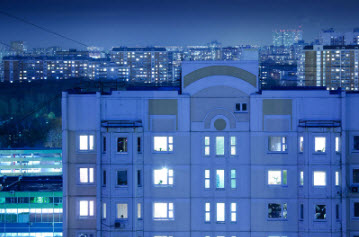 As the needs of facilities are rapidly changing during these unprecedented times, Trane wants its customers to know we're here to help.
For Trane Connected buildings, technicians are able to remotely connect and modify building settings using Trane Connect™ Secure Remote Access.
"With some buildings closed during the COVID-19 pandemic, connecting remotely is an easy way to ensure your building is operating as expected," said Susie Gornick, Director - Trane Intelligent Services. "Trane technicians can work with you to get additional people set up with remote access if needed, or they can use these capabilities to perform remote inspections to verify system operation. Just verifying a building is operating as expected can bring some peace of mind during these uncertain times."
Even if your building isn't connected, said Gornick, there are changes you can make to ensure your building reflects its current occupancy rates. She suggests checking the following:
Lower occupancy rates? Make appropriate adjustments to lower utility costs.

Reduce the schedules on your HVAC equipment to lower utility costs, while the buildings are largely unoccupied.
Validate the equipment is shutting off as expected.

Bring in some fresh air!

Modify the facility's ventilation to dilute the air with more fresh air from outdoors.
A night purge can help cycle fresh spring air when the building is unoccupied.

Keep the right balance of moisture (relative humidity)

Trane can evaluate the capabilities of your existing systems to help you maintain best practice humidity levels based on The American Society of Heating, Refrigerating and Air-Conditioning Engineers (ASHRAE) recommendations (50-60% in the summer, 30-40% in the winter).

Keep the unconditioned air out!

It is recommended that building pressures be maintained as slightly positive to help limit infiltration, condensation, and contaminants.
In isolation areas, data logs or alarms can monitor pressure relationships between spaces.
To learn more about the tools available that can maximize the way your buildings are managed during these fast-changing times, visit www.trane.com.
The world is our building. We're all in this together.
Source: ASHRAE (https://www.ashrae.org/technical-resources/resources)