tc-origins-of-Trane-blog-thumbnail.jpg
Trane's Early Days Set the Stage for Ongoing Innovation
James Trane started customizing heating systems nearly 140 years ago, but the goals remain the same: comfort, efficiency, safety.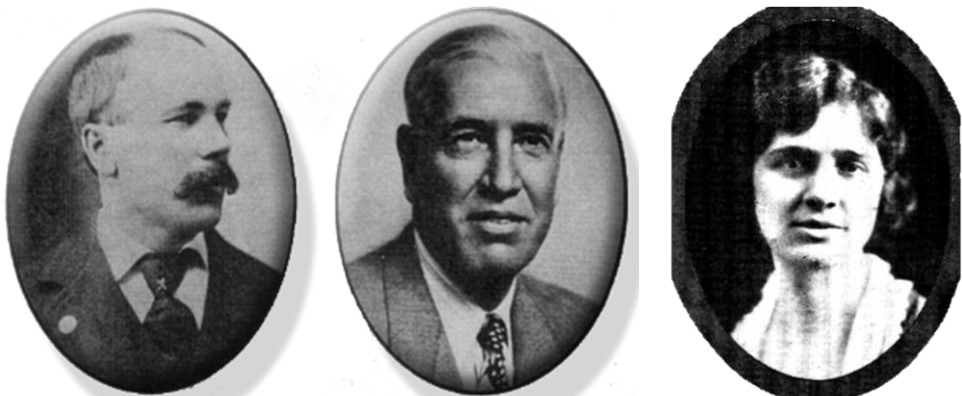 James, Reuben, and Stella Trane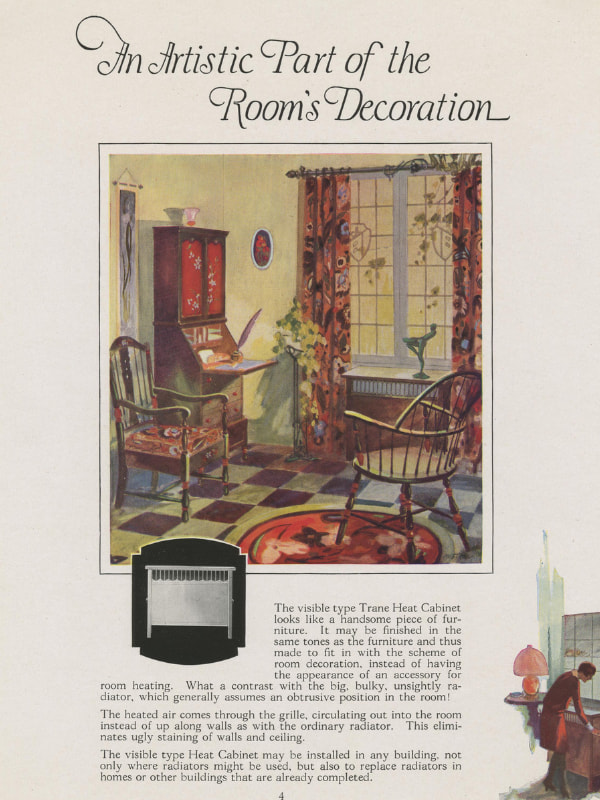 Their initial focus was developing better heating systems. While cast iron radiators were a vast improvement over wood, they had their own issues. Not surprisingly, they were quite heavy, making them difficult to haul up stairs and maneuver in tight spaces.
To remedy this, Reuben invented the convection radiator, which was lighter, less expensive, more efficient, and easier to install. The new model featured a finned tube design, the precursor to today's coils. He also designed a new cabinet, which used natural convection to circulate air.
The cooling coil—the key component in Trane air conditioners—was invented in 1931. Reuben Trane and fellow engineer Reuben Anderegg combined a fan with cold water running through a convector coil to generate cooler air.
"Anderegg realized that if you could heat by putting hot water through radiators, you could probably use the same technique to cool buildings in the summer," said Newton. "Electricity was a new thing to pump water. If we pumped well water through radiators in the summer, it would actually cool the buildings. It wasn't that efficient, but it was a beginning."  
New Techniques Required New Training
James and Reuben Trane were the prototypes for consulting engineers, and they succeeded because they applied engineering principles to heating and cooling. However, for the Trane Company to succeed, they needed to find more people who understood how to design these systems and sell those innovative designs to skeptical customers.
"It was a moment of transition into the current age," said Newton. "Not only the technology, but the recognition that we needed to train people on how to use the technology."
That led to the Graduate Training Program (GTP), which is still going strong nearly 100 years later. The program ensures engineers receive the best training, but it also gives them good grounding to develop their own innovations.
GTP and other programs help keep Trane focused on the values espoused by James, Reuben and Stella Trane: service, customization, and innovation. At its heart, Trane has always been a company that prizes precise engineering and translating those insights into innovative designs.
"We can have the highest quality products and have a building that's not comfortable, that's not energy efficient, that's not safe," said Newton. "It's the knowledge, how these engineers configure systems and make them work properly that makes the difference. Trane's innovations have always come from the field. That's as true now as it was in 1880."
First Graduate Training (GTP) Class - 1926
About the author
Randal Newton, Vice President Engineering, Trane Technologies
Randal Newton is Vice President Engineering for Trane Technologies leading four global engineering and technology centers in China, India and Czech Republic.   In addition, he has led our refrigerant technology and strategy team for the past 10 years and leads Engineering Excellence—responsible for engineering standard work globally.
Past roles in Newton's 40+ year career with Trane include several other engineering leadership roles, quality manager, product management leader for Trane applied products globally, managing all Trane's applied product factories in the Americas and leading strategic product planning for Trane products globally.   
Newton started his career in manufacturing engineering after receiving his bachelor's degree in Mechanical Engineering from the University of Wisconsin in Madison.  He also holds an MBA from the University of Wisconsin La Crosse.  Newton is a certified six sigma black belt and is a long time member of ASHRAE.