"We produce a number of educational resources for our engineer and contractor customers, as well as our internal customers," said applications engineer Eric Sturm. "Technical books, clinics, webinars, articles, manuals, videos – you name it, we do it."

There is a growing need for education, as the industry tackles new refrigerant challenges, electrification of heat, and optimizing indoor air quality, to name a few. As new technologies emerge to support decarbonization and sustainability, Trane develops comprehensive training programs to disseminate that knowledge.
"Trane focuses on mutually beneficial outcomes, and the industry is often watching what we do," said Ryan Geister, Systems Sales Leader for North America. "We may produce game-changing innovations, or stick with the industry standard, but we always focus on the nuances that help optimize systems. We then provide engineers and contractors the necessary information to help them offer better solutions for their customers."   
What Engineers and Contractors Need
Teaching contractors and engineers about HVAC systems, software and controls, and other innovations is one of the company's core values. It's smart business, but it's also an obligation. As an original equipment manufacturer, Trane is often the most qualified expert in the room. In addition, HVAC is rarely part of a traditional engineering curriculum.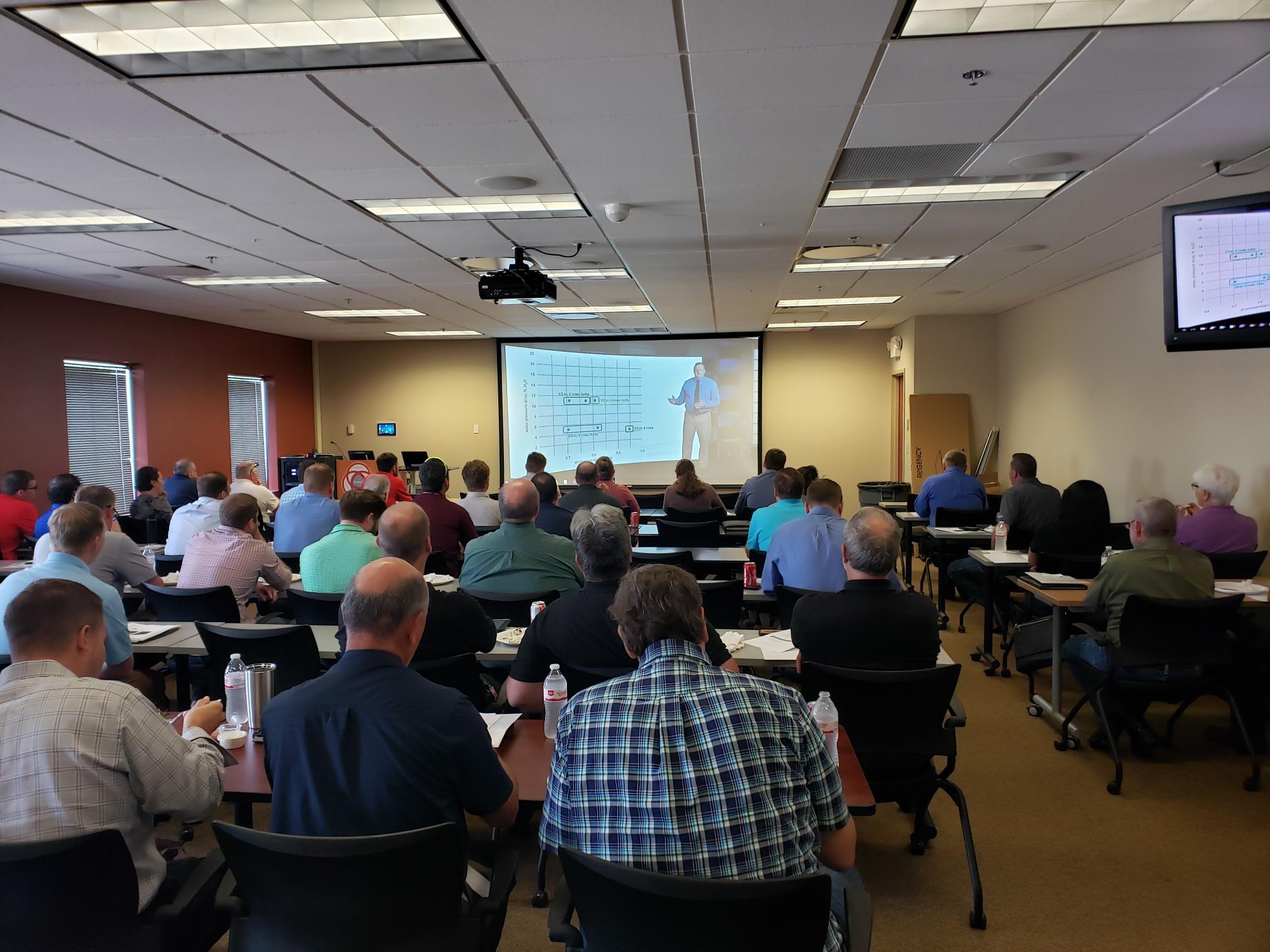 "My degree is in engineering and construction management," said Kristopher Gagermeier, Sales and Services Training Leader. "I didn't know anything about air conditioning when I graduated, and many new design engineers know very little about it. So, it's important for us to fill those knowledge gaps."

Engineers and contractors access these resources in many ways. The simplest is logging into Trane.com, but they can also gather information from local offices or technical "help desks" and participate in the company's formal training programs.
In-depth education helps highlight the value of Trane's products, but the relationships grow far beyond that. The company has become a trusted resource to help engineers and contractors do their jobs, offering hands-on training, lectures, phone calls, online support, and the informal one-on-one consults that are essential to getting jobs done.
"One customer explained that they are running so fast, that when they find something works, they tend to stick with it," said Geister. "By collaborating with them, we learn their methods and help them evolve their designs to stay on top of the latest technologies and practices."  

This information helps engineers and contractors work with their customers, who often see the value in moving forward with more energy-efficient technologies. Controls is another often-requested topic because they are both complex and constantly changing.
 "Knowledge is the basis for almost everything Trane account managers bring to their customers," said Geister. "When we roll out new innovations, we work diligently to ensure our account managers fully understand them, so they can do the best job for their customers."
Tracking the Important Topics
Trane aggregates information from multiple sources to inform people about regulatory requirements, emerging technologies, and other issues. There's a constant feedback loop as customer questions filter through the information ecosystem.
"My team receives requests for information on a daily basis, that typically originate with customers," said Jeanne Harshaw, Applications Engineering Leader. "They may need a refrigerant update or a speed-course on heat pump technology, so they call their account manager. We support our account managers by passing on the pertinent information as quickly as possible, if they need us."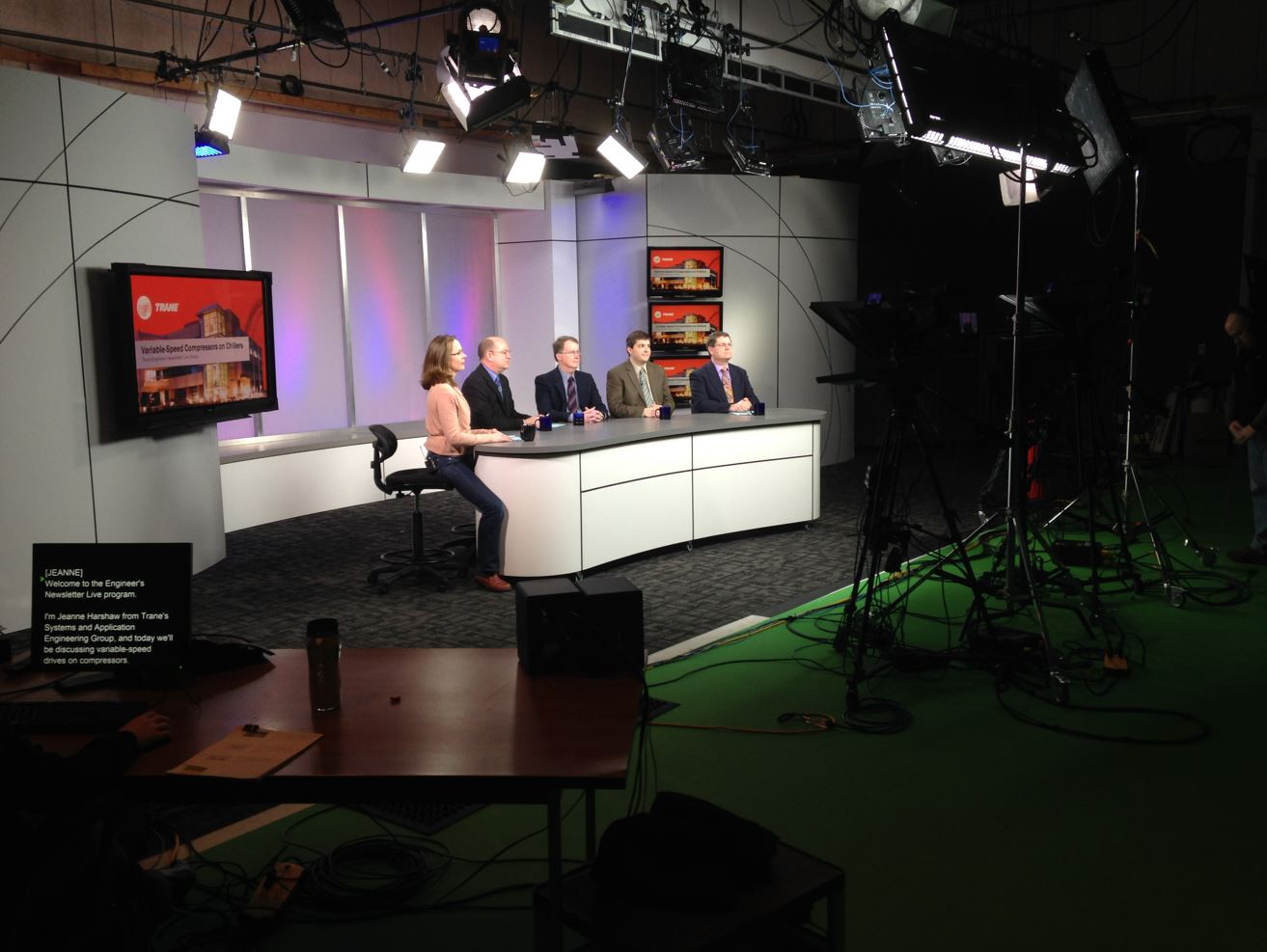 These interactions help Harshaw's team and others stay abreast of what's happening in the field and at our customer sites. In addition, her team gathers information from across the broader organization, reaching out to product management, engineering, marketing and others. Insights also get funneled back through trade organizations, such as ASHRAE®, as engineers and others participate on technical committees to share information and learn from their peers. These many inputs inform the educational content.
Another critical resource is Trane's government affairs group, which pays close attention to regulatory policy from Washington, D.C., state capitals, and local governments to stay informed on what's happening at various levels. This foreknowledge helps ensure Trane solutions meet future industry requirements. Trane has been managing their refrigerant transition strategy for decades.

"We're also developing solutions for the electrification of heating, a component of the decarbonization movement. We can't anticipate all the questions we receive, but we prepare for as many as possible and pass that information on."
Together, these many efforts help Trane share knowledge and continue to build relationships with customers, as well as help move the industry forward. The faster engineers and contractors can learn about new and emerging technologies, the better they can support their customers, hopefully with Trane as a partner.
Access on-demand training resources available on Trane.com
Trane's Graduate Training Program