tc-Applications-Engineering-Series-Blog-992x600-thumbnail.jpg
How Thermal Energy Storage can be the Key for Cold Climate Heat Pumps
The Thermal Battery™ Storage-Source Heat Pump System is the innovative, all-electric cooling and heating solution that helps to decarbonize and reduce energy costs by using thermal energy storage to use today's waste energy for tomorrow's heating need. This makes all-electric heat pump heating possible even in very cold climates or dense urban environments where roof space is limited.
At its core, a SSHP system is a four-pipe hydronic cooling and heating system that provides conditioned fluid to coils or other loads within a building. It uses conventionally designed, variable-flow cooling and heating distribution loops. Like any heat pump or chiller-heater system, it benefits greatly from an optimized hot-water supply temperature in the range of 95°F to 110°F, although higher temperatures may be achievable.
The basis of the SSHP system is that the chiller-heater can source energy from water in the thermal energy storage tanks to enable building heating. Heat recovery is possible whenever there is a cooling load. Heat removed from the building can be captured for instantaneous or future use, instead of rejecting that energy via air or water economizing. The energy is collected in the TES tanks to provide a source for the later heating operation.
When there isn't sufficient cooling at the moment heating is required (i.e., cooling and heating loads are non-coincident), the thermal energy storage is used to decouple the cooling and heating loads, that is, when loads are not equal and coincident. By doing so, heating is available using energy that was collected in TES tanks, recovered from the building, taken from ambient air using the air-to-water heat pump, or delivered from a trickle-charge boiler.
Why use a Storage-Source Heat Pump (SSHP) system?
SSHP systems are most likely used to provide electrified heating in climates that experience extremely cold outdoor air temperatures, which makes heating with air-to-water heat pumps alone difficult or costly.
SSHP systems can effectively and efficiently heat and cool a building regardless of the outdoor air temperature, which helps overcome the following limitations of air-source heat pumps:
Inability to operate in extremely cold outdoor air temperatures
Diminishing hot-water supply temperature at cold ambient temperatures
Declining heating capacity at cold ambient temperatures
Inability to recover heat between non-simultaneous cooling and heating loads
And when compared to electric resistance-based heat, which has a COP (coefficient of performance) of one, the SSHP system chiller-heater can have a COP as high as three to four, resulting in a much lower electrical demand for heating.
For More Information
More information on the Thermal Battery™ Storage-Source Heat Pump System can be found on trane.com. For more details on how to best layout these systems, ask your Trane account manager for a copy of the Thermal Battery™ Storage-Source Heat Pump Systems application guide (APP-APG022A-EN).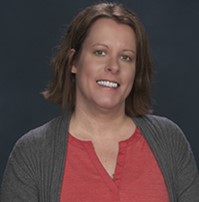 About the author
Sarah Hilden, Applications Engineer
Sarah joined Trane in 2015 as a Customer Direct Service (C.D.S.) marketing engineer, and later as a Senior Building Performance and Systems Engineer.  As a C.D.S. engineer, Sarah led a cross-functional development team focused on TRACE™ 3D Plus along with support and training for users of C.D.S. products globally. Before joining Trane, Sarah worked as a hardware design engineer for a telecom OEM and as a hardware and firmware engineer for an HVAC sensor manufacturer. Sarah graduated from North Dakota State University in her hometown of Fargo, ND with a Bachelor of Science degree in Electrical Engineering.
Sarah's current focus as an applications engineer is on hydronic systems. She has been involved with the La Crosse Area Chapter of ASHRAE® as newsletter editor, member-at-large on the Board of Governors, and local committees over the years.