Trane Discusses High Performance Buildings at the Emirates Green Building Council Conference in Dubai
May 18, 2015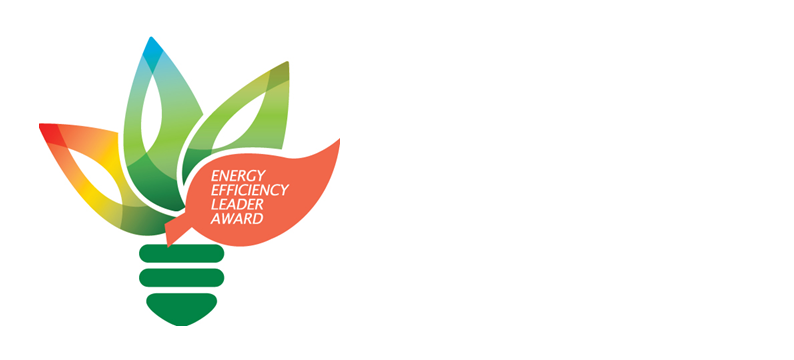 Leaders from Trane recognize Neovia Logistics' Daimler Building with the Trane Energy Efficiency Leader award
Dubai, United Arab Emirates, Nov. 2012 - Trane, a leading global provider of indoor comfort systems and solutions and a brand of Ingersoll Rand, will discuss high performance buildings at the first annual congress of the Emirates Green Building Council (EGBC) in Dubai. The high performance building approach is a proven way to help organizations better manage their energy costs and transition them to a performing asset rather than a burdensome expense.  
The day before the keynote at the EGBC conference, Trane will recognize Neovia Logistics' Daimler Building, which is on the journey to high performance building, for its commitment to energy efficiency and sustainability.
A high performance building approach complements building industry standards and helps owners link the physical environment of a building to a business mission. Trane, which has been closely associated with the United Arab Emirates since they established their regional office there more than three decades ago, creates high performance buildings using a unique methodology that combines financial, operating and energy analysis with specialized services.
"Buildings account for a significant portion of Middle East energy consumption," said Johan Samuelsson, vice president in the Middle East and Africa regions for Trane. "Adopting a high performance building approach has been shown to reduce energy and operation expenses by as much as 40 to 50 percent over the life of a building while also improving the safety, comfort and productivity of a building's occupants."
Trane presents Energy Efficiency Leader Award to Neovia Logistics
Energy efficiency upgrades recently implemented at the three-storey 3,000m2  Daimler building, which is owned by Neovia Logistics (formerly, Caterpillar Logistics), are expected to reduce the overall HVAC system energy costs by approximately 23 percent and to demonstrate an attractive payback period. They are also anticipated to increase energy and operational efficiency and sustainability while improving the comfort and productivity of tenants and staff in the building's office.
Improvements were needed in the Daimler Building, located in the Jebel Ali Free Zone, to increase reliability, comfort and energy efficiency. Ugrades were completed in November 2012.
 "We consistently implement innovative methods to create optimal processes, and we are committed to creating a sustainable, energy efficient and productive environment for all our facilities," said Mohammed Khalid, managing director of Neovia Logistics. "We're pleased that the selected solutions meet our fiscal and environmental objectives while providing a comfortable working environment for our tenants and their employees."
Leaders at Neovia Logistics are undertaking the improvements to reflect their corporate commitment to environmental responsibility and to optimize energy and operational efficiency.  In recognition of Neovia Logistics' commitment to energy and operational efficiency and sustainability, Trane is presenting Neovia Logistics with the "Energy Efficiency Leader Award."
Details of the award presentation:
Neovia Logistics' will be recognized at an award presentation on November 26 at the Daimler facility
Manlio Valdes, president of Trane and Thermo King in the Europe, Middle East, India and Africa region for Ingersoll Rand, will present the award to Mohammed Khalid. Award ceremony attendees will include senior managers from both Daimler and the EGBC.
Leaders from Neovia Logistics chose to replace the original chillers, fresh air-handling units and pumps in the Damiler building with new high efficiency solutions. They also took the improvements a step further and added a centralized exhaust system, heat wheels, heat pipes and a Trane chiller plant manager to further ensure that systems run at optimum energy and operational efficiency.
Trane leader addresses high performance building benefits at EGBC conference
Michel van Roozendaal, vice president for Trane and Thermo King brands of Ingersoll Rand in the Europe, Middle East, India and Africa region, will discuss how adopting high performance building concepts can reduce energy and operating expenses by 30 to 50 percent and increase a building's lifecycle. Trane is a platinum sponsor at the event.
Presentation Details
Presentation title         Achieving High Performance Buildings for Life
When:                          Nov. 27, 2 p.m.
Where:                        Al Manzil Room, Grand Hyatt Dubai
Conference Website:  http://www.emiratesgbc.org/