Project Highlights
Location: Colorado
Industry: K-12
Services Used: Upgrading,
Topic: Air Quality, IEQ,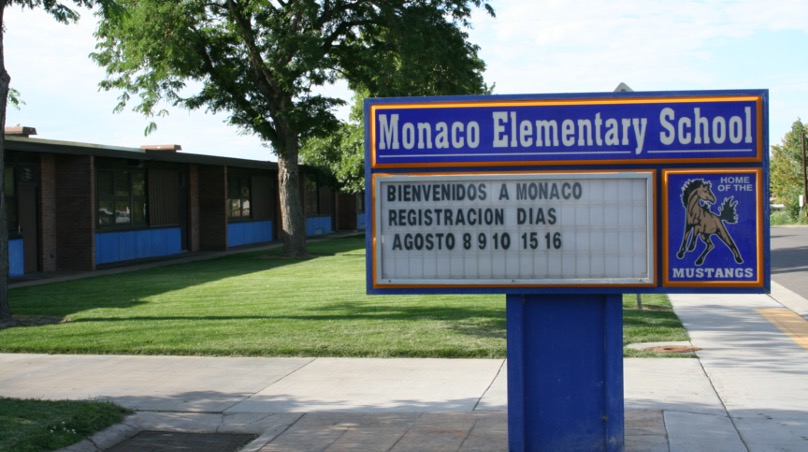 The Challenge
In early 2021, leaders at Adams County School District 14 in suburban Denver were eager to get students back to classrooms; district schools had been shuttered since March 2020. Learning from home, some students still lacked internet access.
To re-open schools, the district needed to improve indoor air quality (IAQ) to mitigate health risks for a safer in-person learning environment. Located in an industrial center that generates airborne particulates and odors that preclude opening windows, the district also faced budgetary constraints. Additionally, the district's outdated (HVAC) heating, ventilation and air conditioning system couldn't support use of ASHRAE®-recommended MERV 13 filters.
The Solution
Adams 14 turned to Trane® for answers. The district was already working with Trane on an energy audit and STEM educational offerings. The offerings included a collaborative high school program with the non-profit National Coalition of Certification Centers (NC3) and the Trane BTU Crew™, an interactive energy curriculum that brings STEM learning to life.
Trane took a holistic, fact-based approach to improving the district's IAQ. After factoring in the conditions of the Adams 14 buildings' HVAC systems, ambient outside air and other considerations — Trane recommended Synexis® technology as an occupant-approved, effective and low-maintenance option to improve district-wide IAQ without negatively affecting energy efficiency and operating costs.*
The selected, free-standing Synexis Sphere units offer, patented microbial-reduction technology, which continuously reduces harmful microbes in air and on surfaces. Synexis uses a process by which naturally occurring oxygen and humidity in the air is converted to Dry Hydrogen Peroxide (H2O2) or DHP.
In just 30 days, Adams 14 secured funding, purchased and installed 427 free-standing Synexis Sphere units in classrooms and common areas throughout district buildings. Trane assisted Adams 14 in securing funding for the units through a Safe Schools Reopening Grant. The district expedited the purchase through their participation in Omnia Partners®, one of the largest cooperative purchasing organizations for public sector procurement.
Results
Adams 14 leaders mitigated the risk of airborne exposures, improving IAQ across the district and creating an enhanced academic environment for students, teachers and staff. The investment in IAQ will benefit students, staff and building occupants for years, well beyond the immediate threat of the pandemic.