Project Highlights
Location: Louisiana
Industry: Healthcare
Products Used: Chillers, Controls,
Services Used: Upgrading,
Climate: Humid & Hot
Topic: Efficiency, Optimal Comfort,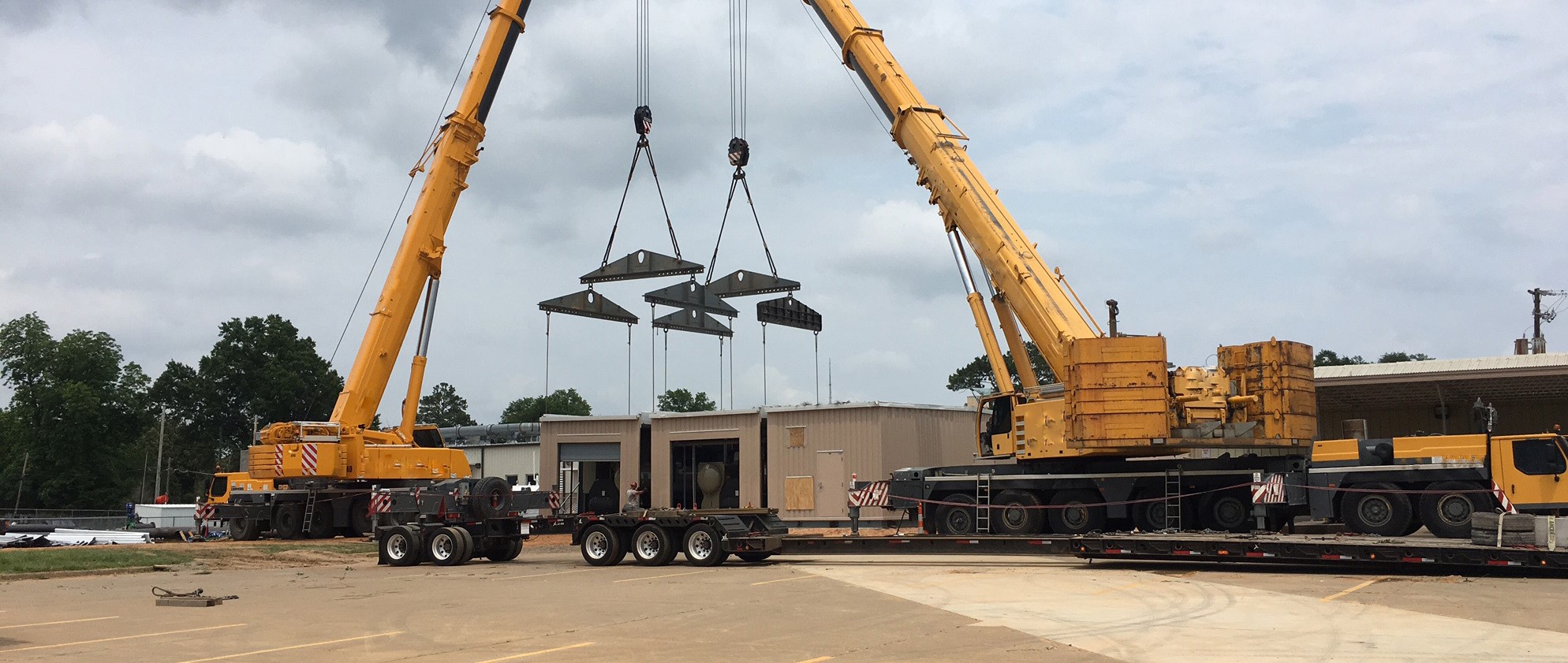 Challenge
The two 750-ton Trane centrifugal chillers, in the twenty-year-old Willis-Knighton Medical Center chilled water plant, were taxed with providing comfort for the entire facility. The medical center sought upgrades to add capacity, control comfort, increase redundancy, and reduce energy costs, without a prolonged, disruptive construction outage. With the existing plant located in the basement, with little room for expansion, implementing upgrades would be a challenge.
Solution
After reviewing the facility's needs, Trane brought in long-time partner, Canariis Corporation, a company dedicated to the design, manufacture and delivery of high-quality, pre-tested, UL listed packaged systems. "We were out of space and a packaged, pre-engineered chiller plant looked like the best option," said Ivey. "It would be constructed uniquely to our needs; built by an experienced company; costs could be tightly controlled; and it would be designed with input from the chiller manufacturer."
"Constructing a standalone central plant would minimize disruption and downtime," said Steven St. John, President, Canariis Corporation. "Rather than renting equipment, Willis-Knighton could continue to use existing systems while the new chiller plant was brought online."
Creating a unique packaged design
Trane toured an existing Canariis plant to glean input and brought in chiller experts to discuss expectations. Working collaboratively, Willis-Knighton, Trane, and Canariis developed a custom central plant design that met their objectives. The plant includes single-point electrical connection with an auxiliary feed for emergency backup generator, three 1000-ton Trane® CenTraVac® chillers; eight chilled water and condenser water pumps with variable frequency drives; refrigerant monitoring; interior/ exterior/ emergency lighting; conditioned space; operator office; hoists over the pumps along with roof hatches and roll doors at each chiller for easy service and cleaning. In addition, three 1000-ton cooling towers with ten 7.5 HP condenser fans were installed for redundancy and efficiency.
Canariis constructed the chiller plant at their state-of-the-art packaging facility, taking full advantage of their team's expertise, and providing seamless coordination of equipment. The 60 ft by 45 ft UL certified packaged system was electrically, hydrostatically, and flow tested at job conditions prior to delivery to the jobsite, in four sections, where it was installed and reconnected across shipping splits.
Increasing capacity, redundancy and efficiency
The plant's three 1000-ton Trane® CenTraVac® chillers offer a simple, robust design for reliable performance, and quiet operation. The chiller plant uses a series/parallel plant configuration, with one constant-volume upstream chiller, running at full-load the majority of the time. The upstream chiller is equipped with a free-cooling option to save energy during colder months, when temperatures dip below 45° F. The two downstream chillers are equipped with Trane Adaptive Frequency™ Drives, which change compressor motor speed and inlet guide vanes to adapt to chiller operating temperatures, providing part-load efficiency.
Controlling temperature and humidity
The Trane chillers maximize all design criteria, while supplying the plant with a low chilled water temperature of 38° F to better control temperature and humidity. "Maintaining a proper and comfortable humidity range in Louisiana is a major challenge, with many surgeons wanting the ORs cooler than the stated guidelines," said Ivey.
Optimizing operations and energy efficiency Canariis worked with Trane controls professionals to complete wiring and installation of a Tracer® SC+ building automation system in the chiller plant. The controls system enables Willis-Knighton to optimize chiller, cooling tower, and pump operations. Accessible from most PCs, tablets, and smart phones, Tracer SC+ allows facilities managers to monitor system performance virtually whenever and wherever it is convenient. Willis-Knighton uses the Tracer SC+ to handle daily operations, make schedule changes, adjust set points, and manage alarms. Tracer® chiller plant controls deliver pre-engineered applications with patented algorithms to help optimize plant operations, allowing operators to establish sequencing routines, match capacity to cooling, monitor energy use and troubleshoot issues.
Restoring and relocating existing chiller
No longer needed, but still in good condition, one of the existing 750-ton Trane CenTraVac chillers was disassembled, removed from the basement, and restored to original factory specifications and performance using the Trane® R'newal® service. A rebuilt compressor motor, and new pumps and sensors help to reduce unplanned downtime and extend equipment life. The Trane R'newal service also included replacing the obsolete, pneumatic chiller controls with a state-of-the-art Tracer AdaptiView™ controller, featuring algorithms and patented strategies to maintain effective chiller plant operation. The R'newal service includes a five-year warranty on all major components, new genuine Trane parts, and a new serial number. The chiller was reassembled at another Willis-Knighton facility to provide N+1 redundancy.
Results
A standalone, packaged chiller plant implemented by Trane and Canariis Corporation, along with new cooling towers and pumps, has answered Willis-Knighton Medical Center's comfort and capacity needs. "We are now N+1 on everything-pumps, chillers, and cooling tower. The 38° F chilled water design is most effective; this one change greatly improved comfort across the whole facility, and humidity control, which had always been a challenge, is no longer an issue," said Ivey. "When the Joint Commission conducted their audit, there were no pressure, temperature, or humidity issues. That was one thing I didn't have to sweat about in August."