tc-social-blog-Decarb-Blog-992x600-03.jpg
Carbon emissions (or carbon production) is a general measurement of the amount of CO2 generated through direct, indirect, or value-chain emissions. A carbon footprint is an aggregate measure of your organizational impact represented by the total of all carbon emissions. While sometimes used interchangeably, it is important to understand the distinction between these terms. Most relevant to building and facility decision-makers is their total carbon emissions as specific actions at the operational level make a significant impact on carbon footprint.
The most common culprits of carbon emissions in buildings is the use of electricity from carbon-intense electric grids (most often coal-powered), prolific fossil fuel use, and high-GWP (Global Warming Potential) refrigerants. The EPA has categorized these emissions into three scopes: Scope 1 refers to direct carbon emissions due to on-site building/facility processes. Scope 2 refers to indirect carbon emissions resulting from electricity consumption and Scope 32 refers to value-chain carbon emissions that are related to the upstream and downstream activities of an organization. Only Scope 1 and Scope 2 emissions are directly correlated with the day-to-day building or facility 
SCOPE 1 (DIRECT) EMISSIONS
are a result of onsite fossil fuel use to heat or power buildings. Most furnaces or boilers run on fossil fuels and this reliance on furnaces and boilers to generate heat has a significant impact on carbon emissions. This is further intensified in buildings where there is no mechanism, such as heat pumps or automated controls, to regulate the climate of the building based on external temperature and time of day.
Another common Scope 1 emission results from old and/or inefficient HVAC equipment leaking GWP refrigerants which emit harmful greenhouse gases.
These two commonly used building practices present increasingly unfavorable financial and environmental impacts for an organization
SCOPE 2 (INDIRECT) EMISSIONS
are a result of building energy inefficiency (heat unintentionally entering or escaping a building). This inefficiency places more demand on a building, causing it to work harder to maintain a comfortable temperature. As a building's demand for electricity increases, so does its demand on the electric grid.  The more carbon-intense the electric grid, the bigger the environmental and financial impact.
In 2020, the electric power sector accounted for 25% of total greenhouse gas emissions in the United States, making it the second largest source in the nation. The leading perpetrators in the electric power sector in 2020 were coal and natural gas use
Coal use (the most carbon-intensive technique) accounted for about 54%
Natural gas use accounted for 39% 3
Understanding the impact of Scope 1 and Scope 2 emissions can provide clear guidance for building management in identifying the carbon emissions associated with their own facilities. It can also provide a solid foundation for developing a path toward decarbonization. Collaborate with Trane to develop a customized plan to meet the needs and objectives of your facility. No matter where you are on your journey, let's get started!
Trane is a strategic business of Trane Technologies, a global climate innovator. Trane Technologies has a longstanding history as an industry leader for sustainability and has made bold 2030 Sustainability Commitments that include its Gigaton Challenge which aims to eliminate one gigaton – one billion metric tons – of customers' carbon emissions by 2030.
Source: U.S. Green Building Council
Upstream Scope 3 are emissions related to the production of the components used in products; downstream Scope 3 is related to the usage of the products themselves
https://www.epa.gov/ghgemissions/sources-greenhouse-gas-emissions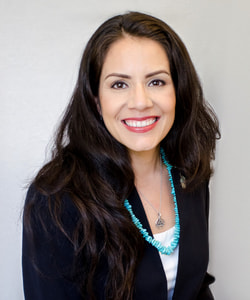 About the author
Erica Velarde. Comprehensive Solutions Account Executive
Erica Rita Velarde is a wife, mother and grandmother who was born and raised in Santa Fe, NM.  She is a licensed professional engineer with a degree in Mechanical Engineering from the University of New Mexico. Erica is the Comprehensive Solutions Account Executive for Trane Technologies in New Mexico and West Texas, the Vice-President for the Board of Regents for Northern New Mexico College, a member of the Higher Education Regents Committee, and a member of the advisory board for Rural Opportunity College Access (ROCA) Program.