fotolia_3516549_subscription_l_jpg.jpg
Trane Intelligent Services: Driving Operational Efficiency
In business, access to the right information is the key to good decision making. As the world becomes increasingly networked and interconnected, the pace of business also increases, making timely access to information more important than ever.
The increasingly dynamic nature of the buildings in which we live, work, and socialize has impacted the expectations of building owners and occupants alike. It is now a priority to have visibility to key factors that may impact the quality of an indoor environment and the operation of a building, like changes in building occupancy, air flow, system monitoring, and more.
Businesses that have made investments in technology and are able to respond quickly to building events through automation, artificial intelligence (AI) and forward-looking solutions can wield a competitive advantage - both by offering better indoor spaces, and by leveraging operational efficiencies to enhance business performance.
Proactive System Management
The ability to access the right information, and easily make changes while tracking the results has been the minimum standard for HVAC systems. What continues to change, however, is the need for proactive systems management.
Leveraging technology in the form of digital twins and machine learning can increase the effectiveness of your building operations team as they detect and resolve issues before a downtime event occurs. This can range from identifying unexpected behavior of an individual sensor or subsystem, all the way to using machine learning to understand an individual building's behavior characteristics and creating a unique operating profile. These profiles can be used to optimize the operation of the building based on the priorities and goals of the business – energy, performance, comfort, or regulatory.
Anytime and Anywhere System Management
Managing all these things remotely is now the critical feature that is enabling operational staff to be more effective. Pairing proactive and real-time issue discovery with the ability to manage systems at the touch of a button can help to create incredible efficiencies for building operators, especially those with multi-site campuses or complex building and tenant needs.
At Trane, we provide a wide range of capabilities that can start with benchmarking where you are today to create a plan, addressing a specific critical need, or collaborating on the next step of your journey in making your building a competitive advantage.  Whether you're looking to enable connectivity to access real-time data and remote management of systems, or if you're seeking to optimize buildings through advanced automation and machine learning, we have the tools and expertise to enable the outcomes that matter most to your operation.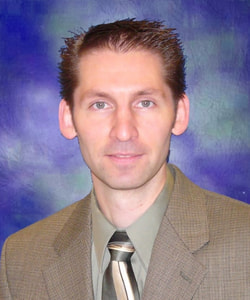 About the author
Paul McMurphy, Director of Intelligent Services
Paul McMurphy is Trane's Digital Solutions Director. He leads a diverse team developing innovative ways to combine traditional services and digital technology to better meet the needs of commercial building owners and operators. McMurphy has more than 25 years of technology development and application experience in HVAC ranging from deep knowledge of embedded controls through cloud applications, which is where his focus is today. One of McMurphy's favorite phrases is "I'm not constrained by today's realities.