Trane Improves Safety with Upgraded Building Systems at Hopkins County Jail
February 25, 2016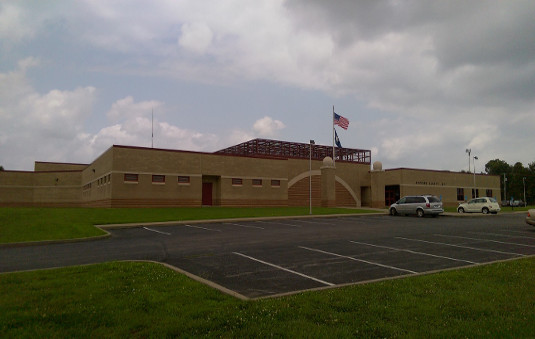 In emergency situations you need fast-acting solutions — especially when people's lives could be at risk.
When Hopkins County Jail discovered outdated gas heat exchangers were at risk of leaking CO2 into a building with hundreds of inmates, its technicians knew they needed to take immediate action. 
The jail declared a state of emergency to accelerate the procurement process for a new HVAC system using the Cooperative Purchasing Network (TCPN). It also selected Trane, a pre-approved TCPN vendor, as the HVAC upgrade partner. 
Reducing Risk, Improving Reliability
Trane knew the safety and security of inmates and staff was the top priority. Trane technicians aimed to quickly eliminate the threat of air pollution while improving the reliability, comfort and energy efficiency of the jail:
Trane installed 23 durable Trane Voyager™ rooftop units, improving operation reliability, reducing downtime and energy costs while improving comfort and air quality.  
Trane also upgraded the control system with web-based Trane® Tracer® SC building automation system (BAS), allowing convenient access to systems from any location.
Less Time, More Savings
With Trane's help, Hopkins County Jail implemented HVAC system upgrades and reduced typical procurement time by more than 60 days.
"We've improved energy savings and dramatically reduced downtime," said Captain Mike Lewis, Hopkins County Jail. "With Trane handling our service and maintenance, we can take HVAC off our list. They do what they do best, so we can focus on providing the best possible service to the citizens of Hopkins County."
Whether you're in the midst of an HVAC emergency or are planning an upgrade to your building system, Trane can help optimize your building's energy consumption. Read how the Trane Building Advantage can improve your building's performance.