Trane: Keeping the Friday Night Lights On in City Parks
February 24, 2015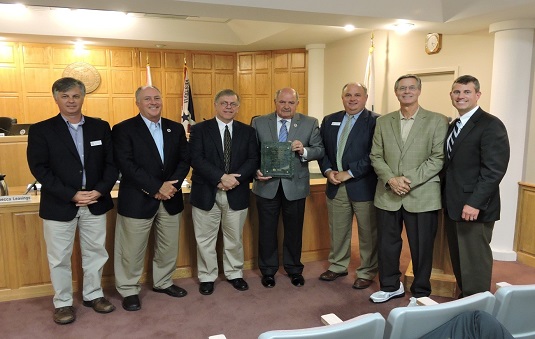 With limited resources and staff to maintain public services, budget-strapped municipalities are constantly looking for new ways to reduce costs and more efficiently manage their buildings and public spaces. For some cities, maintaining outdoor recreation facilities and parks can be a cost driver, as inefficient lighting and building systems add additional costs to already stringent finances.
In Vestavia Hills, Ala., a suburb outside of Birmingham, city leaders knew that the cost to illuminate their sports fields, pools and tennis courts wasted budget dollars. Light fixtures were greater than 30 years old — so old, in fact, that city workers manually turned them on and off every day across the city. These same fixtures also consumed more energy than contemporary fixtures.
The city needed a solution to save energy and cut costs. Enter Trane, a leader in creating comfortable, sustainable and efficient environments.
The city first authorized a detailed audit of lighting at its sports facilities. The audit found that the city should replace all of its sports lighting to meet its desired objectives. A performance contract was then signed, which would finance capital improvements from the savings these improvements would create. Finally, Vestavia Hills teamed with contactor Musco Lighting to install modern, efficient lighting fixtures across the park system. 
Not only did the city reduce its number of fixtures by nearly 50 percent — from 1,400 to a little over 700 light fixtures — but new lights also increased visibility at facilities while decreasing energy costs. The new lights could reduce maintenance costs by nearly $5,000 a month as well.
Best of all, automated technology removed the need for city workers to manually operate the lights. For example, old wooden poles at the Cahaba Heights Sports Complex were replaced by fixtures designed to withstand 150-mile-per-hour winds. No longer did city staff need to change ballasts or reposition lights after the area's frequent thunderstorms, allowing the city to re-allocate its limited staff to more urgent issues.
Because of these improvements, Trane awarded Vestavia Hills with the "Energy Efficiency Leader Award", which recognizes the city's commitment to energy and operational efficiency and sustainability.
More efficient lighting systems can reduce the budget impact of park and recreation expenditures, helping ensure these amenities remain available for area residents. How can Trane make cost-efficient recreation facilities a key part of your city?