1. What excited you about the field of engineering? Or pushed you to pursue engineering as a career?

Nicola - "I always loved science, math, and solving problems. Initially I hadn't even considered engineering because I didn't know much about it, but I spoke to friends who had just begun their engineering degree who mentioned it was challenging but rewarding. After further review I saw it as an exciting opportunity to apply my skills, explore a diverse range of jobs, and make an impact on the community around me."

Chayse - "I grew up in a family of union carpenters, so they were always doing different construction projects around the house. I was always trying to mimic everything they did from a young age. In doing so, I was fascinated with learning and teaching myself exactly how things worked. This fascination eventually drove me to choose engineering as my college major, where I focused on mechanical engineering."
Abby - "I was first drawn to engineering when a group of engineers came to visit my high school. There were many different types of engineers and they all discussed what they did. I found their jobs to be interesting because I had similar skills and interests to them, so I believed it would be a good fit for me."
Chelsea - "Surprisingly enough at the start of sophomore year in high school I was looking into Accounting. But my guidance counselor was the one who introduced me to Engineering. He had seen the interests I had in math and science and suggested looking into OSU and PSU flyers for their engineering programs. He was an electrical engineer and I was able to shadow him for a week and also able to sit in on one of the engineering classes at one of the local colleges. That is what pushed me to go for it."
2. How does your current role connect to your engineering training or education?
Stacey - "My role, as an example, involves project management, order fulfillment, customer service, and minor troubleshooting. Engineering has taught me to think critically and solve problems. I utilize that coupled with my mechanical construction knowledge from previous roles to better serve our customers and streamline internal processes."

Chayse - "As a Systems Sales Engineer at Trane, I apply many of the courses I took (Thermodynamics, Heat Transfer, PLCs, among others) to complete my daily responsibilities effectively and efficiently. The education and engineering mindset developed during my years of schooling helps me be a trusted partner to design engineers with their complex HVAC system designs."
Hannah - "My title is Application Engineer for Trane's Intelligent Services business. In my role, I help building owners create more productive and energy efficient buildings by analyzing HVAC and controls data. I use my knowledge of thermodynamics, fluid mechanics, and heat transfer to understand HVAC systems. And I get to solve problems every day, which is my favorite part of my job!
3. What are you excited to accomplish in your career?
Chelsea - "I am looking forward to building strong relationships with my teammates and customers. I love that I get to interact with engineers and contractors because I gain so much perspective on each aspect of the job. It's exciting to see projects come to life firsthand and know I was part of it. I want to keep learning and excited to see where I will be 5-10 years into my career and how far I've come."

Chayse - "I began my career in engineering at Trane nearly five years ago and it's changed my life for the better. In my development, I want to continue designing systems that not only meet the end user's design requirements but also exceed their expectations. I want to continue educating the market on how Trane has committed to investing in a sustainable future with industry-leading solutions, doing our part in lowering global carbon emissions."
Hannah - "Working for Trane, I get the opportunity to reduce the energy intensity of buildings through HVAC data analytics. I'm excited to work on the leading edge of smart buildings and make a direct impact to building owner's businesses and the environment!"
Cat - I'm a Systems Account Manager, or what some people might call an HVAC influencer. This makes me excited to help companies and other engineers learn more about decarbonization. I love helping them understand how to design and upgrade HVAC systems to be more environmentally friendly."
4. What guidance would you give to a young person interested in engineering?
Stacey- "Engineering has so many paths available, and you can pivot your career multiple times. A career in engineering can open up a lot of doors and give you the opportunity to explore what you like along the way."

Cat - "It's a degree that allows you to pick a multitude of careers. You can learn to code and design video games. You can build your own iron man suit. Or you can design HVAC systems, which is pretty cool too."
Abby - "My suggestion to anyone interested in engineering is to study hard in all aspects in school. Lots of people will say focus on math and science, but you need to have good writing and speaking skills as well. I would also say to become interested in and observant of how things work in the world around them; follow their passion and figure out what aspect of engineering they might be interested in pursuing."
Hannah - "Anyone can be an engineer. You don't have to be the smartest person in your class. You don't have to be interested in car engines or robots. There are so many ways to apply engineering outside of what you see on TV or social media. To be an engineer, you just need to be motivated to learn something new and challenge yourself every day.  If you are interested in engineering, don't let others' opinions stop you from pursuing it!"
Trane supports young and experienced engineers alike, whether you're looking for technical guides, on-demand webinars on today's latest topics, or in-depth full or multi-day training programs, you can find everything you need in our Education & Training center. Or visit TraneEngineer.com to access our latest resources including design and analysis tools, technical drawings and more.
To learn more about Engineers Week, visit NSPE.org or DiscoverE.org .   
Meet the Engineers: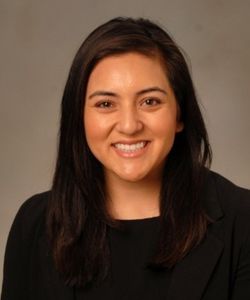 Abby Knopf, Rental Services Account Manager – Brea, CA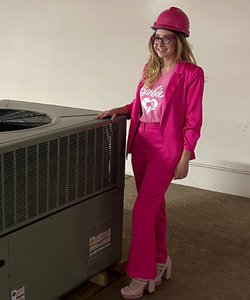 Cat Vogt, Systems Account Manager – Las Vegas, NV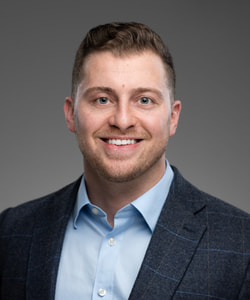 Chayse Bell, Systems Sales Engineer – Indianapolis, IN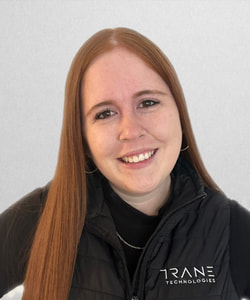 Chelsea Eastman, Account Manager - Portland, WA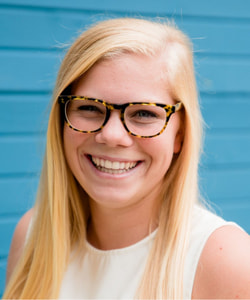 Hannah Smoot, Intelligent Services Account Engineer – Denver, CO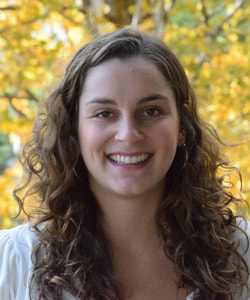 Nicola Madonia,  Account Manager – East Canada  

Stacey Steele, Project Manager – Denver, CO