tc-CON-WomeninTrades-blogthumbnail.jpg
Now is the Time to Welcome Women into HVAC and the Trades – The Future of the Industry Depends on It
From contractors to engineers to welders to maintenance and service technicians, skilled employees are the number one resource the HVAC industry depends upon most to meet the growing demand for comfortable indoor climates.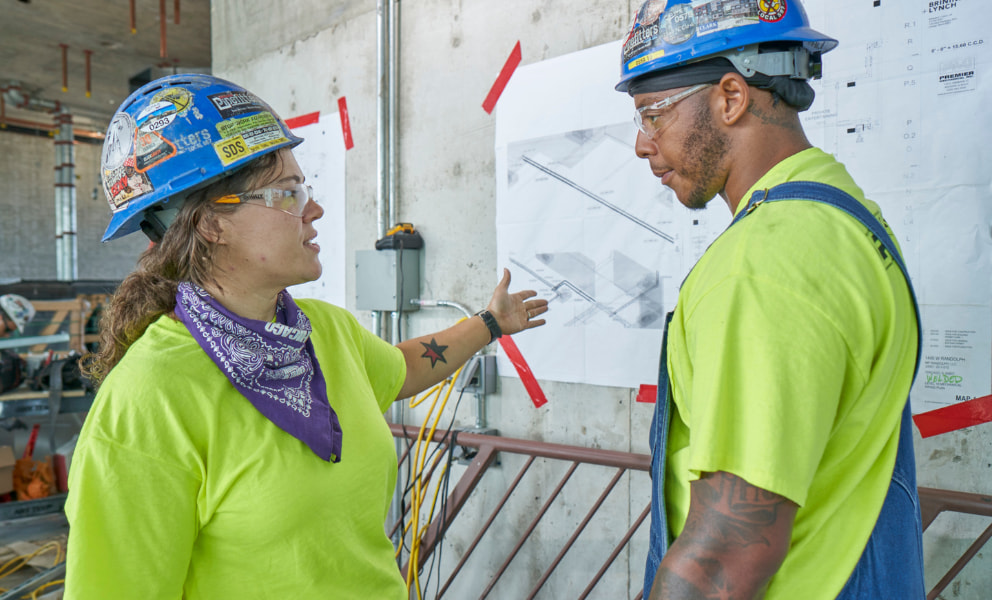 From contractors to engineers to welders to maintenance and service technicians, skilled employees are the number one resource the HVAC industry depends upon most to meet the growing demand for comfortable indoor climates.
For example, the American Welding Society projects that by 2026 the U.S. will need 336,000 more welders. That need is driven by the number of currently unfilled positions, attrition, and new job positions generated by industry growth.
How is the HVAC industry going to meet the massive labor needs? We'll only build the teams we need by recruiting, hiring, training, and retaining women for careers in essential HVAC professions. Inviting more women into the HVAC ecosystem will help close the labor gap it's experiencing and create a more diverse and approachable culture. The more welcoming we are, the easier it will be to backfill vacancies of skilled laborers and technicians brought about by the wave of retiring workers during the last ten years.
The good news is that in some areas of the HVAC workforce, women's representation is growing. As of 2019, 15% of engineering professionals are women1. We're seeing women engineers working in mechanical and system design, consulting and specifying, and with contractors.
But the inclusion of women in the trades like welding, pipefitting, and ironwork is lackluster. Women fill only 4% of all construction and trade jobs2. The number of women working in the trades and construction is at an all-time high, yet only 300,000 women were actively engaged in trade jobs as of 2020.3 The HVAC industry relies heavily on these trade groups to build and install its systems, and we will only fulfill the demand if we welcome women into the HVAC workforce.
What can the HVAC industry do to change this?
Women are Interested in HVAC Trades - We Need to Welcome Them
First, we need to be vocal that we want women workers on our team and make them feel welcome! We must actively recruit, hire, train, and retain women in HVAC and the trades. Low female representation is not due to a lack of interest from women.
A comprehensive survey conducted by the Institute for Women's Policy Research (IWPR) found that tradeswomen are attracted to trade jobs for high earnings, good benefits, the opportunity to do physical work, and to contribute and find community.
The number one barrier to more women entering the trades is that women aren't aware of the opportunities, much less the training requirements or what it takes to succeed. Women rarely receive information about trade careers in high school or community college. Most have never met a woman in a trade because only one in 20 are women.4
Second, we must debunk the myth that women can't work in the trades. To do so, Trane interviewed three women professionals in different HVAC careers to get their first-person take on why women can succeed in HVAC and the trades. They also debunked a few time-honored myths in the process.
1) Women Can Perform the Physical Work Required in the Trades
Most women can do all the physical work required for a trade job. Hard, physical labor has permeated women's lives for centuries, and many women find fulfillment in building and creating things.
Hayley Whiting, an apprentice pipefitter in Chicago Union Local 597, participated in an apprenticeship and training program hosted by Chicago Women in the Trades (CWIT) to prepare for her trade career. Participating in the Technical Opportunities Program (TOP), she learned what would be required of her physically to succeed as a certified welder.
"First and foremost, I encourage women to get in the trades because it's worth it. It's 100% worth it," – Hayley Whiting, Apprentice Pipefitter, Chicago - Union Local 597
"Day one, you have to pick up the things that are heavy. If you think you're capable of picking it up, pick it up. If you're capable of doing the work, do the work because it's worth it," says Hayley.

"Women have been doing dirty, hard work forever. Men weren't the only ones plowing the fields. Women were there. During the industrial revolution, women were in the cities working in mills, plants, and factories, operating machinery, and working with their hands."
In addition to technical welding training, CWIT provided exercise routines for women to follow to build strength.
"I always tell women, do not let men work you out of a job. You have to be willing to say, 'I've got it. It's OK. I got it.' And you pick something up, and you do it. And sometimes you don't."
2) Training is Affordable, and Quickly Generates Income
Some HVAC professions require substantial upfront costs to earn a college degree. Other skilled jobs in HVAC cost only thousands of dollars to learn instead of tens of thousands of dollars.
Women can earn money while learning a trade and earning certifications. Trade professions use a tiered system of skill-building that starts with apprenticeships.
An apprenticeship is a career path hosted by an employer, union, or trade group that allows people to prepare and train for a profession while getting paid work experience, classroom instruction, and certifications. According to the U.S. Department of Labor, 92% of apprentices who complete an apprenticeship retain employment, with an average annual salary of $72,000.5
"A lot of parents have no idea that their children can make a really good living in the trades," says Beth Rovazzini, President of B&W Plumbing and Heating in Indianapolis, Indiana. "They think their child will be a laborer forever, making slightly above minimum wage, and don't have any concept of what it can be. Three of my third-year apprentices have all purchased homes."
3) You Can Start in the Trades at Nearly Any Age
Few women enter a trade directly out of high school. Most women apprentices are 25 years old or older, and 43% are 35 years or older6.
Like Hayley Whiting, many women have entered the trades as a career change. "I went to school for English, mostly because I wanted to do community work and community organizing work. In my late twenties, I was deciding whether to go back to school or switch gears. And I chose construction."
4) Trade Professions are Workable for People with Families
Women can find HVAC careers to meet their workstyle and schedule, whether they like working in "office life" or on job sites.
Although jobs in the trades can provide lucrative overtime hours, you can't take your job home at night, even if you wanted to, because most job sites close before dark. When you work a trade job, there is typically a firm end to the workday when you can go home to your families.
Thousands of women working in the trades balance family life and trade work. In the IWPR survey, 50% of the tradeswomen, apprentices, and journey workers have children younger than 18 years old, and 21.9% have children younger than six.
Beth Rovazzini notes that a much better work-life balance has evolved in the HVAC industry than in other careers, which may seem counterintuitive to many people.
"Back in the day, guys would work overtime as much as they could, even seven days a week," says Beth. "Now, Saturdays are precious. People don't want to give that up. That's a conversation we have upfront with people, letting them know how much they will be expected to work so that they can feel good about it."
5)  Allies in HVAC are Here to Coach, Mentor, and Sponsor Women
Professional Engineer (P.E.) Jessica Ely shared that a network of mentors, coaches, and sponsors helped her advance upward through her multi-staged career in HVAC engineering and contracting. Her first male ally was her grandpa, who took her to job sites when she was little.
After college, she started as a mechanical engineer at an engineering firm and, over the years, moved into different roles in both the engineering and contracting sides of HVAC. Now a Vice President at CCI Mechanical Inc., she holds a leadership position and focuses on business development.
"I had a mentor that turned sponsor," says Jessica. "That was the pivotal moment for me when I had a mentor who advocated for me when he was at the table, but I wasn't. He encouraged me to be bold and push way beyond my capabilities."
Jessica defines the roles as:
Coach – "A coach is a person giving you the day-to-day direction on the skills you need for your role and your projects. They coach you on the skills you need to advance and build your job-specific toolbox."
Mentor – "I go to my mentor to discuss interpersonal conversations and ask them to help me understand the behavioral tendencies I can't see. A mentor is a person who can alert you to your blind spots."
Sponsor – "A sponsor is the person who advocates for you when you're not in the room," explains Jessica. "He or she is saying your name, keeping you top-of-mind with others in the organization until you've earned your seat at the table."
6) There is a Growing Network of Support for Women in the Trades
Women and tradeswomen organizations effectively promote trade jobs to women and provide training, support, and education for women entering the trades. Of those who participated in the IWPR survey, 31% said they started a trade apprenticeship program after completing a women-only pre-apprenticeship program.
Many unions have women's committees or sponsor programs to encourage entry and participation in the trades and help women find financial support for training costs.
Groups for tradeswomen exist in nearly every state. They advocate for women hiring goals on publicly funded projects and positive workplace culture and policy improvements.
Numerous national nonprofit organizations exist to support women in specific trades and support the advancement of women leaders.
The U.S. Department of Labor Women's Bureau provides resources and webinars to help employers recruit women and increase diversity in the trades.
More Women are Needed in the Trades to Make the Trades Better for Women
As promising as trade careers are for women, ominous barriers can still exist, including sexual harassment, discrimination, lack of promotion, advancement, and equal pay. The only way to rapidly change those conditions is to increase women representation in HVAC and trade professions.  
Trane is working to remove systemic barriers to diversity and inclusion by creating an inclusive culture, holding leaders accountable, and changing our policies and procedures to create a diverse workforce. We invite our industry peers, vendors, supplies, distributors, and competitors to join us.
With attitudes about women in construction, skilled trades, and engineering careers changing and support networks and groups for women growing, now is the time for HVAC to welcome women of all ages, races, and backgrounds to consider the benefits and possibilities of careers in HVAC.
1. "Women Are Nearly Half of U.S. Workforce but Only 27% of STEM Workers", U.S. Census Bureau
2. "A Future Worth Building Report", Institute for Women's Policy Research
3. IWPR calculation based on data for "Construction and Extraction Occupations" from Table 11 in U.S. Bureau of Labor Statistics (BLS) 2021a.
4. U.S. Bureau of Labor Statistics
5. U.S. Department of Labor
6. "A Future Worth Building Report", Institute for Women's Policy Research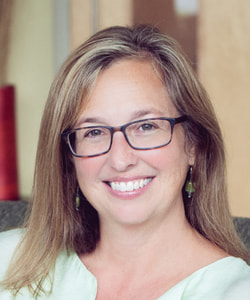 About the author
Michelle Murphy, Vice President Human Resources for Trane Commercial Americas
Michelle Murphy is vice president of human resources for Trane Technologies' Commercial HVAC Americas business – which goes to market as Trane. She is responsible for the business' HR strategy, sales and technical training, sales compensation and workforce analytics. She is also responsible for labor relations across the enterprise as well as HR solutions supporting the Latin America region.
Prior to her current role, Michelle was Chief Diversity Officer and vice president, Talent Management, where she led the company's efforts to create a diverse and inclusive work environment, transform the culture, and develop leadership principles. Additionally, she was responsible for talent management for the company, ensuring consistent employee experience from recruitment to retention and promotion. She is a passionate supporter of diversity and inclusion and is a founding member of the company's Women's Employee Network.
Michelle holds a master's degree in instructional design and technology from Western Illinois University and a bachelor's degree in organizational communication and business from Illinois State University. She currently serves on the Board of Directors for Reading is Fundamental, the nation's largest children's literacy non-profit.