Now is the Time to Optimize Your Building's Grid Resiliency
October 27, 2020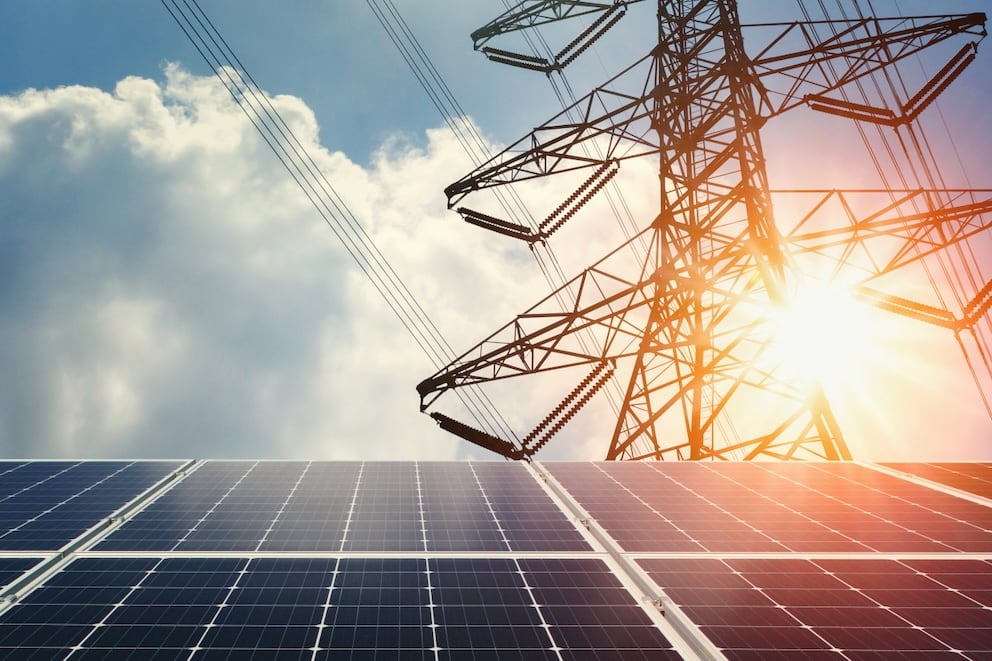 It happens suddenly in a rolling blackout. Systems suddenly stop, and then shut down completely. An eerie silence ensues while darkness settles. Shards of light from nearby windows – and the soft glow of generator-powered emergency exit lights become the only lighting source for building interiors.

This scenario proved all too real this past summer when temperatures soared across the country and wildfires raged throughout California— proving too much for power grids to handle.  Global temperatures are on the rise, and without sustainable innovations, the increased use of air conditioning will continue to strain the power infrastructure.
Why this matters: Learn how you can get ahead of future strains on the power grid – whether due to temperature spikes, intermittent or variable renewable resources, or raging wildfires. Discover why and how to optimize grid resiliency from intelligent services to distributed energy resources. 
According to a recent MIT Technology Review article[1], the challenge is not simply that more air conditioners will require more electricity. "It's also that (the air conditioners will) particularly boost the amount that's needed during peak times, when temperatures are really roasting and everyone's cranking up their AC at the same time. That means we need to overbuild electricity systems to meet levels of demand that may occur only for a few hours of a few days a year."
The challenge of rising cooling demand is further exasperated as more fossil fuel plants are ramping down. Fossil fuels are inherently types of stored energy and replacing them with variable resources like renewables may further strain the grid.
Savvy organizational leaders can prepare themselves now to overcome and even thrive during this changing environment. They can secure a more sustainable future while improving grid resiliency. While it may be tempting now to focus solely on indoor air quality in buildings during the current health crisis, it is ideal to start addressing grid resiliency for your building as well to get ahead of forthcoming changes and current utility trends. [2], [3]
Consider How Best to Optimize Your Grid Resiliency
To improve your resiliency, consider solutions that may have the greatest impact:
Intelligent services
Distributed energy resources (DERs)

Demand response
Renewable energy generation
Onsite generators
Energy storage
Intelligent Services – Unlock building potential
Grid-resilient buildings start with data. Monitoring, tracking, predicting and optimizing your operation can further reduce energy use and improve energy management. For example, energy analysis and monitoring can help you identify where you can save energy in real time. Demand response and peak load management can automatically scale back energy use during specific times when electricity demand is very high – reducing your dependence on the grid while optimizing use of renewable energy. As a bonus, intelligent grid services can also unlock funding which building owners and managers can use for other purposes.
With demand response, you can get paid when you reduce your electricity load.
With peak load management, you can save money on your bill when you reduce your electricity load.
As a value-add option (rather than a requirement), these capabilities can often be automated using cloud technology, making it easy to coordinate between the grid operators/utilities and the customers building.
Trane, for example, offers GridFlex® cloud technology, which automates notifications and interacts with its building automation system to initiate load option strategies that reduce electricity load when utilities need it most.
Renewable Energy Generation – Start a path to energy independence
Distributed renewable energy resources can decrease dependence on the grid, reduce energy costs and lower their environmental footprint.  When coupled with energy storage solutions, renewable energy generation can add the flexibility needed to make your building more resilient to changes on the grid. 
An experienced energy services company can help you assess the following options and determine which is best for you:
Solar photovoltaic
Microgrid
Co-generation and biomas
Biogas 
Wind power
Energy Storage – Adapt to changing grid conditions
The continued adoption of renewable energy generation, which is intermittent and non-dispatchable, (meaning it cannot simply be turned on and off) is helping drive the value found in energy storage. Energy storage creates flexibility needed to maximize the benefits of renewable energy generation. Thermal energy storage or electrochemical batteries such as lithium ion help capture energy for later use, creating a more flexible, resilient energy infrastructure, and bringing additional saving opportunities to both building owners and utilities providers.
For example, Trane Thermal Battery™ cooling systems, which include thermal energy storage tanks, chillers and controls, can help you reduce the impact of peak cooling loads when the grid is strained. The system can charge or discharge in response to grid conditions. Buildings equipped with energy storage have the agility to navigate the challenges of an undependable grid.
New Thermal Battery storage source heat pump systems provide even more load flexibility enabling you to store waste energy and then recover it when it is needed for heating, driving goals for electrification while reducing impact on the grid.
Start with the right partner
There are different ways to manage energy in buildings to optimize your grid resiliency. Taking a thoughtful, planned approach that assesses your needs and identifies the best solution for you based on your building energy performance, organizational goals, geographic location and corresponding utility rates, can help you identify the best solution to meet your needs.
When choosing an energy service company with which to collaborate, look for a company that can address energy services as well as the best equipment and controls for your building to further enhance potential energy efficiency and savings while protecting your investments.
Trane®, a brand of Trane Technologies™ can help you develop a plan for resiliency that minimizes occupant and operational impacts – while leveraging the opportunity to save or earn money for scaled back electricity use when possible – and we are committed to doing so on behalf of the planet.
Trane has committed to reducing its customer carbon footprint by one Gigaton of CO2e by 2030. This is the largest customer climate commitment made by any business-to-business company, and our math shows that this reduction could equate to 2 percent of the world's annual emissions — or, the annual emissions of Italy, France and the U.K. combined.
[1] Temple, James, "Air conditioning technology is the great missed opportunity in the fight against climate change," MIT Technology Review, Sept. 1, 2020, https://www.technologyreview.com/2020/09/01/1007762/air-conditioning-grid-blackouts-california-climate-change/
[2] https://www.wri.org/blog/2020/07/decoupling-emissions-gdp-us 
[3] https://www.ncsl.org/research/energy/renewable-portfolio-standards.aspx