Low Storage Levels Could Spike U.S. Winter Natural Gas Prices
October 26, 2018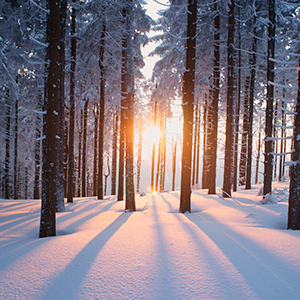 With the winter just a few weeks away, it has become increasingly clear that the U.S. will go into this heating season with the lowest amount of gas in storage since 2003. Storage is now expected to be at just 3.25 trillion cubic feet (Tcf), well below the 3.8 Tcf that was seen last year and the record 4.05 Tcf that we had to start the winter of 2016-2017.  Some colder temperatures to end October are expected to put injections below normal over the next few weeks.
A historically cold January and April, along with a hot summer that saw record amounts of gas demand, has simply not allowed gas inventories to sufficiently rebound.  All storage regions have a deficit of at least 9% below normal levels.
The recent rise in the prompt month gas price since September 19 illustrated what has been widely known: natural gas has been an undervalued commodity.  Until then, despite the major storage deficit, June 15 was the only daily settle above $3.00 per MMBtu since January.  The market has since shifted up and settled into a $3.10 to $3.35 trading range.
Surging U.S. gas production, however, is a strong bearish factor as we head into winter.  We are now producing approximately 84 Bcf/d of dry gas, versus 74 Bcf/d to start the year.  It is this rising production level that could best compensate for a lack of gas in storage when the cold weather hits.
In Appalachia, which now yields over 35% of all U.S. gas production, EIA puts November production at 29.5 Bcf/d, up 4 Bcf/d in a single year.  To help, both the 1.7 Bcf/d Atlantic Sunrise and the 1.5 Bcf/d Nexus pipelines have been granted final authorization from FERC for in-service requests.  Atlantic Sunrise will feed Marcellus gas to markets on the Atlantic Seaboard, and the long-awaited Nexus will ship gas from Appalachia into the Midwest and Canada.  Many of these new pipelines are largely subscribed, so new builds will inevitably lead to more production.
Even in the Permian basin in West Texas, where pipeline constraints have long been predicted to be an impediment to new gas output, the EIA expects production to soar past 12.1 Bcf/d in November, nearly a 30% jump from the start of the year.  The Permian is an associated gas play, so rising crude oil prices – which have hit four-year highs in recent weeks – are leading to more oil drilling and thus more gas production as a byproduct.
U.S. gas demand so far this year has increased 8 Bcf/d, as compared to this time in 2017.  LNG feedgas (+60%), power burn (+13%), and residential/commercial (+9%) have seen the largest gains.  The last of these three sectors is the one to watch as the colder months arrive.
Based on current factors, prompt-month winter gas prices could possibly top $3.50 per MMBtu and test the $4.00-per-MMBtu level for the first time since late 2014.  The prior two winters saw the prompt contract trade to $3.63 and $3.93 per MMBtu respectively, with both winters starting the heating season with far more gas in the ground than we will have this coming winter.
U.S. natural gas demand typically spikes 35-50% in winter in comparison to summer.  But a strong El Nino (a warming trend that now stands at a 75% chance of developing) this winter could help compensate for such low storage and help to keep price increases in check.
As related, the next emerging question for the U.S. natural gas market will be just how high or low storage levels will be at the beginning of the spring 2019 shoulder season.   With the average winter pull from storage over the past five years at 2.2 Tcf, a "normal winter" would put us at an extremely low 1.0 Tcf to start spring.
Where storage stands after this winter will be an especially significant question because the coming U.S. LNG export boom really begins to take flight in 2019.  By the end of next year, we are scheduled to have added four additional export terminals and might have tripled our export capacity to approximately 10 Bcf/d – a huge amount of gas potentially leaving the country.  But for now, all eyes are fixed on storage and what the upcoming winter could do to an already lagging inventory.