How Trane is Helping Customers Realize More Efficient Buildings in 2014
April 16, 2014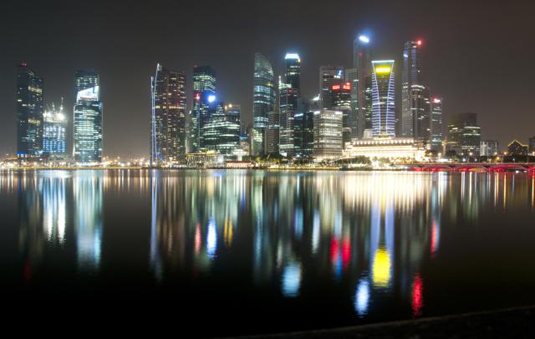 At Trane, we help our customers use the newest tools and strategies to maximize the energy efficiency of their systems and buildings. To do so, we are constantly evaluating and sharing new trends and information that help our customers get more from their building's energy footprint.
In February, Trane featured a blog post highlighting Hammer & Hand's top 10 predictions for the high performance building industry in 2014. Today, we offer thoughts on some of Hammer & Hand's predictions and how our company and solutions fit into these forecasted trends.
Shift from Net Zero Energy to Net Positive Buildings
Trane understands the importance of working toward Net Positive Buildings, structures that produce more energy than they use. Trane creates controls to help operations run more efficiently in a net-zero environment. As the Net Positive Building trend grows, Trane will continue to explore how our solutions can help buildings produce excess energy.
Building codes move toward performance-based measures
As we continue to try to squeeze additional savings from our commercial buildings, prescriptive guidelines are being replaced by strategies that actually measure building performance. Trane works with our customers to determine if operation and system implementations are resulting in desired energy-saving outcomes.
For example, before a retrofit we use energy modeling to work with our customers to analyze what the current baseline conditions are at a facility. We then forecast how such things as installing different systems, window placement or running operations at different speeds will result in more efficient outcomes.
Uptick in incentives that reward energy conservation and renewable energy production
Another way Trane uses energy modeling is to help our energy-producing customers understand how incorporating energy-efficient operations and systems can help them minimize energy use. Energy modeling also allows them to estimate how much potential excess energy is produced and determine what they may be able to sell back to the grid.  
More U.S.-produced efficient windows will make high performance building easier
When we first begin a retrofit project, we inventory all of the possible energy-saving or energy-draining aspects of a building. Controls and equipment are obvious things we consider, but we also look at light fixtures, doors, insulation and windows. If we have more options for high-quality, U.S.-made windows, we can choose the best option for the best price — saving time and money for our customers.
Residential designers and builders will focus on ventilation quality over quantity
High performance homes will follow the lead of the commercial sector, using technology to find the right air quality for indoor environments. With better controls, it's easier to monitor the air quality. It's also easier to make decisions on the amount of air to bring into a building for the number of people who need to use the conditioned air. In many climates, it takes a considerable amount of energy which costs money to cool the air in the summer or heat it in the winter. Knowing accurate air conditions will result in more efficient building operations.
High performance building practitioners will have access to more sophisticated software tools
The more quality information available to designers and builders of high performance buildings, the greater the potential of creating energy efficient infrastructure. Continued improvements with software tools have raised the bar in modeling and we are seeing easier to use tools that deliver more accurate results.  
As these top trends take hold in the marketplace in 2014, Trane will continue to be a trusted partner in helping our customers achieve efficient high performance buildings outcomes.