How Building Owners can find the Right Way Forward in Energy Efficiency
January 02, 2014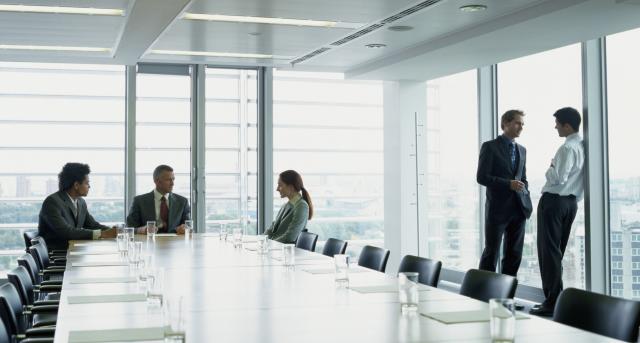 Energy efficiency is a journey, and the sooner started the better. Waiting for the next generation of technology sacrifices a significant net present value opportunity, and can also lead to the paralysis of doing nothing year after year as the latest technological promise is always just over the horizon.
In my recent white paper "Cutting Through the Complexity: How Building Owners can find the Right way Forward" I discuss how building owners and operators can find a clear path to achieving best-in-class energy performance. Below, I've given you a synopsis of how to do just that.
In order to begin your journey to energy efficiency, follow these three simple steps to seize opportunities available due to the new worlds of energy and technology. 
Define and prioritize energy initiatives in terms of the organization's strategic and financial goals
Put the wealth of available energy metrics to work now
Apply common-sense criteria to the selection of a solution
With new clarity and confidence, owners and operators can then embark on achieving best-in-class energy performance, providing a safer, healthier, and more productive environment, with cost savings that repay the investment many times over and free capital for other purposes.
Energy Eco-System in Flux
It's not surprising that building owners and other interested parties feel overwhelmed by the changes in the complex mix of technology, markets, regulation, and solutions that make up the energy eco-system. Those changes are profound and they multiply the choices that operators face.
Those rapidly occurring changes include upgrades in building systems technology. Compared to indoor climate control systems that are just a few years old, current high efficiency chillers, rooftop units, air handlers and other building systems use significantly less energy to operate. Cost-effective strategies for energy efficiency now include flexible, intelligent heating, ventilation and air conditioning (HVAC) systems, advanced controls, lighting and technology-enabled services -- solutions that can reduce energy use in commercial properties by up to 25 percent.
Continued refinement of fluorescent lighting systems along with the rapid development of solid state lighting (LED) is driving significant reduction in energy use compared to lighting systems installed only 10-15 years ago. Improvements in lighting controls such as occupancy sensors to schedule and monitor areas so that they are lighted only when the space is occupied are also driving energy savings.
Additional uncertainty in the energy eco-system results from regulations and standards that constantly change, grow more stringent, and differ from place to place. The changes can be as simple as cities requiring building owners to submit their energy and performance data or as sweeping as nationwide and region-wide initiatives like China's goal of a 15 percent reduction in energy intensity by 2015. Along the routes to various regulatory goals, owners can expect tougher rules as well as greater opportunities in the form of tax and pricing incentives, prospects they must understand how to seize.
Define and Prioritize Energy Initiatives in Terms of the Organization's Strategic and Financial Goals
Operating a building throughout its decades-long occupied life accounts for between 60 and 85 percent of total lifecycle costs. The first step in reducing those costs and improving energy performance is to answer the question: performance for what? What is the mission of the building and what are the critical success factors for fulfilling that mission?
A clear understanding of a building's mission and critical success factors, coupled with the data and analysis of current energy use -- including the rate structure in its energy market -- enables the identification of the greatest opportunities for efficiency and better building performance.
Smarter buildings with highly instrumental and interconnected systems will be an important element in avoiding the strain on energy systems, high costs, and environmental degradation that will result if current energy use trends aren't reversed.