Green Building Congress Sets Construction Goal for India Buildings - What will it Take to get There?
November 21, 2013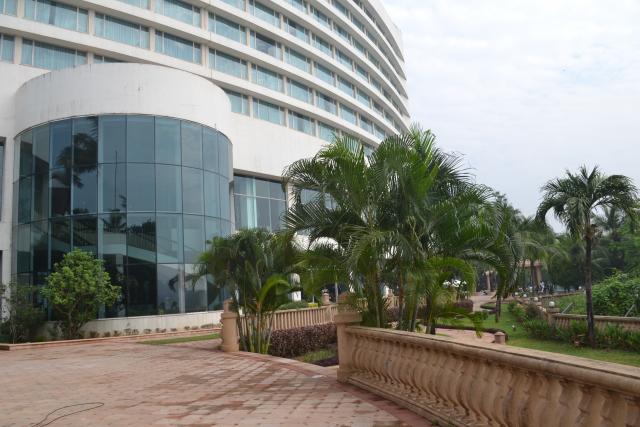 There is a huge opportunity to expand the number of green buildings in India, which currently make up less than five percent of the market, according to recent discussions at the 2013 Green Building Congress. Attendees set a target of 50 percent of new buildings in India to be built green by 2025, after the National Building Code is amended.
This aggressive goal will require an organized effort on several fronts, as noted in a recent article on the Green Building Congress from The Energy Collective. Specifically, a focus on the fundamentals of creating a strong green building market will be crucial, including codes, increasing developer awareness and innovative financing.
The piece also highlighted a case study of a green building retrofit in India that saw the largest savings in the upgrade of its heating, ventilation and air conditioning (HVAC) system, as well as huge value in allowing building operators to monitor, control and modify the building's energy use to ensure optimal efficiency. In fact, a study by NRDC found that improving energy efficiency in existing buildings could save India $42 billion annually.
Here at Trane, we believe the fundamentals of any green building project must include an understanding of the organizational mission of the building owner. We develop and implement a plan that considers the whole building and how it can act as an asset in reaching business objectives and reinforcing the mission.
Once upgraded systems are installed, monitoring their effectiveness is critical. By using Trane Intelligent Services, our customers can rely on a professional team of analysts to monitor building data and send alert notifications the moment an issue or inefficiency is detected.
It is well-established that energy efficiency is the fastest, cleanest and cheapest way to meet energy needs. In addition to the fundamentals of awareness, aggressive standards and financing, there must be an expectation of measurement and monitoring to ensure that green buildings meet business objectives. Building analytics are a tool that any market must require to ensure efficiency goals are being met well into the future.