tc-Applications-Engineering-Series-Blog-992x600-thumbnail.jpg
Building Pressure Control: A Trane ENL Program Preview
In this Engineers Newsletter Live, we review the factors that influence building pressure and use a model building to demonstrate several common building pressure control techniques.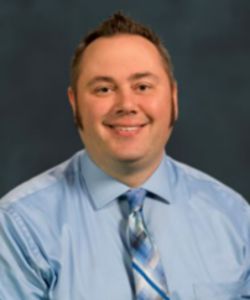 About the author
Eric Sturm, Applications Engineer
Eric joined Trane in 2006 after graduating from the University of Wisconsin – Platteville with a Bachelor of Science degree in mechanical engineering. Prior to joining the Applications Engineering team, he worked in the Customer Direct Services (C.D.S.) department as a marketing engineer and product manager for the TRACE™ 700 load design and energy simulation application.
In his current role as an applications engineer, Eric's areas of expertise include acoustics, airside systems, indoor agriculture, and indoor air quality. He is currently involved with ASHRAE® as a member of the Standard 62.1 project committee, the indoor agriculture technical committee, and the sound and vibration technical committee. Eric is the recipient of the ASHRAE Distinguished Service Award and Young Engineers in ASHRAE Award of Individual Excellence.