tc-VRF-electrification-blogthumbnail1.jpg
Electrifying Buildings with VRF Technology
Heating systems that run on natural gas and other fossil fuels have been keeping America's buildings warm for decades. But now, as many in the private and public sectors are doubling down on commitments to mitigate climate change and create more sustainable spaces, that era may be ending.
Heating systems that run on natural gas and other fossil fuels have been keeping America's buildings warm for decades. But now, as many in the private and public sectors are doubling down on commitments to mitigate climate change and create more sustainable spaces, that era may be ending.
The movement to decarbonize commercial buildings is manifesting in regulations that reward (or mandate) electrified heating systems in both new and existing buildings, at the state and local levels. More than 20 states have established mandatory decarbonization goals.1 And nearly all states—some 45 and counting—have utility incentives for the use of electrified equipment in buildings.2 Companies are self-regulating, too, and getting real about Environmental, Social, Governance (ESG) goals. Ninety-two percent of S&P 500 companies have made sustainability commitments.3
Amongst all the various building decarbonization strategies, the electrification of heating is the next great frontier. Here's why: eventually, experts believe the replacement of fossil fuel-based heating systems with efficient, all-electric technologies will reduce (buildings') energy use by more than 40 percent and carbon emissions by more than 75 percent.4 It's one not-so-small change that can make a very big difference.
When it comes to electrified heating, there are multiple solutions and technologies available. One of the fastest growing and most widely accepted technologies is VRF—and for good reason.
They're All Electric. VRF technology consolidates heating and cooling into one all-electric, multi-zone system.
Comfort Can Be Personalized. "Multi-zone" offers comfort and efficiency advantages for buildings like hotels, schools, multi-family buildings, and other places where people in various spaces have different comfort preferences or needs. VRF allows occupants to have control over the factors that affect how they feel: temperature, airflow direction and fan speed. With VRF, a person in one office can set the thermostat to a cozy 72 degrees while the person next door dials it down to a cool 65 degrees.
It's a Heat Pump. VRF is based on heat pump technology, which has been used widely for many years. Worldwide, all-electric heat pumps are the most popular technology for decarbonizing heating and cooling.5 As a reliable and proven electrified heating technology, heat pumps are gaining traction here in the U.S.
Operating Costs May Drop. The mechanics of VRF systems allow it to provide simultaneous heating and cooling, also known as heat recovery; and to respond quickly to rapid changes in building load during periods of heavy demand. Also, through this ability to match energy use to demand, VRF can reduce overall operating costs, too.
Colder Climates Are No Longer a Problem. Today, air-source VRF systems use flash-injection technology in the compressor to offer unprecedented levels of capacity and efficiency at low outdoor ambient temperatures. This creates opportunities to replace fossil-fuel-burning equipment in more regions than before. For example, Trane® / Mitsubishi Electric CITY MULTI® VRF systems with Hyper-Heating INVERTER® (H2i®) technology can provide up to 70 percent of heating capacity down to -22 degrees F and continuous heating at temperatures as low as -31 degrees F. Architects and engineers who are committed to low-carbon designs can also opt for water-source VRF systems for additional efficiency, application flexibility and performance in extreme climates.
Small Is Mighty. VRF is design friendly because indoor units come in several different small-footprint configurations and require little or no intrusive ductwork. VRF outdoor units also require very little space. A necessity for urban rooftops with a limited area—especially when the owner envisions a trendy rooftop entertainment space.
It's Retrofit Ready. Today, even older buildings may be expected to live up to modern sustainability standards. In existing buildings, retrofits can require fewer structural alterations and cause less damage to the interior aesthetics. That's a big plus when tasked with maintaining the integrity of historical spaces—such as churches, government buildings and landmarks.
Electrification Is Coming.
Change is never easy, but with VRF, the switch from using fossil fuels to electricity for heating promises more gain than pain. VRF can help move the needle on decarbonization and sustainability, without compromising on comfort, efficiency or flexibility.
4 Global Electrification Growth Opportunities. March 2022. Frost & Sullivan
 5 Electrify Everything, Energy Transition Magazine. The Rocky Mountain Institute. November 2019. Web.
Jumpstart your decarbonization journey with Trane® / Mitsubishi Electric VRF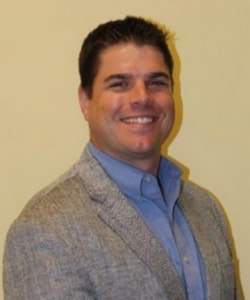 About the author
Steve Hamlin, VRF Product Manager for Trane Commercial 
Steve Hamlin is the VRF Product Manager for Trane North America and is responsible for leading the growth and development of all VRF products and controls. Steve has been in the VRF space since 2017 and prior to that he was responsible for Unitary Aftermarket Products in the Trane Supply business. Steve graduated from Indiana University's Kelley School of Business with a Bachelor of Science degree in Finance & Operations Management and continued his education at the Kelley School of Business with a Master's in Business Administration as part of the Trane Technologies Executive MBA program. He currently resides in Davidson, North Carolina and likes to spend time with his wife Jamie, his daughters Emmaline and Magnolia, and his two (large) dogs Orion & Titan. Hobbies include triathlons, anything on the water or outdoors, and spending time with friends.