Corporate Sustainability Need Not be Controversial
October 24, 2018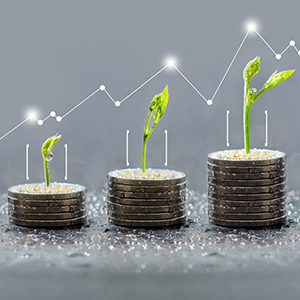 As corporate sustainability efforts are at an all-time high, there is increasing interest in how these efforts are reported and how they impact overall business.  While many companies wish to be seen as leaders in sustainability, some question if these efforts are compatible with their core business functions.  This dilemma is best exemplified in two incidents from the past several weeks.
First, on September 21, SEC Commissioner Hester Peirce spoke at a conference held by the Center for Corporate Reporting and Governance, part of the California State University at Fullerton.  The annual "SEC Hot Topics," conference seeks to highlight cutting edge trends in corporate reporting and facilitate greater discussion.  While Commissioner Peirce did not discuss energy directly, she did call into question how corporate environmental, social and governance (ESG) goals can impact business financials.  In particular, she highlights how the shift from focusing on shareholders to stakeholders could impinge on the company's fiduciary role.
In the context of energy (or the "Environmental" part of ESG), this means that companies must ensure that sustainability and efficiency projects maximize overall company value or risk losing the trust of their shareholders.  While this is substantially less of an issue than it might have been in the past owing to the plethora of revenue-positive options available, it does mean that there is value in having information to support key decisions.
Second, on October 1, a group of more than 60 investors, corporations and public officials filed a petition to the SEC to mandate and formalize how ESG numbers are reported.  These suggested standards for reporting "climate risk" would have two constituent parts, one general and the other industry specific, that all public companies would be required to submit annually.  While the SEC has yet to indicate that it is interested in mandating ESG reporting, both of these events demonstrate that there is a desire from some for greater formalization in the ESG sector.
Although these happenings highlight the relative newness of corporate ESG goals, it is worth noting that the sustainability component of ESG requirements is quite entrenched and stable.  Though not mandatory, Greenhouse Gas Protocol has created a system of accounting procedures that are used and accepted by most parties for dealing with what does and does not constitute an emission reduction.  Additionally, certain companies such as Green-E have smoothed the process of certifying that renewables projects meet these requirements, making the purchasing and selling of renewables credits much easier.
Similarly, renewable virtual power purchase agreements –the ownership of renewable assets in other markets to offset your own consumption–are a very data-driven process.  While part of this process is to match projects to companies' needs, it also has the benefit of creating a very long virtual paper trail.  This trail can easily be used to show due diligence, thus negating the fiduciary risks that Commissioner Peirce mentioned.
While as a whole ESG goals are a new and somewhat controversial tool in corporate governance, there is no reason that sustainability goals must also be controversial.  Corporate sustainability has existed for decades, and as such, there are established standards around these processes.  Moreover, because sustainability projects are usually catered to an individual company's needs and priorities, this creates documentation that can be used to prove that the investment is well considered and thought out.