tc-CTR-BASmisconceptions-blogthumbnail.jpg
Clarifying Misconceptions around BAS Communications
With so many viable options for every building, knowing which ones to use and when to use them can be confusing. As a result, building communications are frequently misconstrued in the industry. To help clarify, we're shedding light on some of these common misconceptions.
Before you can begin to choose a communication type for your building project, you'll need to know how HVAC equipment pieces talk to one another. Two core elements of BAS communications are the protocols and the medium. Protocols are the language in which the building is speaking—BACnet® over MS/TP, BACnet over IP, Modbus and LonTalk are just some of the non-proprietary languages used today. The medium refers to "where" the building will communicate—what is the best way to transport the language or protocol? This essentially comes down to a wired (CAT 5/6, twisted pair) or wireless (Wi-Fi, Zigbee™) connection between controllers and sensors. How are you going to implement the system? What type of equipment and expertise will you need?  

Controllers of the past only spoke one type of protocol while the newest on the market speak multiple. No matter the protocol or medium you choose, it is important to implement security at all levels to help manage risk. It can be overwhelming to figure out how to make the best decision, but all options are secure in their own way. Let's review some common misconceptions. 
Misconception #1 – MS/TP does not offer as many security advantages as other communications protocols.   

Reality: Each communication protocol offers advantages. In the industry, it is often perceived that MS/TP is less secure than other communications protocols. However, this is not necessarily the case—all options offer their own advantages and have the potential to be completely secure networks when managed properly. 
IP networks are often perceived as the most secure protocol, frequently regarded as such due to the degree of visibility that comes with the network. A customer who is accustomed to managing other data and analytics on their IP-based network may be interested in adding BAS to that ecosystem. 
Compared to other protocols, IP-based BAS networks may be shared with a customer's IT network used for data storage and day-to-day business operations. While convenient from an installation cost perspective, the downside to using a shared network is that it increases the risk of unauthorized access to sensitive data. The risk must be managed at every device within that system. One way to mitigate that risk is isolating the BAS on its own installed network infrastructure and connecting to the network at a supervisory control level only. The downside to this approach is that is prolongs the project timeline. In either scenario, a high level of engagement from IT should be expected to ensure alignment on how sensitive customer data will be protected and how the BAS security, (at a hardware and software level) will meet the organization's expectations. 
BACnet MS/TP and BACnet Zigbee™ are secure in different ways compared to IP, but no less secure. These protocols operate independently from the building's IT network on its own wired or wireless infrastructure, isolating the building automation system from other high-risk data. Often, the BAS network is connected to a supervisory controller, and only at that point does it connect to an IP-based network. While a high degree of security and IT engagement is required at this level to ensure a secure connection, the same degree of scrutiny is not required down to a unit controller level. 
Misconception #2: Smart buildings require IP at every level of infrastructure.

Reality: A smart building does not require IP at every level. Contrary to popular belief, smart buildings do not always require IP at every level of the BAS. Other BACnet® protocols may not match the bandwidth capabilities of IP, but these protocols are purpose-built for building communications, especially for terminal HVAC equipment. You can have a smart building regardless of the protocols that you select. Modern building and enterprise-level software management solutions can interface with devices speaking a range of protocols. The analytics horsepower resides within these tools, not at the individual equipment level. Simply apply the communications technology that best meets the bandwidth needs of the equipment and the building. If you choose to use a highly integrated system—building and equipment controls—you can create a smart system that produces the data to your customers need to make the right decisions about optimal occupant comfort, energy use, and more. 
Misconception #3: Leveraging IT-managed networks for BAS provides efficiencies.  

Reality: In some cases, yes, but not all the time. In some cases, IP-based BAS networks can use pre-existing IT infrastructure, which can reduce contractor time and improve the reliability of installation. While some attributes of these systems have the potential for project efficiencies, IP networks often carry extra cost in the form of additional or more complex hardware. As a result, coordination and engagement between IT departments and the contractors installing the network may prove to be difficult and time consuming. IT personnel are generally unfamiliar with HVAC and vice versa. Additionally, IP is still very new and unfamiliar in the industry, which can also delay project timelines or result in inefficiencies.
In contrast, MS/TP is typically low risk, low cost, and generally high in contractor familiarity. It does not require communication and coordination between IT and HVAC technicians that is necessary with IP which can significantly reduce project timelines. In most cases, MS/TP can be the more efficient or favored option from a project management perspective.  
Another option to consider to help drive project efficiencies is a wireless medium such as BACnet®/Zigbee™. Wireless systems require little to no wired infrastructure, can be installed at any point in the project timeline, and can be delivered by the HVAC contractor without the direct need for IT resources.
Misconception #4: You need to pick just one protocol.

Reality: It is a balanced approach. You can mix and match. There is no need to go all in on one protocol or another. Take a balanced approach when choosing communication protocols and let application needs dictate the selection. Ultimately, these protocols and medium selections can complement one another. With this flexibility, you have the opportunity to make the best decision for you and your buildings. However, with more flexibility comes more risk and it is your job as the designer to manage that risk and make the right choice. 
At Trane, we believe in engineering our products with open standard protocols, which provides our customers the flexibility of using multiple mediums for every installation. With this increased flexibility, we provide you help from the time of installation, servicing, and beyond. By collaborating with Trane, you are equipped to truly make the best decision for each project. 
Connected Buildings: How Buildings Communicate
Building Management & Automation
See how Trane can help you create a well-connected building
Norton Healthcare Customer Story

Trane Connected Building Solutions, including intelligent systems, building automation and energy management, are working to help Norton Healthcare achieve its comfort and energy savings potential.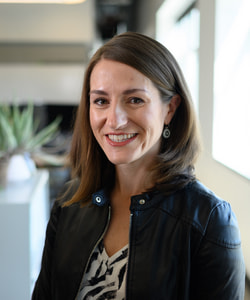 About the author
Krista Hubbs, Product Manager for Trane Commercial
Krista joined Trane in 2021 as a Controls Product Manager for the Terminal Unit Controls and Air- Fi Product line.  In this role, she is focused on commercializing our next generation of factory and field-mount controls and sensors, enhancing the connectivity, serviceability, and flexibility of the offerings in our portfolio.
Prior to joining Trane, Krista worked in Product Management at Cummins, managing High Horsepower Diesel Gensets and at Honeywell managing a portfolio of Sensors and Electromechanical Devices for the Aerospace and Off-Highway Transportation markets.  She started her career as an Industrial Business Developer at Dow Corning Corporation
Krista graduated from the University of Michigan-Ann Arbor with a BSE in Mechanical Engineering and completed her MBA at the University of Michigan-Flint (Go Blue!).