Celebrating International Women's Day, Recognizing Awesome Achievements by Trane Women
March 06, 2020
International Women's Day (IWD), celebrated annually on March 8, provides an opportunity for countries around the world to recognize women's contributions to society and calls for the acceleration of women's equality. This year's campaign theme, #EachforEqual, focuses on the concept that 'An equal world is an enabled world'. It encourages each individual to take an active role in helping to broaden perceptions, promoting gender equality, and celebrating the achievements of women.
Historians trace the roots of IWD back to 1911, when over one million people in Austria, Denmark, Germany and Switzerland participated in the first tribute. The day gained greater support in 1975, when the United Nations (UN) began celebrating it as part of the International Women's Year events. In 1977, the UN proclaimed March 8 as the official day to commemorate women's rights and world peace.
Over the years, participants of IWD celebrations have taken the opportunity to demand women's voting rights, equal pay, and gender-neutral opportunities; to protest inequality, violence, and war; to recognize women of achievement; to acknowledge heroism and selflessness; and to strengthen relationships between peoples around the world. The day has also evolved to enable reflection on the world's progress toward equality and celebrate the roles women have taken in shaping their countries and communities. Celebrations to commemorate the day include conferences, fun runs, exhibitions, speaking events, and festivals. At Trane, we'd like to take the opportunity to celebrate International Women's Day by highlighting the awesome achievements of a few of our women colleagues.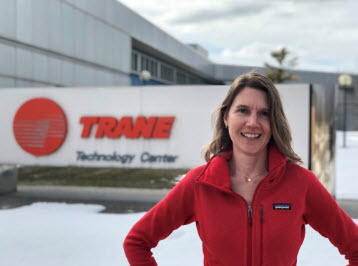 Erica Gallant, Thermal Systems Engineer
Reducing Energy Intensity: As an engineer, I get the chance to solve problems every day. As an engineer at Trane, I have had the chance to stare down one of the most overwhelming problems of our time: Reducing the Energy Intensity of the World.
Our Trane teams in La Crosse, Wisconsin, have been tasked with finding ways to reduce the impact of the water-cooled chillers that we design, build, test, and ship, and I think that perhaps my most awesome achievement is my contribution to the design of every one of the low global warming potential (GWP) refrigerant chillers we produce. I helped design and led much of the laboratory testing for our behemoth Earthwise® CenTraVac® chillers. I worked to convert our entire CenTraVac product family from R123 to low GWP R514A refrigerant. Most recently, and most significantly in my career, I was part of a relatively small team that created from scratch the all-new, low GWP Agility™ chiller. The success of this launch was undoubtedly due to the ability of a group of people to work together, often stretching beyond traditional areas of expertise, to deliver a product that was truly designed with the customer in mind every step of the way.
I am beyond proud of the work we are doing to help our climate, and working every day to directly reduce our energy impact certainly feels like an "awesome achievement".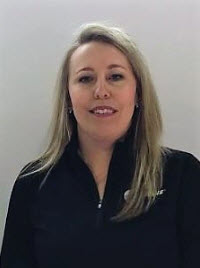 Jackie Sopko, Product Manager
Is anybody out there? Sometime supporting the field can feel like an impossible task. The Hub, a tool designed to improve the way we work by reducing waste and improving speed and efficiency, is making that task not only possible, but easy too. I am proud to say I was part of the original team that launched the tool.
The Hub is an online community that Trane employees use to collaborate and share technical expertise, improve productivity and communicate opportunities. One of the things that makes the HUB unique is that we no longer have to push information out to the field. The tool allows users to choose their topics of interest and subscribe to solutions, spaces and people who provide the information and materials they need. It even notifies the subscriber via email when someone posts information or an update that might be of interest.
As part of the launch team, I set up pages and spaces to make it easy for users to find what they need. I also employ the Hub myself to support account managers every day, without taking a call or answering an email, simply by adding and updating information on the site. I continue to promote the Hub to my colleagues when on calls or in meetings, showing them tips and tricks on using the tool.
The Hub is changing how we operate as a company and encouraging us to think differently about productivity and communication. It is really a game changer!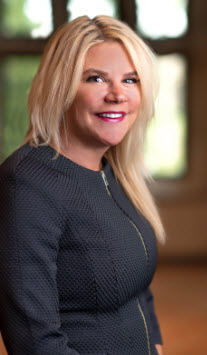 Jennifer Felsburg, Light Commercial Unitary Portfolio Leader
Taking on roles that make you uncomfortable: My position as Vice President, General Manager of the Trane Southwest District was the role I had wanted since I first began with Trane in 1999, and the fact that it was somewhere warm where I already had family was bonus!
I was the first female, in the company's 101 years of existence, to obtain the role, so it was a big step for me, as well as for Trane. I had great mentors in my previous positions in California, who prepared me for the role. I also had a strong leadership team waiting for me to help the district succeed. The Southwest District was a great team that had not seen much business growth for a couple years. When I looked at their Employee Engagement, an area that is near and dear to my heart, and saw that their scores weren't as high as I experienced in my previous leadership roles, I knew I had work to do.
In my three years with the district, we hired A-players to complement the strong existing team. Together we achieved a 14% CAGR in business growth, and the Employee Engagement scores soared from 81% to 89%. My favorite part? That team made me laugh, every day.
My advice to women is not to be afraid to stretch yourself to reach your next 'awesome achievement'. After 20 years in the field, my boss asked me if I would be interested in product management. I accepted, having zero experience in the field. It's been a great year of learning, surrounded by people who want to help, and I am happy I took on a role that would make me uncomfortable.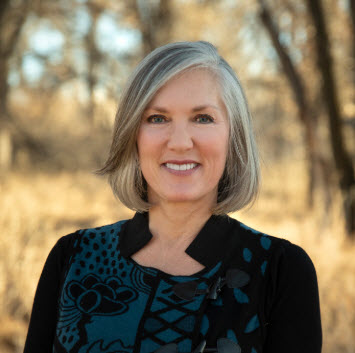 Nanette Lockwood, Director of Global Policy and Advocacy
Leading the world into lower GWP refrigerants: In my position at Trane, I have been instrumental in achieving recognition of Trane's climate commitment by regulatory agencies worldwide and the subsequent rulemaking that has followed. In 2014, our company created a climate commitment and then specific commitments around the transition to lower global warming potential (GWP) refrigerants in chillers. We worked to educate regulators globally on the high performance of these chillers and the potential impact for reducing emissions from HFCs. After the introduction of Trane's next generation chillers, the U.S. EPA, Canada and Japan all established regulations that not only recognized the ability for our chillers to decrease refrigerant emissions, but also required all industry chillers to follow suit. Following these rules and others like it, we helped educate the 196 governments around the world that agreed to the Kigali Amendment to the Montreal Protocol, forcing a global transition out of high GWP HFCs. Although the U.S. EPA regulations were overturned by the courts, over half of the 25 U.S. Climate Action States have adopted or are in the process of adopting this rule. I am so proud of Trane's hard work to lead the industry into lower GWP refrigerants in the world's largest buildings. We are truly making a difference.
As we celebrate International Women's Day, we salute the women highlighted here, and all of our Trane women colleagues, for their awesome achievements that are making a difference in our company, our communities, and around the world.