The Benefits of Wireless Controls for Connected Buildings
December 10, 2019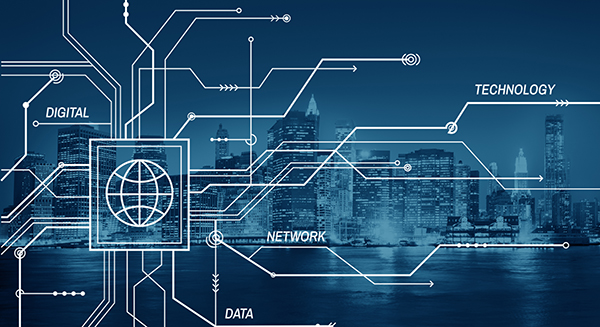 Connected buildings can save energy and money, keep people comfortable and increase uptime. You can tap into these results by using the hidden potential in buildings — data. Systems — including heating, cooling and lighting — can have controls and monitoring attached to them that pulls data and deciphers it, giving you valuable information and insights. Analyzing the data to understand where improvements can be made helps transform the building into an asset that can positively impact business goals.
Unfortunately, the cost of wiring new systems to acquire this data can be prohibitive and especially in a historic building, challenging and expensive. Wireless building automation system (BAS) technologies, however, offer a wide range of advantages over hard-wired systems including:
lower project costs and easier installation
greater flexibility, and
higher reliability
Wireless Aligns with Industry Standards
ASHRAE 135 allows the use of Zigbee® wireless networks to transport BACnet messages for commercial buildings. This network topology follows Institute of Electrical and Electronics Engineers (IEEE) standards. This ensures that the building wireless network will coexist with other wireless systems used in the facility, including Bluetooth and Wi-Fi. Through adherence to these industry-wide standards, the most capable BAS will enable secure and reliable wireless monitoring and control over current and future building systems.
Leveraging the BAS-for cost effective connectivity
Wireless paves the way for harvesting significant data using the existing BAS. While the BAS already includes sensing data needed to maintain comfort and ensure energy efficiency, it can provide hundreds of points of additional data at no additional cost. This data can be mined and analyzed to drive decision-making that enhances HVAC performance and monitors common building devices such as freezers and refrigerators. The BAS can even provide alerts for storage temperature risks for investments such as food or pharmaceuticals.
Simplified Installation
From a project perspective, wireless systems offer multiple advantages to organizations because their uses reduce the time and expense required to engineer, estimate and manage project tasks. Other benefits include:
Simplification – wireless installation requires fewer dependencies in a project schedule - and reduces labor costs - because there are no wires to be pulled, tested and repaired.
Increased efficiencies – wireless solutions drive efficiencies in material and labor investments, because the process of establishing a BAS communications link is so much simpler. Operators and designers are not "bound by the wire" in placing devices. Sensors and user interface devices can be placed where they will have the greatest impact on building performance, occupant comfort and energy efficiency – on columns, cubical walls or anywhere else they can detect the true conditions inside the building.
Reduced risk – wireless systems decrease surprises during construction such as hidden obstructions in walls and ceilings or the discovery of hazardous materials requiring abatement.
 Easier problem solving – working with a wireless installation also reduces any troubleshooting required for wired communication links. The project team can more easily move wireless devices than wired solutions when needed to avoid proximity to heat generating devices or to improve aesthetics.
Labor time and cost – labor costs associated with wiring in historical buildings can make controls upgrades—and the associated access to data and analytics—financially challenging. Wireless systems provide an ideal solution for the 100-year-old Moody Courthouse in Flandreau, South Dakota, for example. Labor costs for wired solutions would have been prohibitive given the building's stone exterior, 24-inch concrete interior walls and decorative internal murals. Wireless proved the ideal solution.
Wireless Provides Flexibility
Beyond simplified installation, wireless solutions continue to yield benefits throughout the life of a building by supporting customers' changing needs. Facility teams can position sensors wherever needed and can easily relocate them if necessary to improve sensing and comfort, data collection and occupant comfort. From a timing perspective, it typically takes less than 15 minutes per zone to relocate wireless sensors, compared to about 90 or more minutes for wired sensors.
When major changes occur in an organization, while it may not be possible to move equipment, facilities teams can reposition wireless controls with minimal cost and effort, making it easy to reconfigure or remodel rooms or entire floors or buildings. During a reconfiguration, wireless systems also reduce potential disruption to existing occupants of a commercial building, school or hospital.
Reliability Advantages
In addition to simplifying installation and increasing flexibility, wireless solutions also provide increased reliability. The mesh networking used in wireless sensors provides multiple paths to wireless devices – and connection redundancy - while wired systems risk a single point of failure. A wired-drive single point of failure can cause several devices to stop communicating at the same time due to one poor connection or termination, making troubleshooting difficult.
Conclusion
Wireless solutions can help facility managers overcome retrofit difficulties and reduce costs in existing buildings, making upgrades to the BAS more cost effective. Enabled by wireless solutions, facility management teams can do a better job of improving comfort, reducing energy use and operating costs, shrinking their environmental footprint and creating a positive environment for students, patients and other building occupants.