An Update on California's Aliso Canyon Natural Gas Storage Facility (Part 1)
July 26, 2017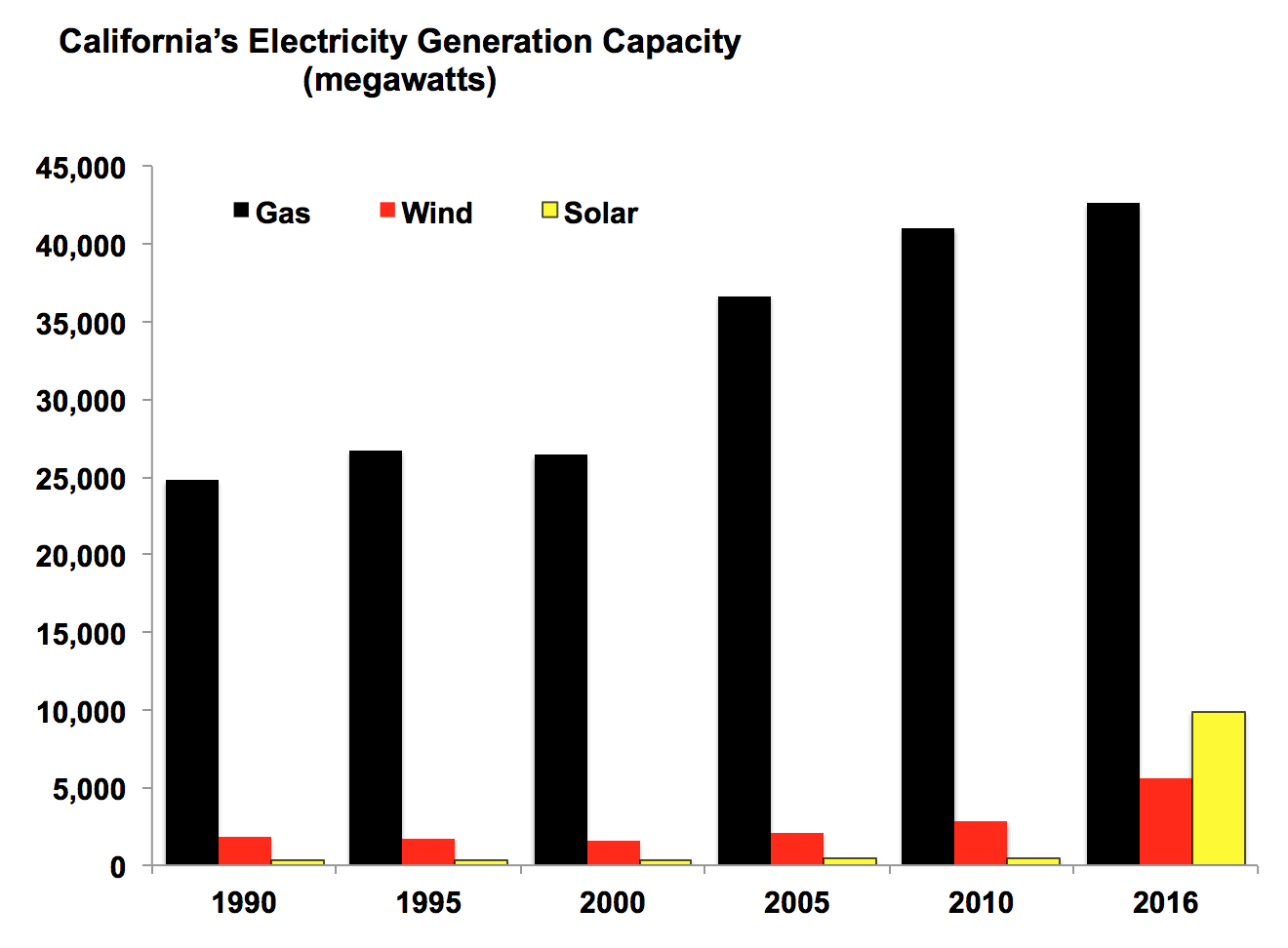 In October 2015, Southern California's Aliso Canyon, the second largest natural gas storage site in the U.S., sprung a leak.  It took over four months to plug the blowout, which more than doubled the methane emissions of the entire Los Angeles Basin.  Southern California Gas Co. (SoCal Gas), the plant's operator, had to take the facility offline after one of the company's 115 wells leaked.
As many as 8,000 families in and around the northwest San Fernando Valley were forced from their homes, and many complained of health issues that included cancer and nausea.  Injections into the 86 Bcf Aliso Canyon facility have been halted since the leak was discovered.  Restrictions have been kept in place even after the leaking well was plugged in February 2016.  
Providing fuel for 11 million people and nearly 20 power plants in the basin alone, Aliso Canyon is vital to meeting the ups and downs of California's gas demand.  Storage is essential for a state that has utilized gas to generate 60% of its power.  In total, California uses about 6.7 Bcf/d of natural gas, or 9% of the U.S. total.  And because the state imports over 90% of its gas, storage helps buffer the lack of domestic production in times of shortages.    
Utilities, regulators, and California ISO (CAISO) have feared that all of Southern California would face a power crisis if a lengthy heat wave engulfed the region.  In fact, even before the Aliso Canyon leak, the North American Electric Reliability Corporation has perpetually warned about potential gas shortages in California during hot summer stretches.  For example, the utility industry warned of up to two weeks of blackouts last summer without Aliso Canyon — a prediction that never came to pass.  
Regulators have required SoCal Gas to keep 15 Bcf (17% of total capacity) in Aliso Canyon to minimize risk of gas shortages that could lead to electricity outages.  California has a 20% reserve margin for electricity, excess capacity that helps to meet needs in times of crisis.  This is higher than the 15% margin required by the state for emergencies.  
Many environmental groups complain that California now actually has an oversupply of gas plants and needs to take as much as 10,000 MW of them offline.  California has surged its power generation capabilities since the infamous electricity crisis of 2000-2001.  
Looking forward, perhaps the biggest problem for Aliso Canyon is the fact that nobody seems to know exactly what happened.  Regulators now report that the root cause analysis for the gas leak is still months from being completed.    
Yet on July 19, 2017 state officials announced that injections can resume and Aliso Canyon will be able operate at 28% of its capacity.  The new regulations are based on the stringent protocols put in place after the leak.  SoCal Gas has also prepared a risk management plan that identifies prevention and mitigation steps for potential issues.    
It is still unclear, however, when Aliso Canyon injections will resume.  SoCal Gas must complete a leak survey and measure methane emissions at the site.  Political leaders and environmentalists have harshly criticized the decision to re-open, given that the cause of the blowout is still unknown.  And the county of Los Angeles is seeking injunctive relief to stop the reopening, wanting an earthquake analysis first. Many opponents seek permanent closure of Aliso Canyon.
Part Two of this blog will discuss the market impacts of Aliso Canyon's shuttering.