World FM Day: Honoring Our Building's Heroes
May 17, 2017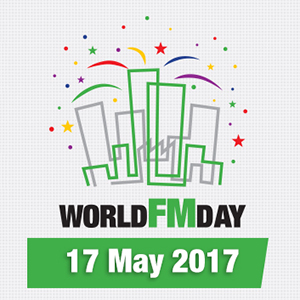 Simply put: the role of today's facility manager is tough. Every day, in every corner of the world, facility managers are hard at work making a positive impact on our environments, people and communities. They do this while balancing the strategic goals of their organization with the day-to-day operations of the buildings were we live, work, learn and play.
As the role of today's facility manager has shifted from reactionary service provider to proactive problem solver, so have their responsibilities. They are masters of data – translating information from the boardroom to the mechanical room and turning those insights into valuable points of service for their occupants. They are building whisperers – maximizing systems to unleash their building's potential, both in energy usage and performance. And they are financial planners – always looking for new ways to increase energy and operational efficiencies to cut costs and achieve their organization's strategic goals.
It is because of the hard work and transformative impact of our facility manager partners that we at Trane are recognizing them today. May 17th marks the eighth annual celebration of World FM Day, a day designed to honor facility management professionals and the vital work that they do to ensure the productivity, health and overall safety of those who work in buildings around the world. The theme for World FM Day 2017 is "Enabling Positive Experiences," which is meant to emphasize facilities management's significant role in setting and managing the scene for delivering exceptional customer experiences across multiple sectors.
As part of the global celebration, we are extending a special thanks and appreciation to all of our customers who serve in this role, and recognizing the excellence in the buildings and projects they manage.
We are truly honored to partner with these exceptional individuals by delivering the energy strategies and digitally driven solutions to give them the precise, measurable, and digital control critical to making their buildings spaces where people can thrive. Every building has a purpose, represents an important component of our society and has a direct impact on the sustainability of our world. It is the people behind the buildings, the ones that manage and oversee its performance, that unleash each buildings' potential and in turn, make a direct impact on our everyday lives.  
So take a moment today to thank the facility manager in your life, by sending them a note or simply saying "thank you for all that you do." At Trane, we'll be spotlighting some of our FM partners throughout the day, sharing their stories across our social channels and recognizing their hard work in the field.  
To join us in celebrating World FM Day, follow Trane on LinkedIn, Twitter, and Facebook and use the hashtag #WorldFMDay to join the conversation and share your favorite FM stories.