Oil Prices Have Finally Started to Rise
November 09, 2017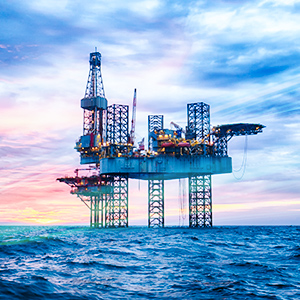 Now at their highest levels since mid-2015, oil prices have steadily increased in recent weeks. International benchmark Brent has breached the technical and psychological barrier of $60 per barrel, with its U.S. counterpart WTI back in the mid-$50s.  Both crude grades increased approximately 9% during October.  The run-up is significant as oil prices have been stuck in a low-price environment for three years with WTI bottoming out around $26 per barrel back in early-2016.  
There have been a number of factors converging to push oil prices higher.  Most importantly, bullish sentiment has been fueled by the expectation that the agreement between OPEC members, Russia, and other key exporters to hold back 1.8 MMbpd in production will be extended beyond March 2018.  Recent tension in the Middle East between Iraq and Kurdistan has also added a risk premium to the market.
In addition, both OPEC and the International Energy Agency have been reporting on stronger-than-expected global demand growth and the rising pace of inventory declines, the latter helped along by the backwardation in the market that makes storing oil less attractive.  Excess stocks in the OECD bloc, for instance, have plummeted by over 180 million barrels since the start of 2017.
The key policy driver for the OPEC and non-OPEC deal is restoring sustained price stability and supply and demand balance, and OPEC linchpin Saudi Arabia has continued to maintain its "whatever it takes" promise to help rebalance the market.  In October, OPEC's output dropped 0.8 MMbpd to 32.78 MMbpd, upping production cut compliance to 92%, compared to 86% in September.  Led by Russia, non-OPEC compliance is believed to be even higher.  
While lowered investment levels in production and infrastructure projects (see the declining U.S. rig count) could point toward a supply shortage in the coming months, oversupply will remain a constant concern. Anti-collusion laws mean that U.S. producers cannot purposefully restrict production to increase prices like OPEC and others can.  And the long span of sunken prices has made the U.S. oil industry increasingly more efficient, where companies can still make money even when prices are as low as $35-$40 per barrel.  With as much as 1.0 MMbpd ready to come online, U.S. shale production growth will potentially act as a ceiling for crude pricing.  
Looking forward, there are growing signs that oil prices will remain elevated.  OPEC meets November 30 to discuss next steps and is believed to be favoring a 9-month extension of the current deal through the end of 2018.
Trane and the Circle Logo are trademarks of Trane in the United States and other countries.