International Trade Commission set to Make Recommendation on U.S. Solar Cells Case
October 18, 2017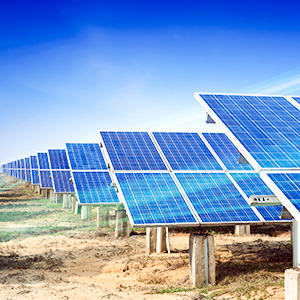 On September 25, the U.S. International Trade Commission (ITC) voted unanimously to side with Suniva Inc. and SolarWorld Americas Inc.'s claims that foreign-made crystalline silicon solar cells and panels were unfairly flooding the U.S. market, harming domestic producers.   According to Suniva and SolarWorld, government protections from foreign competition will both rescue the U.S. solar industry as it struggles to compete with cheaper foreign solar cell imports and aid the future growth of domestic providers as renewable generation buildout expands across the country.
While the ITC did rule that it believed foreign companies were harming U.S. solar providers, trade investigators have noted frustration with Suniva and SolarWorld concerning their lack of plans on how to improve efficiencies and innovation.   In the end, the ITC and President Trump and his advisors will have to decide if foreign companies are truly flooding the market with the purpose of hurting domestic providers, resulting in tariffs or some sort of other protections for the U.S. companies, or if the U.S. companies failed to keep up with the pace of innovation and efficiency and became more expensive because of these practices.  Numerous variables will go into the decision making process, but this is the crux of the argument at hand.
This case is important as solar generation, even in the wake of the EPA's announcement to repeal the Clean Power Plan (CPP), is expected to become a greater proportion of the overall generation mix.  In 2013, an average of 24.7 gigawatt hours per day (GWh/d) of solar generation was produced in the United States.  That number grew to 100.4 GWh/d in 2016.  Looking forward, the Energy Information Administration (EIA) is forecasting solar generation to grow to 146.2 GWh/d in 2020, 198.4 GWh/d in 2030 and 378.2 GWh/d in 2040.  Despite the repeal of the CPP, state mandates, tax incentives and public interest will drive the growth of solar generation going forward.
The ITC now has until November 13 to provide recommendations to President Trump and his team.  The President will have the final say on whether any tariffs or other forms of safeguards will be put in place to protect U.S. solar cell manufacturers. 
Trane and the Circle Logo are trademarks of Trane in the United States and other countries.