5 Reasons Engineers Should Consider an Integrated VRF System With Tracer® SC+ Controls
October 06, 2020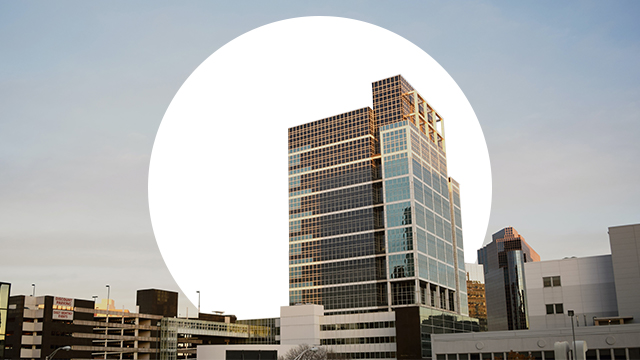 Variable refrigerant flow (VRF) systems are soaring in popularity throughout the HVAC industry thanks to their ability to offer contractors and engineers the freedom to design and install systems tailored to customers' specific needs. The experts at Trane have taken these benefits a step further by integrating the Tracer® SC+ controls platform with the Trane® / Mitsubishi Electric N-Gen CITY MULTI® series, creating a fully integrated VRF system.
Engineers can reap the rewards of a fully integrated VRF system including:
1.      Reduced Risk
The Tracer SC+ system helps engineers feel confident in their work, both now and in the future, by mitigating risk through standardized installs. With Tracer SC+, engineers know what to expect from the installation process no matter the building size and type, ultimately reducing risk during the design phase.
2.      Outstanding Flexibility
The Tracer SC+ controls platform provides outstanding flexibility through its ability to work with many different HVAC technologies and systems. With support for open standard protocols including BACnet (wired and wireless), LONTalk® and Modbus®, Tracer SC+ is able to integrate with customers' existing HVAC equipment and controls regardless of system type or manufacturer brand.
3.      System Scalability
VRF systems are inherently scalable and can be built one component at a time or installed separately one floor at a time. With the support of Tracer SC+ for open protocols, engineers can design a VRF system based on a customer's existing equipment, while also leaving the door open for possible expansion to different floors or separate buildings. 
4.      Superior Energy Efficiency
The Tracer® SC+ offers outstanding visibility into the entire VRF system including the N-Gen CITY MULTI® and outdoor air systems like the Horizon® DOAS. The data from these systems helps inform decisions around optimizing a building for energy efficiency.
5.      Expert Training Resources
Trane® / Mitsubishi Electric VRF Systems, paired with Tracer SC+, offer customers a complete systems solution that includes access to best-in-class controls, knowledge and thought leadership. Through in-person and virtual training sessions, engineers receive the technical knowledge, product demos and the training needed to confidently install and design VRF systems.
VRF systems do not have to be complicated, especially when working with a knowledgeable partner like Trane. Trane can help you understand the benefits and requirements needed to design a complete VRF system for all your commercial building project needs.
To learn more about the complete offering of Trane® / Mitsubishi Electric VRF Systems, visit our VRF page or contact your local Trane expert here.  
All trademarks referenced are the trademarks of their respective owners.
© 2020 Trane. All Rights Reserved.