Trane® is now offering portable refrigeration solutions for you to confidently deliver pharma to locations that need it most, including COVID-19 vaccines. Our solutions are designed and engineered by our strategic brand partner Thermo King®, the world leader in transport refrigeration, which means you can feel confident in the reliability and integrity of your cold chain. These same containers were used to transport vaccines during the Ebola outbreak in West Africa.
Learn more about the range of solutions available that would best fit your need below.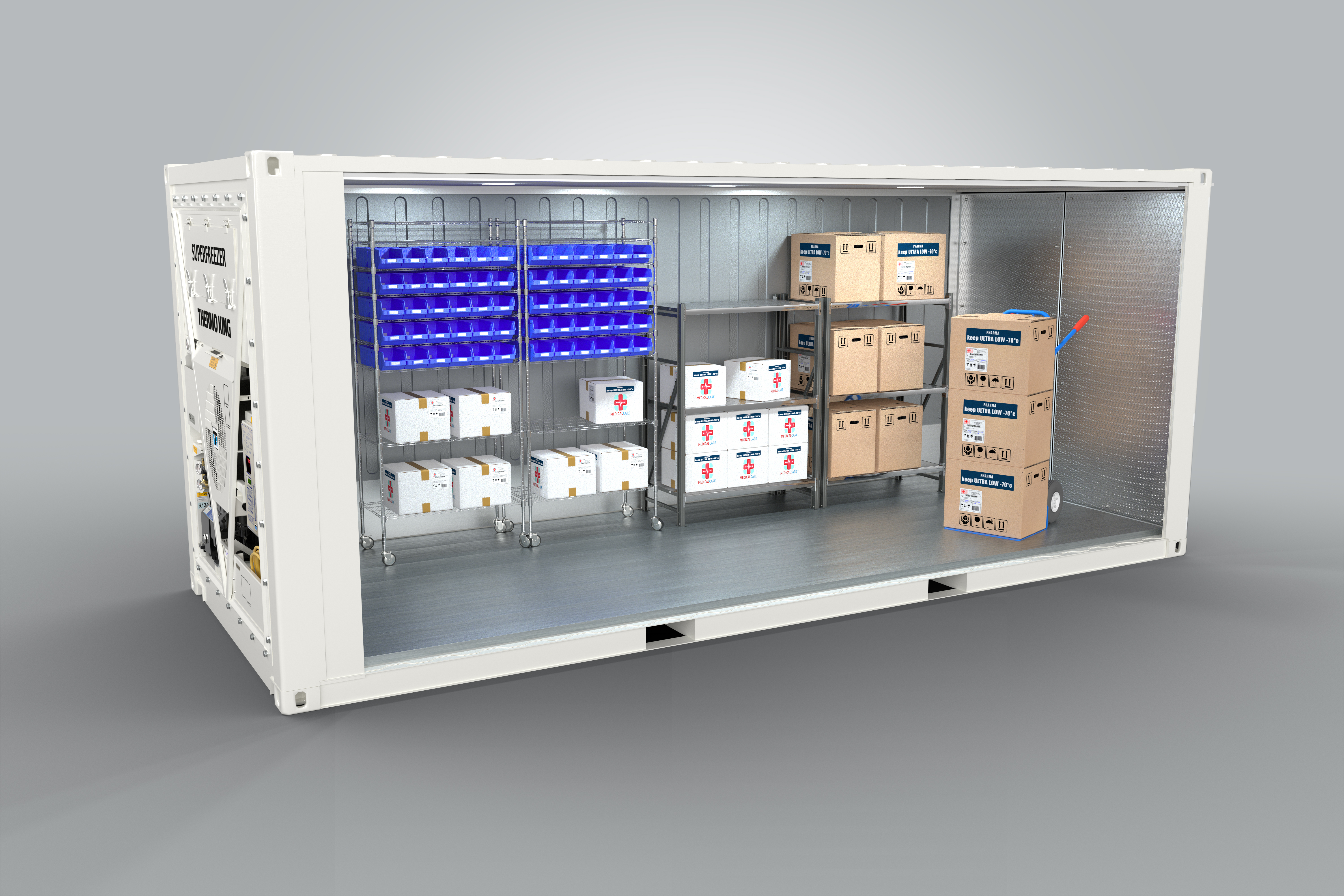 The Cost of a Broken Cold Chain
25% of vaccines reach their destination in a degraded state because of incorrect shipping
Almost 30% of scrapped sales at pharmaceutical companies can be attributed to logistics issues
Almost 20% of temperature-sensitive health care products are damaged during transport due to a broken cold chain
Approximately $35 billion is lost annually as a result of failures in temperature-controlled logistics
Trane is ready to help you with your risk mitigation or emergency response plan. 
Thermo King's SuperFreezer is a solution that can maintain cargo at a consistently cold temperature. This solution is ideal for high-value cargo, and with extra insulation, can preserve the condition of products at ultra-low temperatures.
Learn More About our SuperFreezer Offering