Central Pattana Public Company Limited (CPN), the Thailand's largest retail developer which currently manages over 2 million square meters nationwide, is cooled by Trane.
CPN Selects the Best Only!
Because the company possesses the largest market share at 24 percents of all Bangkok's retail market, CPN is unquestionably be the leader in retail development and management organization of Thailand. One main reason of CPN's accomplishments over the course is their dedication to be an ambitious innovation-driven retail property developer with world-class standard.
CPN has expanded the their shopping centers and office buildings to the new business territory under the name of  'Central Plaza & Department Store Chaengwattana'  which is located on Chaengwattana Road in Nonthaburi province next to Bangkok. This building project comprises of seven floors inclusive of a basement floor, nine main anchors and more than three hundred famous retail shops. We can say that this is the largest shopping complex in the northwestern area of Bangkok by 413,300 square feet in total. Due to its premier size and offering, the building was cost 200 million dollars. Central Plaza & Department Store Chaengwattana was opened in 2008 and it still be first shopping complex of CPN in Nonthaburi province.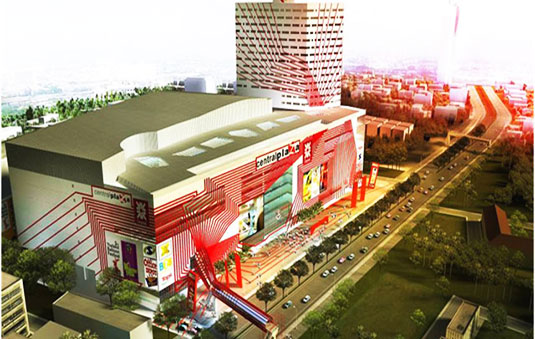 Central Plaza & Department Store Chaengwattana
HVAC Smart Solution
Trane five units of 1,000-ton CVHG, one unit of 500-ton CVHG, and two units of 250-ton RTHD with EarthWiseTM (42/5 F) and VPF (Variable Primary Flow) concept together with CPMS, worth 1.2 million dollars, were installed inside the project to ensure the best comfort at every cooling loads and high system efficiency for all shoppers and residents.
Service
Trane also provide preventive maintenance services for all chiller equipments and chiller plant management system "TracerTM". To complete service operation for CPN, we conduct and deliver them the bimonthly report of each items.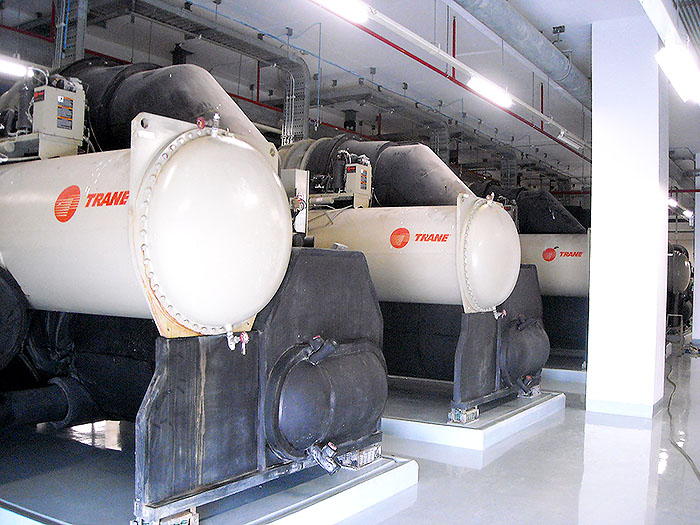 Trane Chillers Central Plaza Chaengwattana
Central Plaza & Department Store Chaengwattana is currently cooled by the largest Trane EarthWiseTM& VPF systems in Thailand showing the result of great team work among innovative-leading customers, Trane commercial personnel and Trane service professionals.
This case study is one of Trane's successful examples in Thailand of how Trane's world-renowned expertise met a difficult challenge with the right solution.
The key of this achievement is Trane's application knowledge, service professional experience and customer-oriented concept of every Trane persons jointly aim to fulfill customer needs since the very beginning stage.