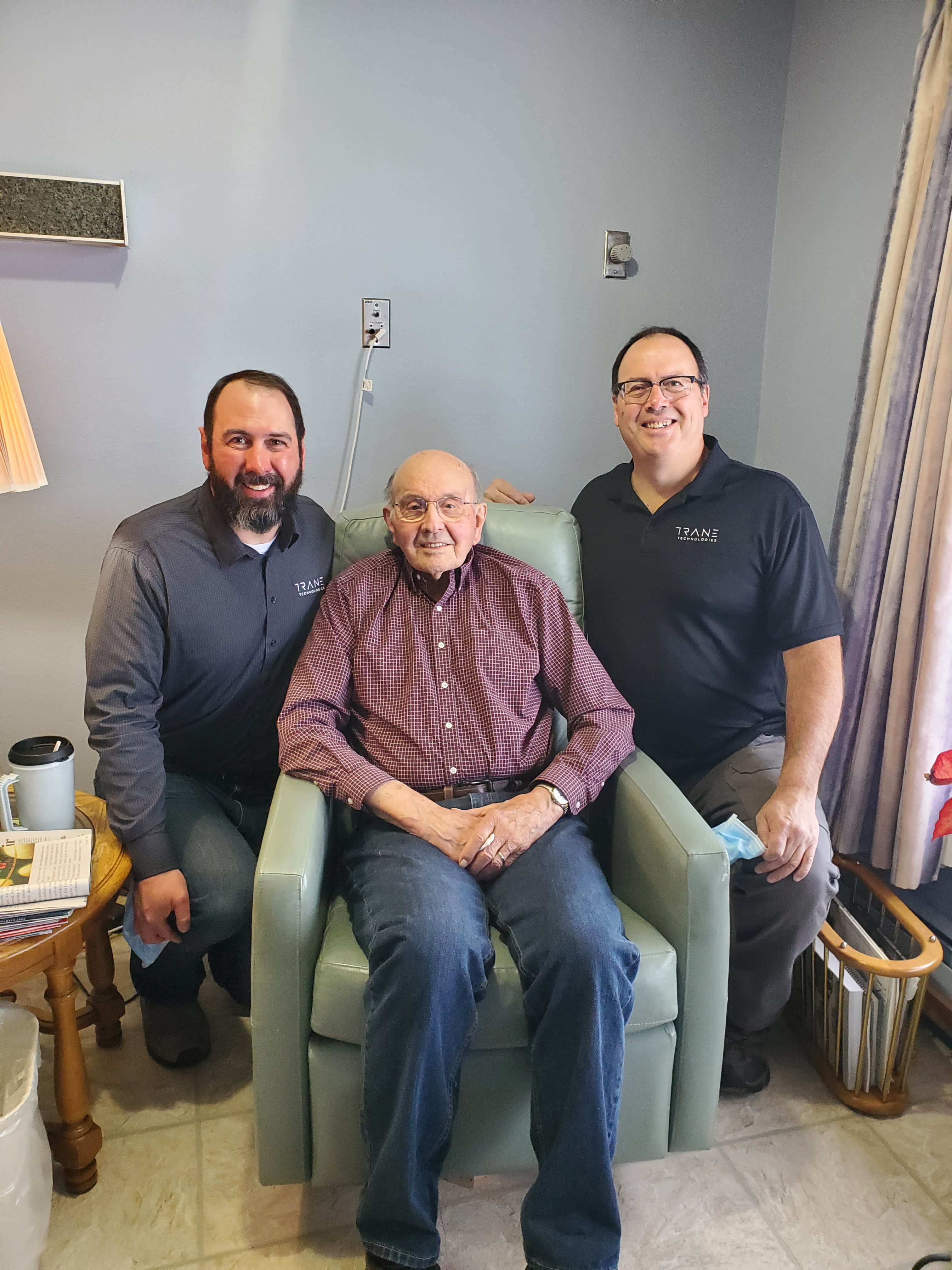 Brian's brother Greg Fiegen also became an engineer and retired from Trane in January 2022 after a 38-year career as a manufacturing engineer, just like their dad. Greg's son Joe Fiegen, product development engineer, looks back on those projects with his grandfather fondly.

"I spent a lot of time with Grandpa in his workshop," Joe said. "It wasn't about the finished product, but about the process of designing and building it."
Joe remembers helping Don design and build a tip-up for ice fishing; it raises a flag when a fish takes the bait. "It's a $15 item we could easily buy in a store, but Grandpa enjoyed designing and building it himself."
Don's inventions include a telescoping topper for a pickup truck bed and a rack system for the top of Greg's conversion van that makes loading a canoe easier—Greg still uses it 25 years later. Don also built an ice sailboat with ski runners that he test drove on Lake Onalaska in Wisconsin.
"He saw a problem and he went to work solving it," Joe added.
On becoming an engineer
Brian says if you're a Fiegen, you tend to become an engineer. (Don's third child, Brian and Greg's brother, Mark, was also an engineer and worked for 3M. There are several nurses and teachers in the family, too!) Brian's son Andrew Fiegen, laboratory engineer, remembers being surrounded by his grandfather, father and uncles at family gatherings—all engineers.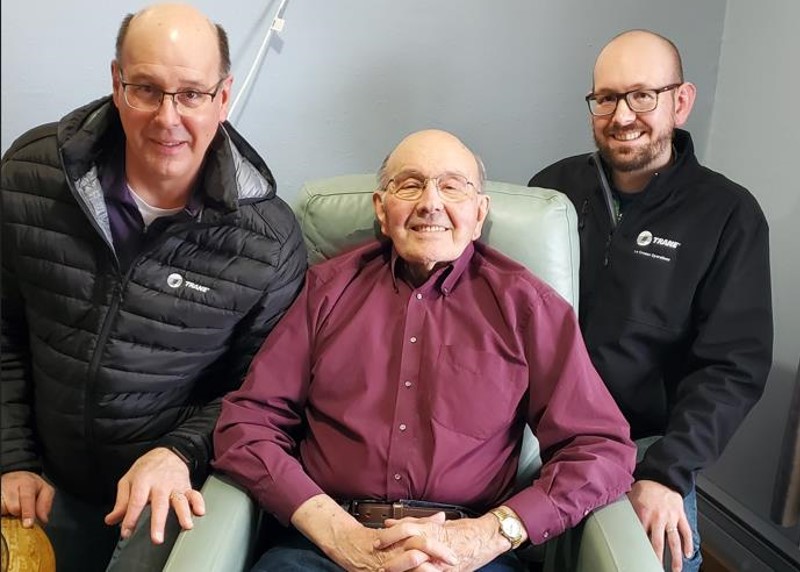 "When I was young, I thought men become engineers and that's just how it is," Andrew said. "And to some degree, this felt like the only option. Maybe it's genetics or just luck, but I excelled in math and science, too, and engineering was a natural fit for me. There wasn't anything else I wanted to do."

Joe had a similar experience and doesn't miss the significance of the outcome.
"There's a little pressure when you have that much momentum in engineering in the family," he said. "I enjoyed that time designing and building with Grandpa, and I didn't know what I would like better, so I went into engineering too.
"When you look around, all of our families are doing well as a result of our careers in engineering," Joe added. "It's been a great career choice. We all enjoy a nice work-life balance, earn a good living and serve in fulfilling roles. It touches on everything I want for me and my family."
Don paved the way
Brian recognizes that his father, Don, sacrificed a lot to be a non-traditional student—working and raising a family while completing his bachelor's degree.
"My dad was such a hard worker," Brian said. "My mom worked nights as a nurse and my dad worked days—they were a model of worth ethic. The work has paid off when you see how we've all made good lives as engineers and can take care of our families' needs."
"Grandpa set everything in motion—he changed everyone's lives downstream of him to create a legacy," Joe added. "We owe it all to Grandpa, and my grandmother, Marlene, for enabling him to pursue an education while raising a young family together. We had it easy because of them. Grandpa made sacrifices for his own life and family and for the generations that followed, enabling a more financially stable situation that allowed his kids and grandkids to get an education. I'm aspiring for that with my own kids.

"It all started with him working way harder than I've ever had to work. It just takes one person to make a positive impact on an entire family line. For our family, that was Grandpa Don. We all cherish our memories with him."