Past Problems
Teachers, students, and administrators alike had struggled with climate related issues in the building, even going as far as wearing jackets in the classroom. One teacher shared how she would use one window unit for cooling and the other for heating to balance out her classroom.
Another teacher at St. James explained her difficult experience with the old system, specifically window units. She recalls the loud unit sound "took the kids' attention away from what they were doing so they were unable to focus". This, in turn, caused distractions such as focusing attention on how hot or cold the classroom was as opposed to the material they were supposed to be teaching.
The goal was to upgrade from costly boilers and loud window units without having to undergo extensive renovations on the whole school to preserve its original character.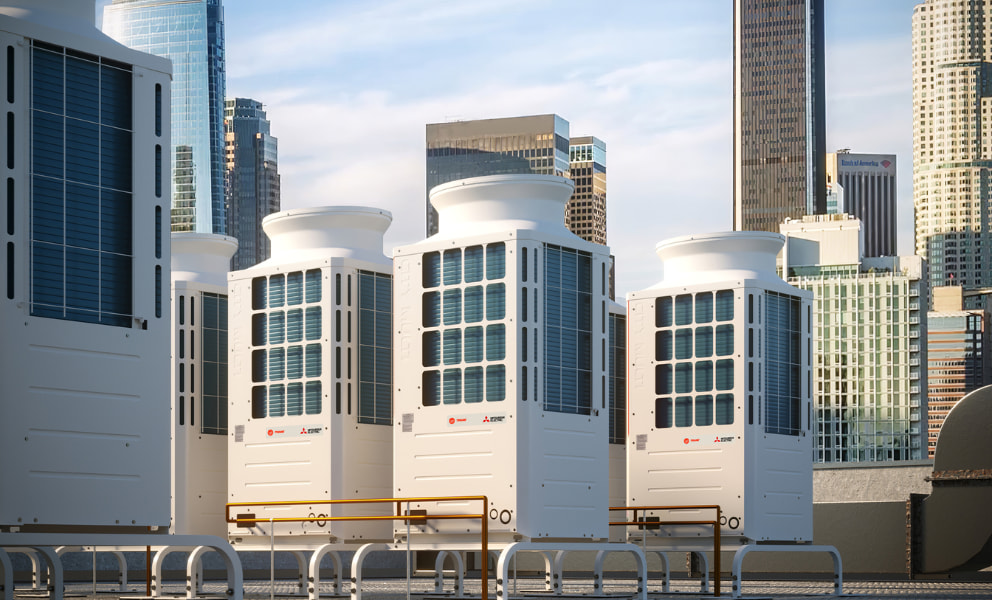 The Transition
When considering what type of system to install, it was important to maintain the school's historical character while converting to a more efficient system and helping to reduce the operating cost. In addition, the opportunity to give every teacher individual temperature control over their own classroom would be a big improvement.
Therefore, the school chose the Trane® / Mitsubishi Electric VRF system. This system can centrally heat and cool while requiring less renovations due to less piping and ductwork. It also allows for temperature control in each classroom, higher efficiency, and greater ease of use.
Results & Looking to the Future
After the installation, the school has experienced many benefits, not only for the building itself, but also for the entire school community. Without the need for boilers, the old boiler room was able to be converted into a fully functioning conference room. The new system operates efficiently and has even helped to reduce utility bills by one-third.
In addition, teachers can easily adjust the fan speed, direction, and temperature from their individual classrooms. As a result, students' test scores have increased over the past few years, according to Principal Alicia Vazquez. Without time being spent on trying to control the climate, teachers are able to get back to what matters to them: their students.
Watch the video below to get the complete story on this renovation and the impact it has had on the students, teachers, staff, and the whole St. James Catholic School community.