Here's what you missed at the 2019 AHR Expo
February 20, 2019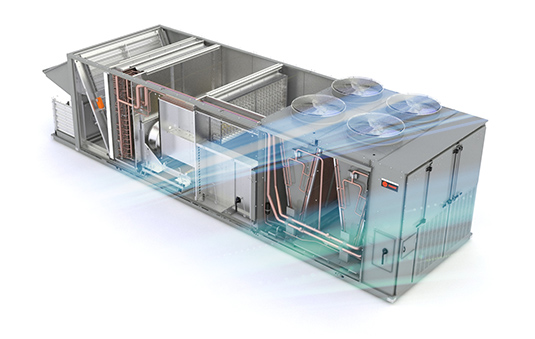 IntelliPak® with the Symbio™ 800 Controller
Launched in 2018, this next-generation unitary rooftop system is 17% lighter than other units on the market, making it easier to install and handle. In addition, its upgraded variable speed technology allows Trane to offer a unit at each tonnage and comes with remote monitoring. Other benefits include:
Field programmable: Symbio is the industry's first application-specific and field-programmable controller. Customers now have more flexibility and customizable sequences of operations.
Integration : Automation system integration now meets the industry standard to enable a more common process and is more flexible with new communication protocol options.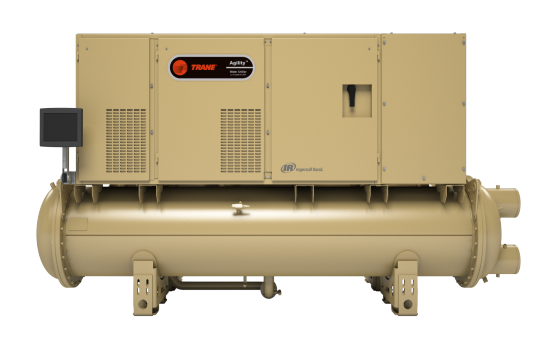 Agility™ Centrifugal Chillers
Also launched in 2018, Trane® Agility™ magnetic-bearing chillers were designed to retrofit chillers installed in hard-to-reach spaces. They can fit through standard double doors without disassembly and save users approximately 9 percent in utility expenses. Other benefits include:
Small footprint: Uses magnetic bearings to achieve smaller chiller footprints and industry-leading efficiency levels.
Sustainable: When the chillers are selected with next‐generation, low global warming potential (GWP) refrigerant R-513A, customers receive 55 percent lower GWP than with R-134a.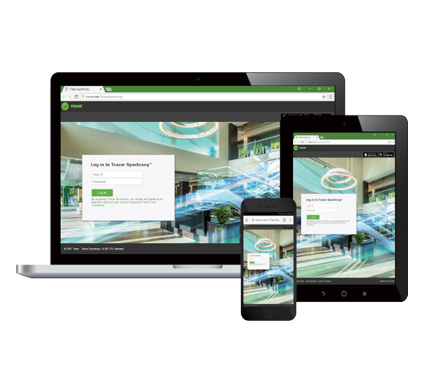 Building and Energy Management Systems
We also showcased our latest systems offerings designed to increase user experience when tracking, viewing and analyzing data. Each solution has remote access, customizable usage levels and more advanced tracking capabilities. These systems were:
Trane Connect™: Trane Connect uses BACnet from enterprise to device level. It exposes all points consistently so users can access data analytics and building management information from only one system.
Tracer® Building Controls: This technology platform supports  next-generation control services that help create high-performance buildings.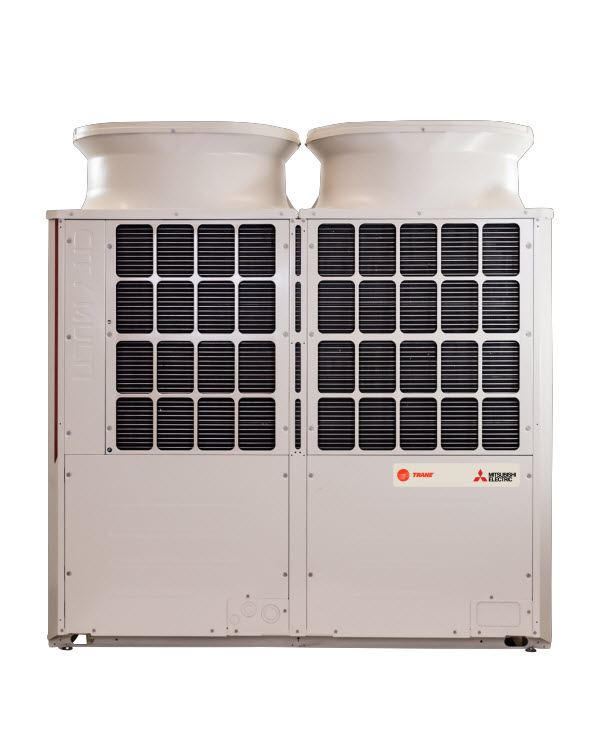 Variable Refrigerant Flow
In our Joint Venture with Mitsubishi Electric, we have a new offering of variable refrigerant flow (VRF) heating and air conditioning. These highly efficient and flexible systems simultaneously cool or heat different zones throughout a building with minimal to no ductwork. Other benefits include:
Retrofit compatible: Creates a hybrid system that uses the existing building's air handling equipment to reduce costs and provide VRF technology benefits.
Comfortable environment: Designed with centrally located condensers to reduce noise and achieve precise comfort conditions while connected to a building's existing water loop.
In addition, we also featured: