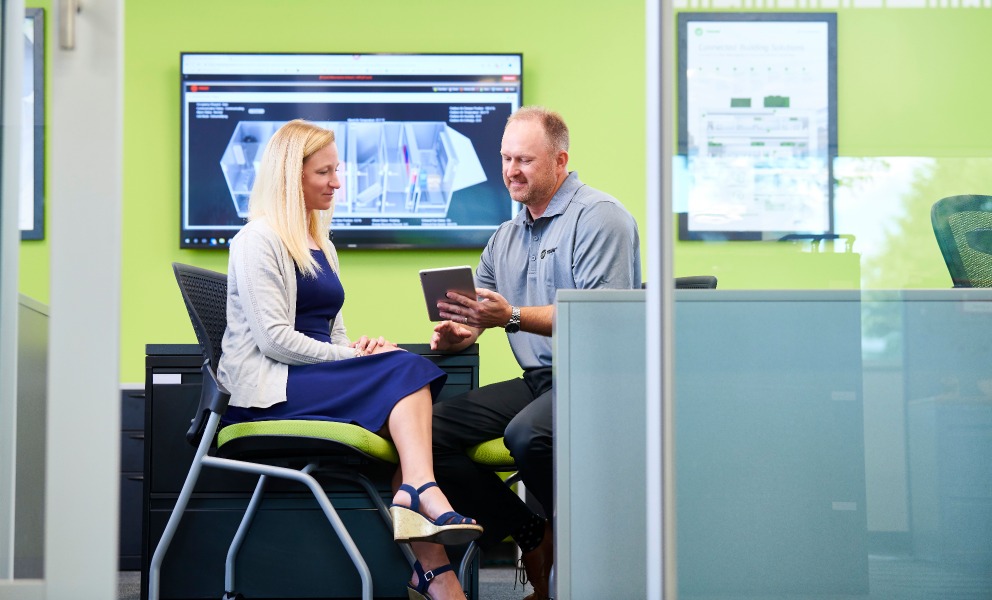 The contingency process begins by reviewing the different functional areas of your facility, their dependence on

HVAC and power equipment, and the various impacts a loss could present. By understanding the importance of these items to your operations and quantifying their financial impact, we can determine the areas that need to be considered.
Step 2 – Facility Risk Assessment   
We identify the potential causes—even unobvious ones—for an interruption and rank them based on the consequential severity, cost impact, probability of occurrence, and system downtime.
Step 3 – Equipment Identification
Your dedicated Trane Rental Specialist works with you to document all equipment in your HVAC and power systems, including their operating conditions. This process often uncovers system weaknesses that need to be addressed prior to implementation of the emergency plan.
Step 4 – Prioritization
We evaluate your most critical facility loads and process needs for essential operations, prioritizing those with the highest financial implications. We can discuss water pressure, load prioritization and/or load shedding to reduce the amount of capacity required. For example, for a short time you may be able to operate with higher air temperatures in certain areas and shut others down.
Step 5 – System Connection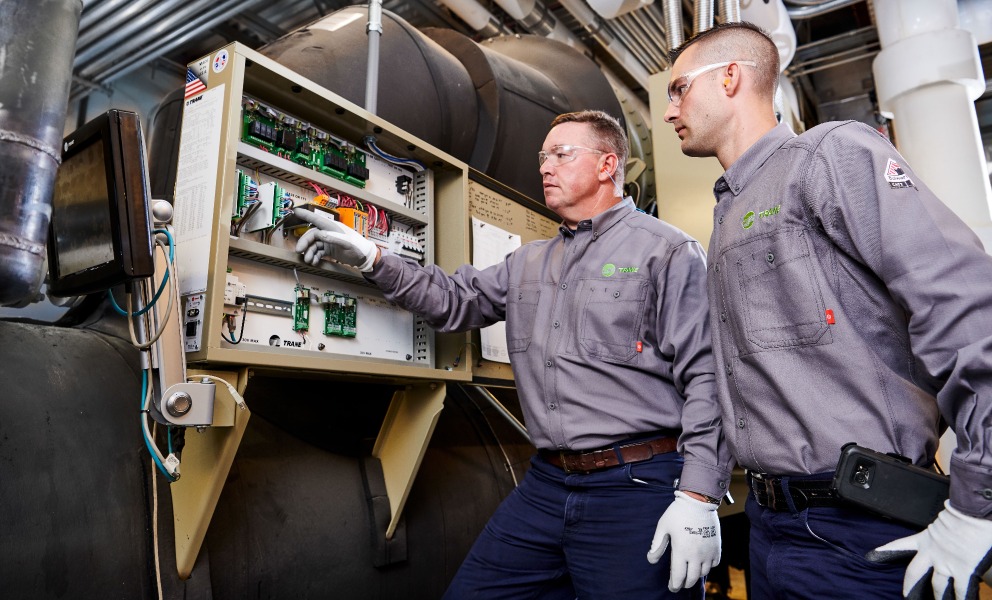 Meticulously observing how and where connections are made helps to save time and money in an emergency. Care is taken to choose locations that are easily accessible and require the least amount of temporary installation material to keep additional costs to a minimum. Any potential support services (e.g., forklifts, mechanical contractors, pipe fitters) that will need to be enlisted are also identified.
Step 6 – Power Availability
The need to document the available voltage(s) and amperage is vital because a transformer or generator may be required. Even if your power has not been affected, some temporary units like a chiller rental or supplemental HVAC unit may require more power than the existing units.
Step 7 – Electrical Connection
Whether existing electrical service is adequate or new electrical service will be installed, we establish the location of the temporary electrical connection(s) and how they will be made.
Step 8 – Temporary Equipment Location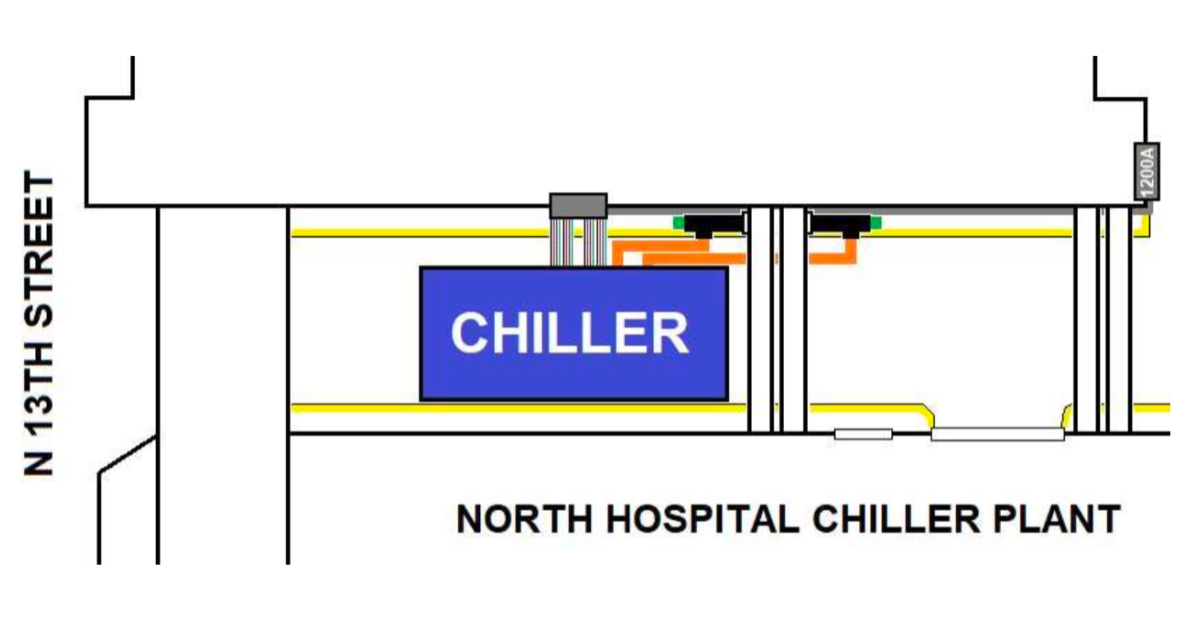 Equipment location is important for determining precisely how much electrical cable, chilled water hose, and/or flex duct will be required. We also consider the safety of the public and personnel, security, ease of placement, equipment clearances, structural loads, ground firmness and level, noise, generator emissions, public visibility, auto and pedestrian traffic, permits, and many other things to minimize the impact on normal operations.
Step 9 – Plan Creation
Your Trane Account Manager will provide your organization with a written plan proposal. Included are the recommended temporary equipment solutions, the total investment required, and detailed roles and responsibilities for internal and external resources and responsibilities. The core of this plan can often be produced within hours of the on-site visit.
Step 10 – Implement and Review
To expedite the ordering and delivery of a temporary HVAC/power system in an emergency, it is important to make sure that all documents, such as purchase orders and rental agreements, are completed, and all recommended building modifications (e.g., adding access valves for large pipes, breaker panels, wiring, bypass valves) are made. Once we provide operational training, we recommend that the plan be reviewed by all key personnel at least annually or whenever relevant facility changes are made.
Trane's portable HVAC equipment can keep buildings comfortable and critical processes operational during sudden equipment failure. Using a consultive approach, our efforts will result in a comprehensive solution that can be rapidly deployed should an emergency arise. Explore our rental solutions products here.
Connect with your local Trane Rental Services Expert Today
We'll meet you where you are and get your emergency preparedness where it needs to be
Benefits of a Trane Rental HVAC Contingency Plan:
It shortens the time to acquire, install and activate temporary HVAC and power systems. Having permit and paperwork completed in advance further reduces delivery time and increases operational up time.
It ensures that all involved are aware of their roles and trained in the processes and actions needed to deal with the emergency.
It helps to lower the total cost of the temporary solutions because any necessary building modifications can be scheduled instead of being performed under stressful emergency conditions.
It helps to reduce startup delays caused by oversights or problems resulting from hastily improvised designs.
It helps to improve a facility's operations by identifying and reducing any weaknesses in the primary system.