Monterrey Tec Hailed as Leader in Energy Efficiency as Part of Worldwide Earth Day Celebrations
April 22, 2010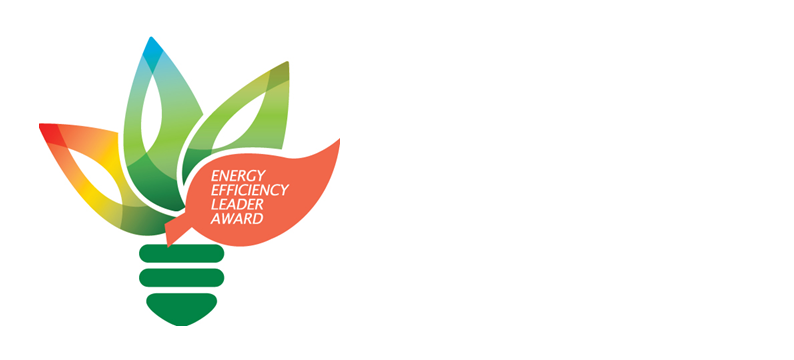 -- Hosting an Education Panel at the University –
-- Touring and Celebrating Green Operations in the Hussmann Monterrey Facility --
-- Announcing New Center for Energy Efficiency and Sustainability --
Monterrey, Mexico, April 22, 2010 – Mexico's Monterrey Tec is turning education into realization this Earth Day, offering courses in sustainable development and being the first organization in Mexico to receive the prestigious Trane Energy Efficiency Leader Award in Education.
Beginning at 12:30 p.m., leaders from Monterrey Tec and the building and energy industries will gather at the university to celebrate its achievements in environmental sustainability and participate in a panel discussion about innovations in green building that will fuel Mexico's continued leadership.
Following the events at the university, leaders will attend a tour of the Ingersoll Rand operations in Monterrey. The facility manufactures refrigerated display cases for retailers under the Hussmann brand. Guests will learn about the employee and environmental contributions, and the energy efficient products made by Hussmann.
The Monterrey events are part of a series of Earth Day events in recognition of the new Center for Energy Efficiency and Sustainability at Ingersoll Rand (CEES) (www.cees.ingersollrand.com). Ingersoll-Rand plc (NYSE: IR) is a leading, global diversified industrial company dedicated to creating safe, comfortable and efficient environments.
The CEES is a dedicated global group of leaders focused on advocating and bringing to market energy efficient innovation and technologies for commercial buildings and transport, homes and select industrial applications. It also will apply sustainable principles within its businesses for its customers and within the communities it serves.
"This event represents the many ways that the company delivers on its mission of creating safe, comfortable and efficient environments," said W. Scott Tew, executive director of the CEES. "It also is an opportunity to illustrate the types of outcomes the CEES promises to offer to employees, customers, communities and markets in the months and years to come."
Monterrey Tec Receives Trane Energy Efficiency Leader in Education Award
Trane, a business of Ingersoll Rand – and world leader in creating and sustaining safe, comfortable and energy efficient environments – will present the award to Monterrey Tec.
The award is in recognition of its recent infrastructure improvements which have significantly reduced annual energy consumption. As a result of the improvements, Monterrey Tec has created a more comfortable teaching and learning environment while also reducing energy consumption by 13 to 15 percent per year.
"We are very pleased to offer demonstrable results that illustrate our campus-wide focus on increased sustainability, from the curriculum to the actual buildings in which our courses are taught," said Raul de Santiago, facilities director, Monterrey Tec. "We believe that it is through example that we most effectively teach our students about environmental stewardship."
The Energy Efficiency Leader award that Trane will be presenting to Monterrey Tec represents an ongoing commitment to showcase best practices in sustainability by Ingersoll Rand. The award recognizes the importance of the college's focus on environmental stewardship and on optimizing teaching and learning environments.
"We are proud to recognize Monterrey Tec, the Monterrey community and our employees for their commitment to the environment and sustainable energy usage," said Jaime Jimenez, Ingersoll Rand in Mexico general director.  "Together we are setting the gold standard for what institutions and employees can achieve when they work together to improve the community in which they operate and live."
The event schedule includes:
12:30 p.m. Green Building Panel Discussion
The celebration begins with a panel discussion about green building innovations for business and the environment. It will be held in the Aulas 6, 4th room located in Monterrey Tec Campus located at Av. Eugeino Garza Sada 2501 Sur, Col. Tecnologico.
The panel includes:
Odon de Buen – prominent Mexican engineer and director of the Energy, Technology and Education Association
James Mayeaux – director of the School of Architecture, Art and Design
Francisco Jose Lozano Garcia – director of Monterrey Tec's Sustainable Campus Program
1:15 p.m.: Presentation of the Trane Energy Efficiency Leader in Education Award
Following the panel discussion, Trane will present Monterrey Tec with the Energy Efficiency Leader in Education Award. The college is the first organization in Mexico to receive this award.
2:30 – 4 p.m.: Hussmann Operation Celebrates Green Achievements
Employees and guests of Hussmann, a business of Ingersoll Rand and a leader in providing display cases, refrigeration systems, installation and service to food retailers around the world, will celebrate its environmental sustainability.
Events will be held at the Monterrey Hussmann plant located at Carretera Mexico-Laredo Km.1009, Cienega de Flores, Nuevo León 65550.
Guests will tour the Hussmann facility to see its energy efficient operations and learn about the full line of energy efficient Hussmann products made in Monterrey and in other Hussmann plants.
Following the tour, there will be a presentation on the operations' environmental successes, recognition of environmental teams and employee commitment, and the announcement of the launch of the CEES.
 "As an organization committed to energy efficiency and sustainability, Ingersoll Rand celebrates companies, communities and individuals who work to preserve our environment," said William Sekkel, president of Ingersoll Rand's Climate Solutions sector in Latin America. "Monterrey Tec has made environmental responsibility a way of doing business, which really is an investment in the future of its employees, students and their community."
The CEES Established to Help Make Every Day "Earth Day"
The CEES was created by Ingersoll Rand to increase the pace of environmentally sustainable innovation and to create a roadmap for businesses and organizations worldwide to incorporate energy efficiency and environmentally focused processes into their daily operations.
Through collaboration, CEES will partner with government and non-government organizations, universities, and technology and industry leaders through research, scholarships, seminars and other forums offering education in the areas of energy efficiency and sustainability.
In the coming months, CEES will announce a series of experts, partners and projects focused on environmental sustainability. The company also will continue its efforts in product innovation, operations and employee programs as well as community engagement and education initiatives.