Twin Cities Become Even More Environmentally Sustainable on Earth Day
April 22, 2010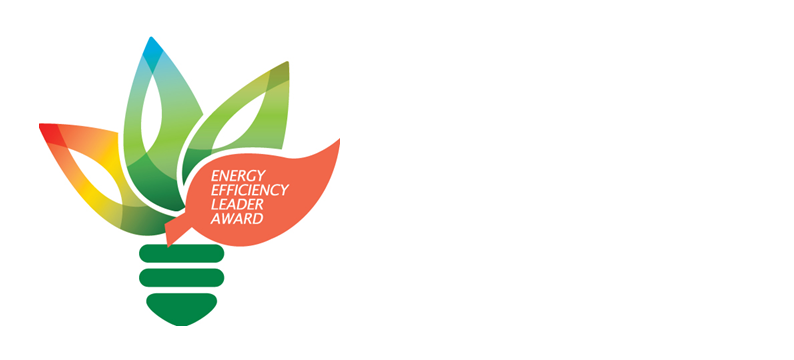 -- Announcing New Center for Energy Efficiency and Sustainability --
-- Celebrating LEED Gold Certification in St. Paul --
-- Recognizing Macalester College with Energy Efficiency Leader in Education Award --
-- Auditing for Energy Use in Buildings with the Girl Scouts --
-- Discussing Energy Efficiency with a Panel of Industry Leaders --


St. Paul, Minn., April 22, 2010 – Creating a more sustainable community is a top priority for leaders in the Twin Cities. In fact, community leaders believe that quality of life is linked to the health and well-being of the environment[1].
That is why Ingersoll-Rand plc (NYSE:IR) – a leading, global diversified industrial company dedicated to creating safe, comfortable and efficient environments – is taking its own commitment to an environmentally responsible Twin Cities to the next level.
Today, the company is honoring organizations in the Twin Cities that are leading the way in environmental sustainability by hosting a series of celebratory, recognition, education and community events.
Events begin at 8 a.m. and run throughout the day, and include an awards ceremony honoring Macalester College; a recognition event for Trane in St. Paul for its Leadership in Energy and Environmental Design (LEED) gold certification from the U.S. Green Building Council; an energy efficiency panel discussion and plant tour of Trane; and energy audits with local Girl Scouts.
Leading the way in environmental sustainability also is a focus of the new Center for Energy Efficiency and Sustainability at Ingersoll Rand (CEES) being announced today by Ingersoll Rand.
The CEES is a dedicated global group of leaders focused on advocating and bringing to market energy efficient innovation and technologies for commercial buildings and transport, homes and select industrial applications. It also will apply sustainable principles within its businesses for its customers and within the communities it serves.
"These events represent the many ways that the company delivers on its mission of creating safe, comfortable and efficient environments," said W. Scott Tew, executive director of the CEES. "It also is an opportunity to illustrate the types of outcomes the CEES promises to offer to employees, customers, communities and markets in the months and years to come."

Twin Cities Events
Today's events begin at 8 a.m. at Macalester College located at 1600 Grand Avenue. They include:
Macalester College Site Tour (media only) – 8 – 9:30 a.m.
A guided site tour for media only at Macalester College will begin at Markim Hall. Media will have the opportunity to learn about the efficiency upgrades made on campus including a new chilled water system plant, an Eco House, on-campus green living experience, and the LEED Platinum-certified Markim Hall.
Last fall, Macalester College became the first higher education facility in Minnesota, and one of the first nationwide, to receive LEED platinum certification, the highest certification level, for one of its buildings.
Markim Hall, which opened in July 2009, is a $7.5 million, 17,000-square-foot facility housing the college's Institute for Global Citizenship. Energy simulation models predict that Markim Hall will use nearly 80 percent less energy than a standard building in an equivalent climate.
"Although buildings consume as much as 40 percent of the world's energy, at Macalester College we expect more out of our infrastructure systems," said Suzanne Savanick Hansen, Ph.D., sustainability manager, Macalester College. "We're pleased that Markim Hall and other campus buildings demonstrate the environmental stewardship to which we are so strongly committed."
Events continue at the St. Paul Trane facility located at 4833 White Bear Parkway in St. Paul. They include:
Macalester College Energy Efficiency Award, St. Paul Trane LEED Gold Certification and Center for Energy Efficiency and Sustainability Announcement – 10:15 – 11 a.m.
Leaders from Trane, a business of Ingersoll Rand – and world leader in creating and sustaining safe, comfortable and energy efficient environments – will honor Macalester College for its achievements in sustainability with the Trane Energy Efficiency Award. The Trane facility also will be awarded with LEED Gold certification by a representative from the U.S. Green Building Council (USGBC). In addition, the awards ceremony will include the announcement of the new global Center for Energy Efficiency and Sustainability (CEES) by Ingersoll Rand.
Forum on "Building Energy Efficiency and Sustainability for Today and Tomorrow" – 11 a.m. – noon
CEES Executive Director, Scott Tew will moderate a panel discussion on "Building Energy Efficiency and Sustainability for Today and Tomorrow." The following industry leaders will address current and future environmentally responsible building opportunities:
Sheri Brezinka, executive director, USGBC Minnesota
Suzanne Savanick Hansen – sustainability manager, Macalester College
Larry Vertal – executive director, The Green Grid
Mark Weldy, integrated systems leader, Ingersoll Rand
Guided Tour of the St. Paul Trane Facility – Noon – 2 p.m.
Trane leaders will take guests on a guided tour of the St. Paul facility. Tour highlights include: highly automated manufacturing processes and product tests; industry leading air handlers and ventilation systems; and the Trane Solutions Center, demonstrating how Trane systems use energy efficiently, enhance emergency preparedness, reduce operational costs and minimize environmental impact.
"As an organization committed to energy efficiency and sustainability, Ingersoll Rand celebrates organizations, communities and individuals who work to preserve our environment," said Dave Regnery, president of the Hussmann, Thermo King and Trane businesses in North America. "St. Paul, through its academic, business and community organizations, is making environmental responsibility a way of life, which benefits its citizens now and for generations to come."
Following the plant tour, the celebration moves to the Laura Jeffrey Academy located at 1550 Summit Avenue, St. Paul.
St. Paul Girl Scouts to Conduct Energy Audits – 4 – 7 p.m.
Employees from Thermo King – a business of Ingersoll Rand and leading manufacturer of transport temperature control systems – and Trane will work with local Girl Scouts to conduct energy audits and other experiments to demonstrate energy efficiency at the Laura Jeffrey Academy, a charter school for girls. The event is part of an ongoing relationship Ingersoll Rand has with the Girl Scouts to promote energy efficiency as well as math and engineering careers to young women.
The CEES Established to Help Make Every Day "Earth Day"
The CEES was created by Ingersoll Rand to increase the pace of environmentally sustainable innovation and to create a roadmap for businesses and organizations worldwide to incorporate energy efficiency and environmentally focused processes into their daily operations.
Through collaboration, CEES will partner with government and non-government organizations, universities, and technology and industry leaders through research, scholarships, seminars and other forums offering education in the areas of energy efficiency and sustainability.
In the coming months, CEES will announce a series of experts, partners and projects focused on environmental sustainability. The company also will continue its efforts in product innovation, operations and employee programs as well as community engagement and education initiatives.
[1] Sustainable Minneapolis