Trane "Acceleration Now" Tour Arrives in King of Prussia, Pa.
May 13, 2014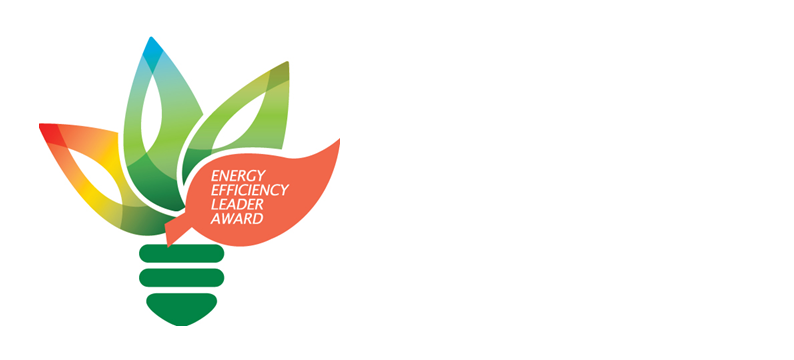 WHAT:
The Trane® "Acceleration Now" tour will be in King of Prussia, Pa., on May 15 and 16.  Trane, a leading global provider of indoor comfort solutions and services and a brand of Ingersoll Rand, is hitting the road in 2014 to bring its commercial heating, ventilation and air conditioning (HVAC) solutions to its customers across North America.
During the Trane "Acceleration Now" tour, two semi-trucks carrying the newest equipment, controls and interactive displays will visit 70 communities in 39 weeks.
WHO:
Media are invited to attend the Trane "Acceleration Now" Tour to learn more about how the right energy conservation measures can help organizations and businesses increase their energy and operational efficiency and the benefits they can gain as a result. These results can include improved academic performance in schools, optimized healing in healthcare environments and higher productivity and better health for employees in commercial buildings.
HVAC product managers, industry experts and Trane leadership team members will be available to discuss the "Acceleration Now" tour, as well as the solutions launched over the past two years and the benefits they provide to the industry.
At the event, Trane also will present Liberty Property Trust with the Trane Energy Efficiency Leader Award which recognizes the company's commitment to energy and operational efficiency and sustainability.
WHEN:
Media can visit the tour on Thursday, May 15, from 8 a.m. to 6 p.m. and Friday, May 16, from 8 a.m. to noon. Trane will present the Energy Efficiency Leader Award to Liberty Property Trust at 9:30 a.m. on Friday, May 16.
WHERE:
Tozour Trane, 3606 Horizon Drive, King of Prussia, PA 19406
HOW:
Customers can learn about these new technologies and innovations at the tour:
EarthWise™ Systems
Trane Energy Services
Tracer™ Products and Services
Controls
Air Handlers
Trane Rental Services
Trane Parts and Supply
Chillers
Rooftop Systems
VAV Systems
Advantage VRF™ Systems
Outdoor Air Systems
These energy-efficient products provide reliable, cost-effective solutions for commercial real estate, data centers and restaurants, as well as education, healthcare, hospitality, manufacturing and retail facilities.  Visit trane.com/areyouready to learn more about the "Acceleration Now" tour coming to King of Prussia, Pa.
Liberty Property Trust upgrades cut energy consumption by more than 15 percent
The leadership team at Liberty Property Trust, an $8 billion real estate investment firm headquartered in Malvern, Pa., has been committed to energy reduction, operational efficiency, and sustainable design and development for their southeast Pennsylvania real estate portfolio. Since 2008, they have reduced the energy consumption of their portfolio by more than 15 percent. Leaders expect recent HVAC upgrades, completed in 2013, to save Liberty an additional $185,420 in annual energy savings.
Twenty-eight of the 43 buildings owned by Liberty have earned the U.S. Environmental Protection Agency's (EPA) ENERGY STAR certification since 2008. ENERGY STAR certification signifies that the building performs in the top 25 percent of similar facilities nationwide for energy efficiency and meets strict energy efficiency performance levels set by the EPA. Commercial buildings that earn EPA's ENERGY STAR certification use an average of 35 percent less energy than typical buildings and also release 35 percent less carbon dioxide into the atmosphere. 
In recognition of Liberty's commitment to energy and operational efficiency and sustainability, Tozour Trane is presenting the company with the "Energy Efficiency Leader Award." Frank Rhea, vice president of services and contracting for Tozour Trane, will present the award to Tony Bamonte, vice president, property management forLiberty.
"Liberty Property Trust recognizes that every business decision has a potential impact on our environment," said Tony Bamonte, vice president, property management for Liberty. "We continually strive to create work environments that limit resource consumption and believe that the upgrades made to our buildings will improve building performance and promote health and productivity."
As part of Liberty's overall commitment to sustainability, the company embarked on an initiative to replace aging systems simultaneously instead of using a piecemeal approach. This effort included replacing outdated systems with newer, high efficiency solutions that provide more comfort, use less energy and require fewer service calls. Liberty's unique bundling purchase approach saved an additional $300,000 on equipment and install costs.
This bundled approach project was completed in 2013 and included various types of rooftop system replacements and control upgrades. Building controls are currently being installed and upgraded in other facilities to deliver additional energy savings.  
The Tozour Trane customized service approach is being utilized to enhance operational savings, comfort and extend HVAC system life at several of Liberty's high profile facilities.