Project Highlights
Location: New Mexico
Industry: Higher Education
Services Used: Energy Analysis & Monitoring,
Climate: Dry & Hot
Topic: Efficiency, Cost-Saving,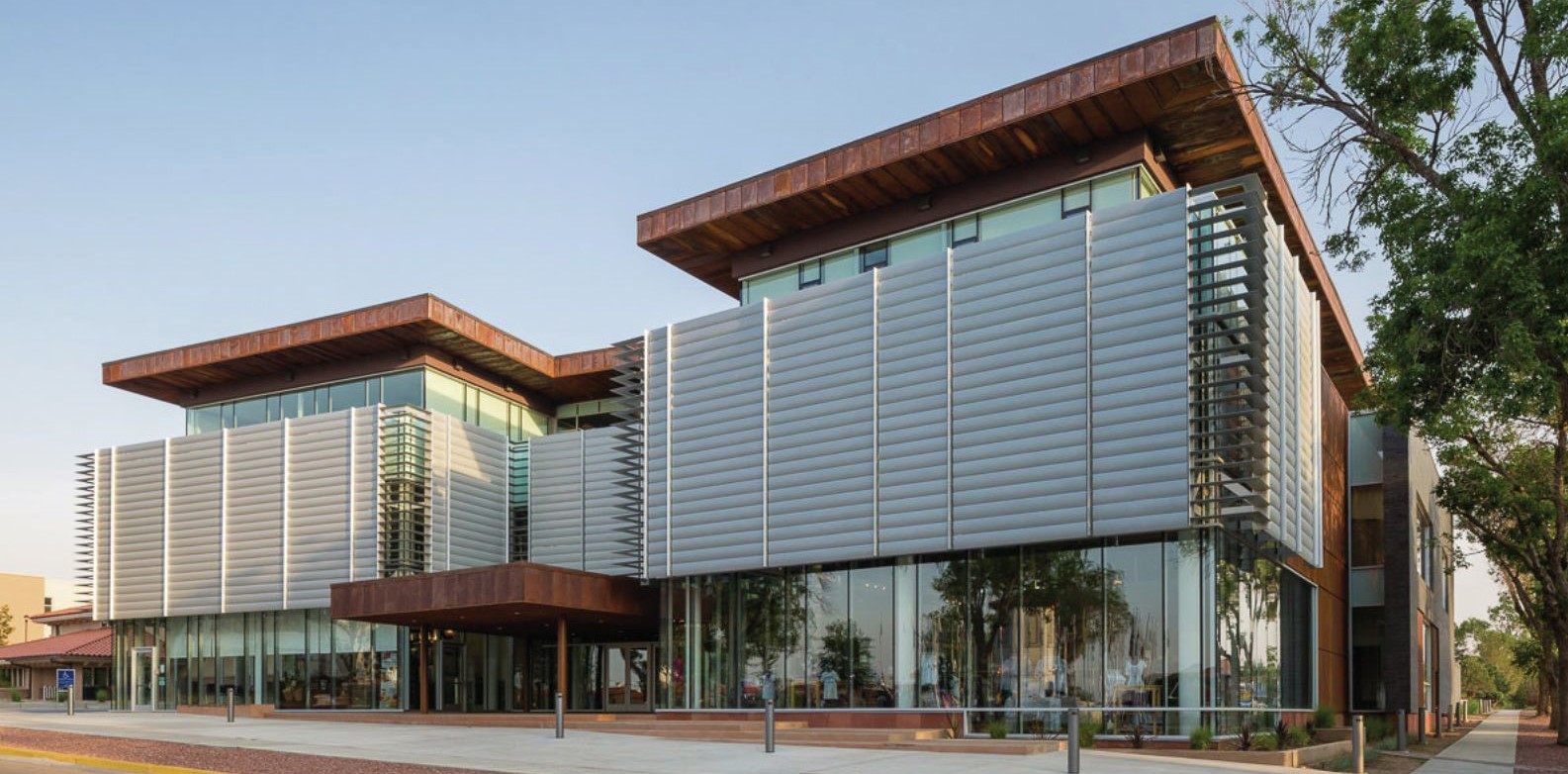 Challenge
The three-story 70,000 sq ft Student Union Building at New Mexico Highlands University was experiencing excessively high electrical costs that continued to rise year over year. A complex HVAC system that was not operating efficiently, along with continually rising electricity rates, were the cause of an alarming increase in cost per square foot at the facility.
"We looked at what we were paying in electrical costs, evaluated our overall comfort, and did some work to investigate the issues," said Sylvia Baca, facilities director, New Mexico Highlands University. "We realized that although we were using advanced ground-source technologies to heat and cool the building, we were not optimizing our systems."
Solution
Based on a long-standing relationship with Trane, the mechanical services and building automation system provider on campus, New Mexico Highlands University contacted the company for assistance in reducing its electrical costs. After evaluating the university's challenges, Trane proposed utilizing Building Performance, an energy management service from the Trane Intelligent Services portfolio, to identify possible opportunities for improvement.
Assessing the opportunities and ROI
Trane completed an initial assessment of the Student Union Building. Taking a holistic approach, Trane building professionals analyzed utility bills and used their expertise, along with Building Performance, to assess potential improvements. The energy services team provided the university with a consultation report that summarized their findings from the assessment, documenting building system performance and providing targeted recommendations to help reduce the university's energy costs. Working together with the New Mexico Highlands University facilities team, Trane defined a project that would meet the university's objectives and hurdle rate requirements.
"We took a close look at Trane Building Performance, met with a lot of people, and got input from our VP of Finance," said Baca. "As we worked through the details together, we realized that we could achieve our targeted ROI (return on investment) for the optimization of our facility in a relatively short time."
Obtaining data-driven insights
Trane moved forward to fully implement Building Performance, using innovative technology and industry expertise to analyze data and equipment behavior in the context of the overall system. With the project fulfilled remotely from Ohio, there was no interruption of building operations or comfort. Trane Building Performance reports provided the university with data-driven insights to help make informed decisions to keep the Student Union Building running optimally. Recommended actions, targeted to meet budget and business goals, were designed to reduce operational costs and energy consumption, optimize building performance, and focus on impactful improvements.
Reducing energy, extending equipment life
Retro commissioning was completed on the university's complex geothermal system. Pumps, modes, air handlers, and VAV boxes were optimized, and the building's six year old Trane® Tracer® SC building automation system was brought back to its original condition. "We looked at our small and large function areas," said Baca. "We put our large ballroom on a schedule. It would turn down the cooling when it wasn't in use and turn it back on at certain times to cool the room for an upcoming function. We put in sensors to identify usage and times, reconfigured things, and installed a few other pieces of equipment. We were able to reduce the wear and tear on our equipment and keep the function areas comfortable."
Building an ongoing partnership for continuous improvement
Each month, a Trane engineer dials-in to conduct a remote digital inspection of the building, and performs continuous commissioning on equipment as needed. During quarterly Building Performance consultations, Trane building professionals meet with the university facilities team to review reports that identify building inefficiencies and discuss recommended actions for improvement. Ongoing reporting allows the university to fix deficient systems to keep the building running optimally, and track energy and operational savings from improved efficiencies. Professional Trane service technicians also perform regular maintenance and service to ensure peak equipment performance.
Results
Implementation of Trane Intelligent Services Building Performance has enable the university to reduce energy consumption and demand, resulting in reduced electrical energy spend. Building comfort has been improved and the life expectancy of equipment has been increased. A 16 percent reduction in electrical costs has resulted in a saving of $86,000 to date, which is expected to continue to grow substantially. Electrical demand has decreased 14 percent, and electrical consumption has decreased 19 percent. In addition, the building has not gone above its 500kW threshold limit, and as a result, the electric utility company modified the building's tariff rate structure, allowing the university to avoid paying penalties. The project reached 100 percent ROI in 16 months. Based on success of the initial project, the University is expanding Building Performance into other campus buildings.
"We are continuing to work with Building Performance, trying to do the same thing at our science building, looking at electricity use and our peak times to see if we can get our rates adjusted," said Baca. "Building Performance shows our engineering deficiencies and will help with our future decisions when the time comes to upgrade and possibly redesign our systems."