Project Highlights
Location: Ohio
Industry: Community Spaces
Products Used: Air Handling, Controls, Split Systems,
Climate: Humid & Cold
Topic: Efficiency, Optimal Comfort,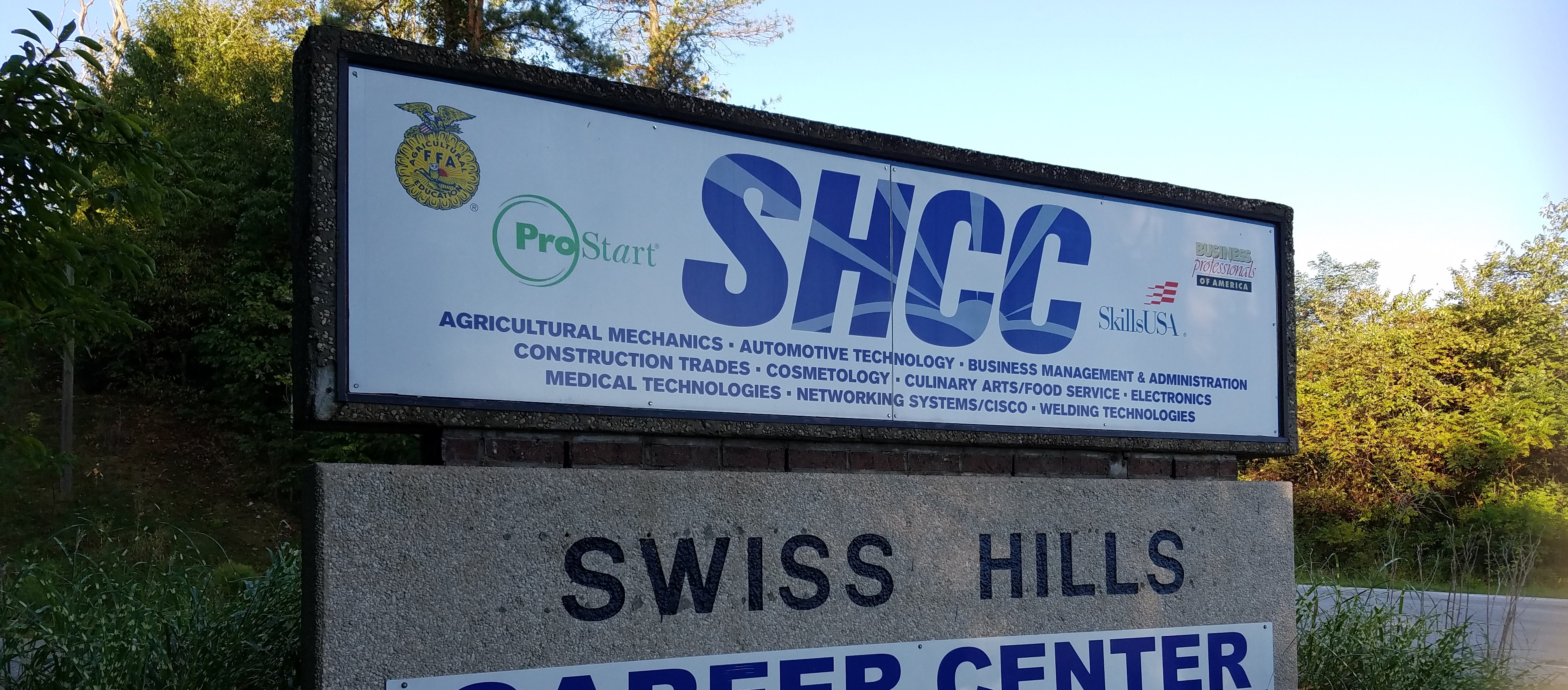 Challenge
With an aging infrastructure and mechanical systems reaching the end of their useful life, Swiss Hills Career Center was experiencing comfort issues. Facility managers and administrators were frustrated, as they were unable to control temperatures in one wing of the building that always remained cold. In addition, operating and utility costs were high and continuing to rise.
Solution
Based on a long, successful business relationship, Swiss Hills Career Center contacted Trane to discuss their challenges. Trane listened to the school's needs and completed numerous walk-throughs with the facility team and building administrators to survey issues and identify potential upgrades, before proposing a comprehensive solution to answer the school's challenges.
"We worked well with Trane," said Clutter. "We had a layout of improvements we wanted to implement. Trane understood what we wanted and identified other upgrades that would help us meet our objectives."
Streamlining the procurement process
In order to complete upgrades prior to the start of the new school year, Swiss Hills Career Center employed cooperative purchasing to expedite the procurement process. Cooperative procurement allows an entity to leverage pricing to keep a project on budget. All contracts are competitively bid, evaluated, and awarded to vendors that have been carefully selected based on quality, proven performance, customer satisfaction and pricing. The procurement method allowed facilities managers to save time and choose Trane, a preapproved network vendor, and trusted subcontractors, for the project.
Improving comfort and efficiency
Three Trane® Voyager™ rooftop units, with direct expansion and custom modifications for modulating heat and propane, were installed to replace the aging chilled water system. The Voyager units offer a lower cost of ownership with high-efficiency and low maintenance requirements. Placing the HVAC units on the roof rather than inside the equipment room opened up tight spaces in the building, which can now be used for storage.
Performance Climate Changer® air handlers offer quiet, reliable performance to ensure indoor air quality with one for the cafeteria, one for the kitchen, and five for the lab areas. Forty variable-airvolume boxes with reheat replaced constant volume units in classroom areas. The units offer energy saving features, such as night setback, occupied/unoccupied controls and demand controlled ventilation to help keep energy use down. The school's existing electric and propane boilers were replaced with high-efficiency propane boilers to improve efficiency. Pumps were also replaced, along with the installation of variable frequency drives.
"Before, our HVAC was either on or off, hot or cold," said Clutter. "Now our teachers and students are much more satisfied with the comfort in their classrooms."
Reducing energy consumption
T12 lighting fixtures were replaced with LED lighting throughout the building. The ceiling grid system was reconstructed with standard 2 x 4 tiles to accommodate the new fixtures. Leaking windows and glazing on entry doors were upgraded to reduce leaking. "We tightened up our building envelope, replacing all exterior glass and some door hardware to reduce draftiness," said Clutter. "I have received a lot of compliments on the improvements, especially the lighting."
Automating control for optimal operations
Swiss Hills Career Center replaced their pneumatic controls system with a Trane Tracer® SC building automation system (BAS). With the same system in use at several other district buildings, facility managers required little training on its operation. The Tracer SC is used to control operation of HVAC systems, air handlers and VAV boxes to handle daily tasks, implement scheduling, adjust setpoints, troubleshoot issues, and reduce energy use. The web-based system provides convenient access to systems from an on-site computer, or remotely via a smartphone or tablet.
Results
Working with the Swiss Hills Career Center facilities team, Trane provided comprehensive solutions to improve comfort and efficiency at the school. Improvements included upgrades to HVAC systems, air handling units, lighting fixtures, controls and the building envelope. As a result of the project, the learning and teaching environment has improved, energy and operating costs have decreased, and comfort issues have been resolved. Energy savings are estimated at 30 percent.
"Our comfort level has tripled and our teachers are pleased with the consistent temperatures in the classrooms," said Clutter. "Working with Trane and their subcontractors was great. No issues. We're very satisfied."