tc-mc-realty-thumbnail.jpg
Customer Story
Creative Installation Improves MC Realty Property, Increasing Tenant Satisfaction
MC Realty collaborates with Trane on an innovative equipment installation approach – opening a hole in 4900 Main Office's roof. The team replaced air handling units, controls, and a condenser water system, saving $130,000 saved annually and redeeming tenant comfort.
Location: Kansas City, Missouri
Industry: Commercial Real Estate
Topic: Cost-Saving, Optimal Comfort,
$130,000

annual energy costs cut

$130,000

one-time energy rebate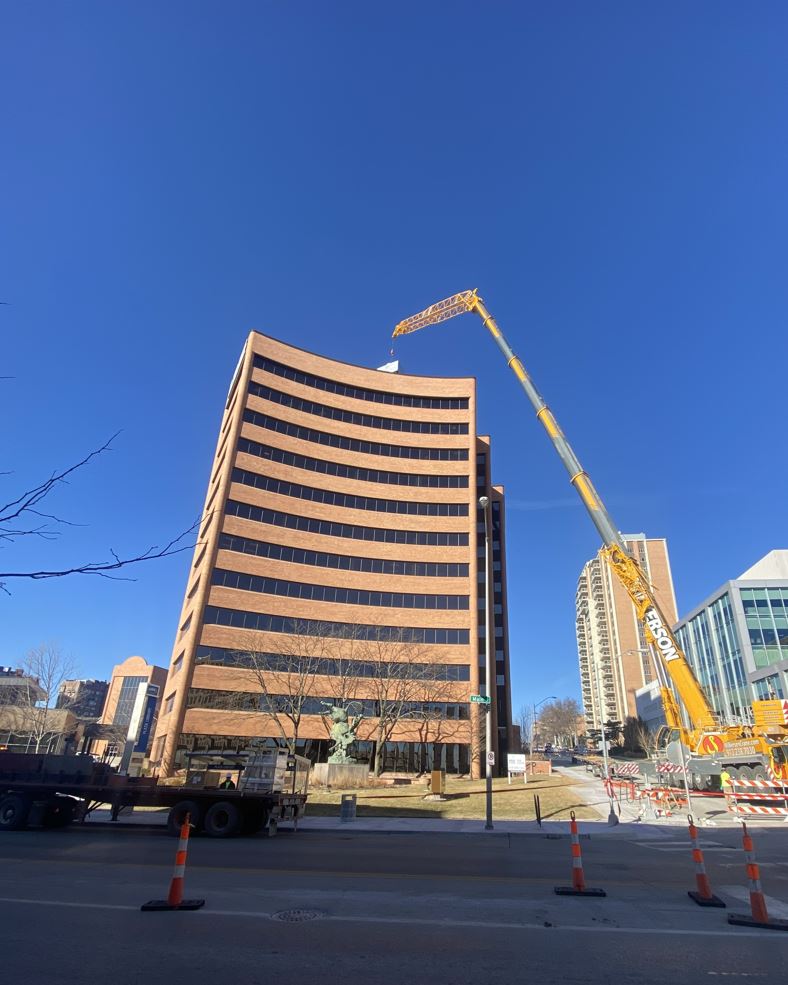 VanTrust, a full-service real estate development company, wanted to upgrade its 4900 Main Office Tower, a 12-story, class A building in Kansas City, Missouri. Especially during the hot summer months, frequent heating, ventilation and air conditioning (HVAC) system breakdowns meant repeated tenant complaints. Unfortunately, these issues were impacting the ability to lease the space.
VanTrust asked its property management company, MC Realty Group LLC, to identify an energy consultant to improve tenant comfort and building performance while lowering energy and operational costs. MC Realty Group specializes in full-service facility property management and project development dedicated to controlling costs and simplifying operational demands of commercial facilities. 
The selected energy consultant would need to minimize any renovation work impact to building tenants. Unfortunately, the building's design meant that new air handling units would not fit through the doors and were too large for the building's elevator shafts.
SOLUTION
Based on successful projects completed on other buildings in their management portfolio, MC Realty Vice President, Tom Corso, asked Trane Account Manager Scott Yates to handle the project.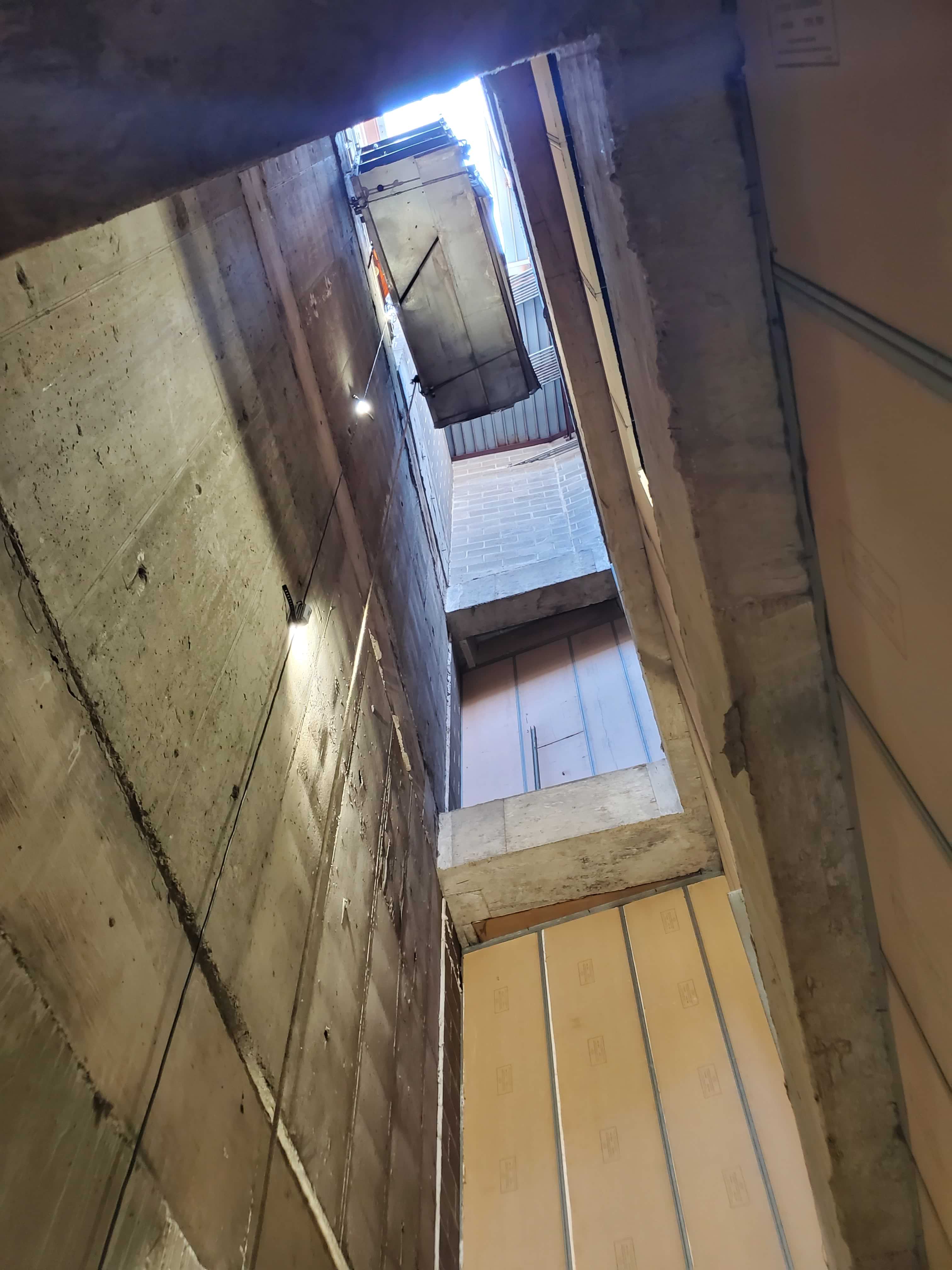 Trane recommended upgrades that included improving the facility's building automation system (BAS) and replacing the air handling units and the condenser water system, as well as outdated pneumatic and direct digital controls. Trane also assessed how best to install new systems given elevator-shaft and door-size limitations. Options included removing windows and walls to move equipment in and out of the building as well as physically constructing the infrastructure systems onsite.
Ultimately, Trane recommended a different option: opening a hole in the roof to access fresh air shafts serving the building's 13 mechanical rooms. This allowed Trane to hoist the units directly to each mechanical room — via the fresh air shafts — with almost no impact to tenant spaces. MC Realty enthusiastically agreed to this innovative approach, so Trane set up a crane and completed the installations in phases.
The project team removed the old equipment via the fresh air shafts then hoisted and placed each of the new air handling units and other systems in the respective mechanical rooms, completing three to four floors at a time. The systems were all installed as planned and new solutions were back up and running quickly.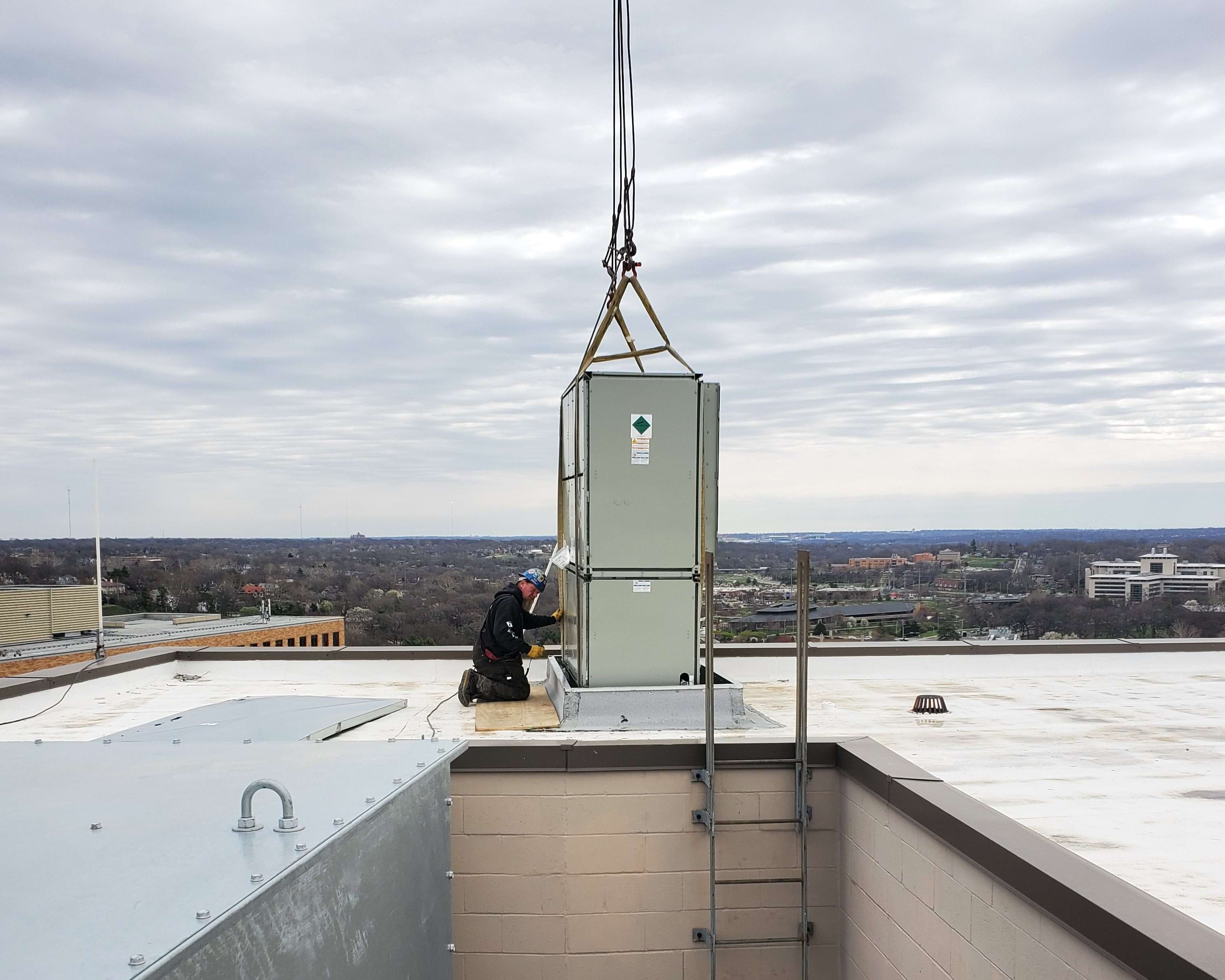 The upgrades cut the building's annual energy costs by $130,000 a year and generated a one-time rebate of $130,000 from a local utility. Upgrades were completed with minimal impact to building tenants and tenants can now count on consistent building comfort, enhancing the building's attractiveness to potential tenants.

"This was a large and complex project that Trane and MC Realty handled smoothly and completely for us, reducing energy costs and generating reliable building comfort," said VanTrust Executive Vice President, Jeff Smith.