Solar Tariffs, Pipeline Approval Highlights Recent Regulatory Decisions
January 25, 2018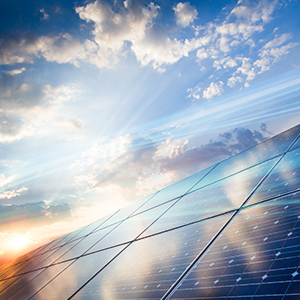 On Monday, January 22 President Trump approved new tariffs on imported solar panels and solar cells.  The decision is in response to claims from SolarWorld and Suniva that increasing imports from foreign companies were negatively impacting domestic solar companies. 
The tariffs are set to take place over four years, starting with a 30 percent tariff on certain imported solar equipment after the first 2,500 MW of imported solar cells.  The tariff will decrease by 5 percent starting with year two and continue until year four, when the tariff will be 15 percent.   The tariffs weren't as high as SolarWorld and Suniva were looking for (the U.S. International Trade Commission recommended a 35 percent tariff in October).  SolarWorld and Suniva are both in bankruptcy and have noted guarded optimism that the announced tariffs will help going forward.
The SEIA, a solar trade association, noted its disappointment with the decision, stating that the tariffs will result in increased costs to solar buyers in the United States as well as negatively impact the solar industry as a whole. 
In a different decision, FERC announced the approval of the PennEast pipeline, a 116-mile pipeline aimed at getting low-cost natural gas produced in the Marcellus and Utica shales to capacity-constrained markets along the mid-Atlantic.  This marks the final pipeline decision of major Northeast projects that had backed up during 2017 when FERC was short-handed. 
Despite the FERC approval, the pipeline has a long way to go before completion.  New Jersey Governor Phil Murphy has noted his disapproval of the project and environmental activists have promised legal battles over various permits needed during the construction process.  Property owners in New Jersey have also denied access to their property, delaying the completion of environmental studies.  Despite the objections, FERC noted that enough evidence surrounding the need for the pipeline and the limit of impact on the environment existed to move forward with the approval.  The PennEast pipeline is slated to go into service in 2019 though is subject to change depending on the outcome of remaining regulatory approvals.