How to Get Started With Connected Buildings
July 17, 2018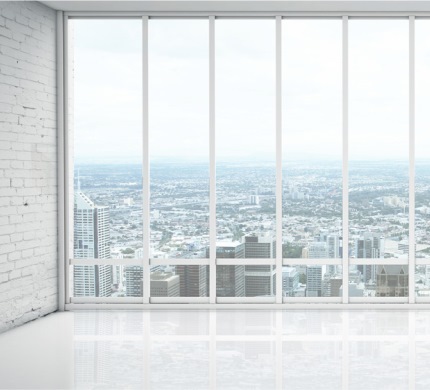 The ability to connect building systems and equipment through the internet has been around for years thanks to advancing technology and better equipment design. This capability has led to a trend in connected or smart buildings where connected devices (e.g., lighting, security systems and HVAC equipment) produce data that can be captured and applied to significantly increase efficiency and save money.
The building owners and managers benefiting most from this trend are not looking at implementing this equipment or technology as a one-off project, but as a starting point for continuous improvement. Before getting started, they're pinpointing and ranking specific goals — like energy savings, building performance and occupant comfort — then partnering with experts to devise an action plan. These steps are essential for the ultimate success of a connected building because gathering data for the sake of gathering data may not yield particularly intelligent or useful results.
Outcome-driven buildings
To truly be helpful after installing connected equipment or technology, the ability to get data from many types of devices and systems must be followed by the promise of helping you or your customers use that information to make a positive impact. The information made available by a connected building is best used to identify areas for continuous improvement and focus on where operational changes will have the most impact, whether that's in occupant comfort, efficiency or productivity.  
Easy access
Not only does a connected building provide you and your customers with data for better decision-making, but it also allows you to access that data remotely. By unleashing the ability to see how often equipment is running, when a building is occupied and how quickly set points are met — all without having to be on-site — you can be more efficient and make better decisions. Remote access to system controls via dashboards and mobile interfaces allows you and your customers to:
Have a secure view of real-time information
See multiple buildings' data at once
Remove the requirement for 24/7 on-site personnel
Where to start
When getting started with connected buildings and equipment, experts like those at Trane can help in a variety of areas or ways. Every step of the process can be made easier with an expert helping assess challenges and needs, planning and execution. Along with enlisting the help of an expert, these best practices can help you maximize the value of a connected building:
1. Identify challenges and goals
An important first step is assessing your building and identifying current challenges. Looking at where your building can improve will help set goals for connected equipment and identify how the data it provides can help your operation. You can then prioritize the projects for improvement. The tactics — including what data you need, how to get it and what databases to combine to get it — will all become clear after those foundational pieces are set up. For example, getting access to interval data can be very useful in determining where inefficiencies exist in a facility.
2. Look at the big picture
When planning for new equipment, it's easy to take on a siloed approach, implementing and assessing each piece individually. However, this type of narrowed view can hinder your ability to execute on a connected building plan. It's best to have a broader view of your building and its equipment, so cohesive and complementary decisions can be made for improved building performance. This applies to seeking out expert help as well — one who reflects a holistic view so they can help you determine the best equipment that'll work together to meet your needs.
3. Evaluate solution options
Equipment solutions — ranging from retrofit to new equipment — include technology that analyzes data once implemented. Determine the technologies and systems upfront that will not only have the most immediate impact for occupant comfort and ROI, but also scale for future needs.
After you've been through this process and implemented the solutions that are best suited for your building, they should continue to provide you with benefits. Your system should be continuously monitored, analyzed and optimized for energy efficiency.
To better understand what a connected building looks like after taking these steps, see how The Alchemist Brewery put it all into action.
We worked with The Alchemist Brewery to determine that humidity control, comfort and efficiency were areas of opportunity for the new Stowe facility. Equipment, like an 80-ton high-efficiency air-cooled Trane® CGAM scroll chiller, featuring onboard pumps with variable frequency drive, was chosen for the brewery to help reduce energy use and create a comfortable environment for employees and visitors. Alongside that equipment, a Trane Tracer® SC building automation system was installed, giving facility managers remote access to systems and better control for improved efficiency.
For more information on the The Alchemist Brewery project, or for more similar case studies, visit Trane.com/BeyondConnected.