Over the past 40 years, Seattle-based Hermanson Company has developed a reputation for successfully completing large, complex projects. The company's resume includes high-profile buildings throughout the Pacific Northwest.
Jerry Hermanson founded the mechanical construction and engineering company in 1979, and his son Rick, now CEO, joined six months later. Rick had been trying a few things out: working in a shipyard and helping build a pipeline in Alaska. When Jerry started Hermanson, Rick was apprenticing with a competitor.
"I like building stuff, and I guess it runs in the family: my grandfather worked in sheet metal, my dad was an apprentice, and so was I," said Rick. "The company I was working for was grooming me to run projects and lead a crew, but my dad started Hermanson Company, and that seemed like a good fit for me."

At Hermanson, Rick was happy running small jobs – for a time. But at 32, he started wanting more and began rotating through different parts of the company: sales, engineering, estimating, marketing, and business development. He wanted to learn the business from the ground up.
Rick eventually became company president. In 2000, he and some partners bought the company from his dad. "At the time, we were probably about 130 employees," said Rick. "Now, we're just under 700 with offices in Washington and Oregon.  I always wanted to build the best place to work with the most engaged employees to serve our clients, and the people at Hermanson Company are amazing. We live our values every day."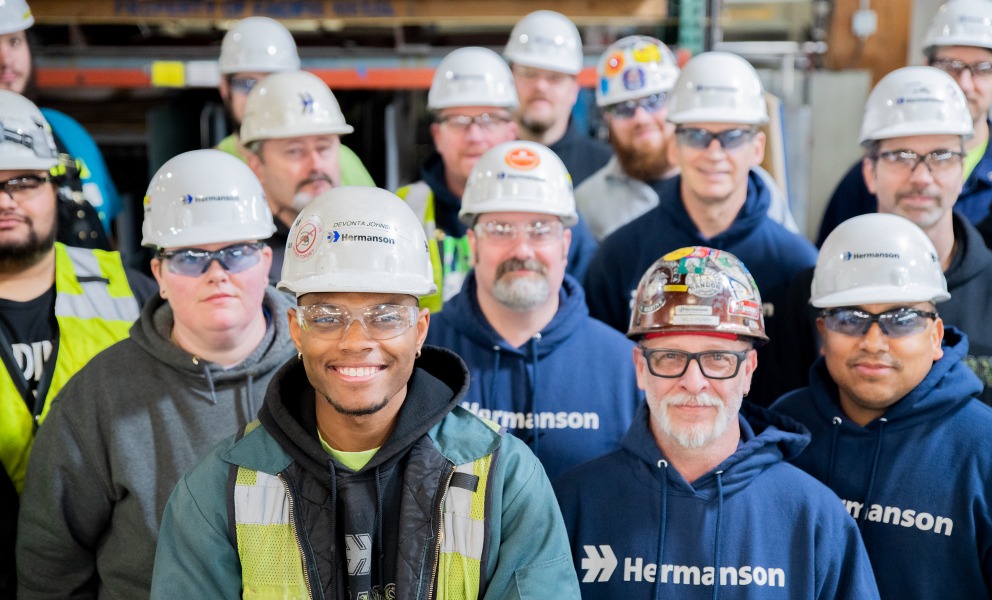 Building a Net Zero Arena
One of Hermanson's most challenging projects was a net zero arena in Seattle. Now home to major national sports teams, the venue hosts about 200 events annually. The over $1 billion, 740,000-square-foot arena replaced a facility built in 1962. To maintain the building's historic character, the roof from the old building was supported over the construction and then reinstalled, which added even more complexity to the project.
"We were brought into the project late," said Rick. "Some other companies were saying it was next to impossible to build, but then they brought in Hermanson." said Rick. "Our people got it done for our client in just two years."
A Great Collaboration
Trane and Hermanson have been working together on projects big and small for decades, and Warren Michelsen, vice president and regional general manager for Trane's Pacific Northwest/Rocky Mountain Region, has been there for many of those conversations.
During the arena construction, Trane supplied the venue's chillers and fan coils. Account managers worked with Hermanson's people to select the right equipment and get it manufactured and installed. Trane continues to play a role, servicing these and other units at the arena. The collaboration is built on personal relationships, which is the way Rick and Warren prefer it.
"What I like about Rick is, if there is a problem, I can call him up," said Warren. "I can talk with him and explain the situation so that we collaboratively find a solution that is acceptable for both of our companies.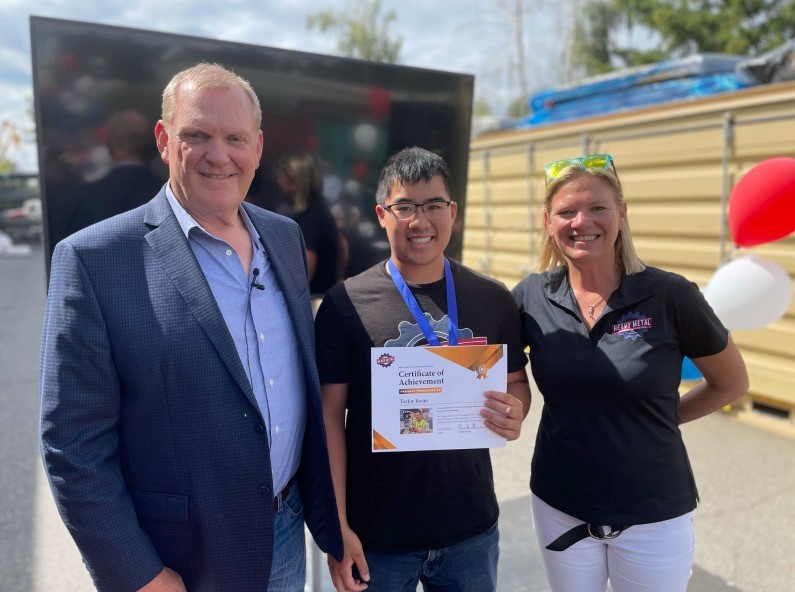 Giving Back
Rick Hermanson has long been concerned that high school students are often encouraged to attend college but have no parallel path into the trades. In 2021, he decided to do something about it. He and Angie Simon, former President and CEO at Western Allied Mechanical in the San Francisco Bay Area, helped create the Heavy Metal Summer Experience (HMSE), a summer program that provides underserved kids a doorway into the trades.
With support from Trane and many other companies, HMSE has now expanded to 22 sites around the country, and Rick and Angie are far from done.
"We realized during HMSE's first year that we were changing lives," said Rick. "When you watch those kids' eyes light up like they've found what they love, it is just an overwhelming feeling of making a difference."
As big and complex as the Hermanson Company is, in many ways, it's still a family business. Rick's daughter, Jana Burbank, is chief of staff and there may be others on their way in.
"We have four generations that have been involved in Hermanson, and that's awesome," said Rick. "And now we have a couple of grandkids coming up, so we'll see what happens."