tc-Applications-Engineering-Series-Blog-992x600-thumbnail.jpg
An Engineers Newsletter Preview: Selecting DX Coils for Both Cooling and Heating
In this Engineers Newsletter, Dustin Meredith, Systems Development Engineer, explains guidelines for choosing direct-expansion coils for heating and cooling in heat pump split systems.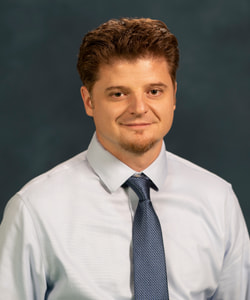 About the author
Dustin Meredith, Lead Systems Development Engineer
Dustin began his career more than 20 years ago supporting airside products for Trane. Since joining the systems and applications engineering team in 2005, his role has been to develop integrated customer solutions for HVAC products & systems providing a link between the sales, design, and manufacturing organizations. He has specific expertise in fans, acoustics, air system design and overall system optimization including unitary and variable refrigerant flow systems. Dustin holds multiple patents and has been instrumental in advancing cutting-edge fan and motor applications to industry. He has authored a wide variety of technical bulletins, white papers, articles and Trane Engineers Newsletter LIVE programs that have been widely published.
Dustin is a licensed professional engineer and earned his mechanical engineering and computer science degrees from the University of Kentucky. He continued his education by receiving an MBA from the Gatton College of Business and Economics. Dustin is an active member of ASHRAE® having received awards at the local, regional, and society level including the society's Distinguished Service Award. Dustin has been an ASHRAE® Section Head and past Chair of the committee that oversees all ASHRAE® technical committee activities. He also serves on the "Fans" and "Sound and Vibration" technical committees, including as past Chair of the latter. He is Trane's voting member for Air Movement and Control Association International, Inc. (AMCA) and serves on a number of AMCA committees including instrumental, first edition standards on the Fan Efficiency Grade (FEG) and Fan Energy Index (FEI) metrics.