Dee Cramer helped pioneer Building Information Modeling (BIM), which creates digital 3D representations to support design, planning, and construction. BIM software helps the company share designs and supports collaborations with clients and other stakeholders

"We pride ourselves on being innovative," said Matt. "Driving innovation and trying to do things a little differently is one of our core values. But there's a lot more to a building than a set of plans and specs. It's about building relationships."
One of those relationships is with Trane, which has played a major role in Dee Cramer's design build work for decades. The collaboration with Trane helps get the right pieces of equipment to the right places at the right times.  
"I can always rely on Trane to be on the cutting-edge of technology," said Matt. "They're always aggressive on energy changes. Looking at refrigerants, Trane is often one of the first to make the change and approach it in the most well-thought-out and planned way. It's one of the reasons the Trane name works so well to satisfy our customers."
Serving Their Community
Dee Cramer is a leading construction company, but they are far from alone. Matt Cramer is part of a nationwide building trades peer group, started by his father and others, including Hermanson Construction in Seattle, Western Allied Mechanical in the San Francisco Bay Area, and several other companies.
Since 1989, group members have shared ideas on how to move their businesses forward and have even reviewed each other's practices to increase efficiency. Through this peer group, Matt developed long and fruitful relationships with Rick Hermanson and Angie Simon, who launched the Heavy Metal Summer Experience (HMSE).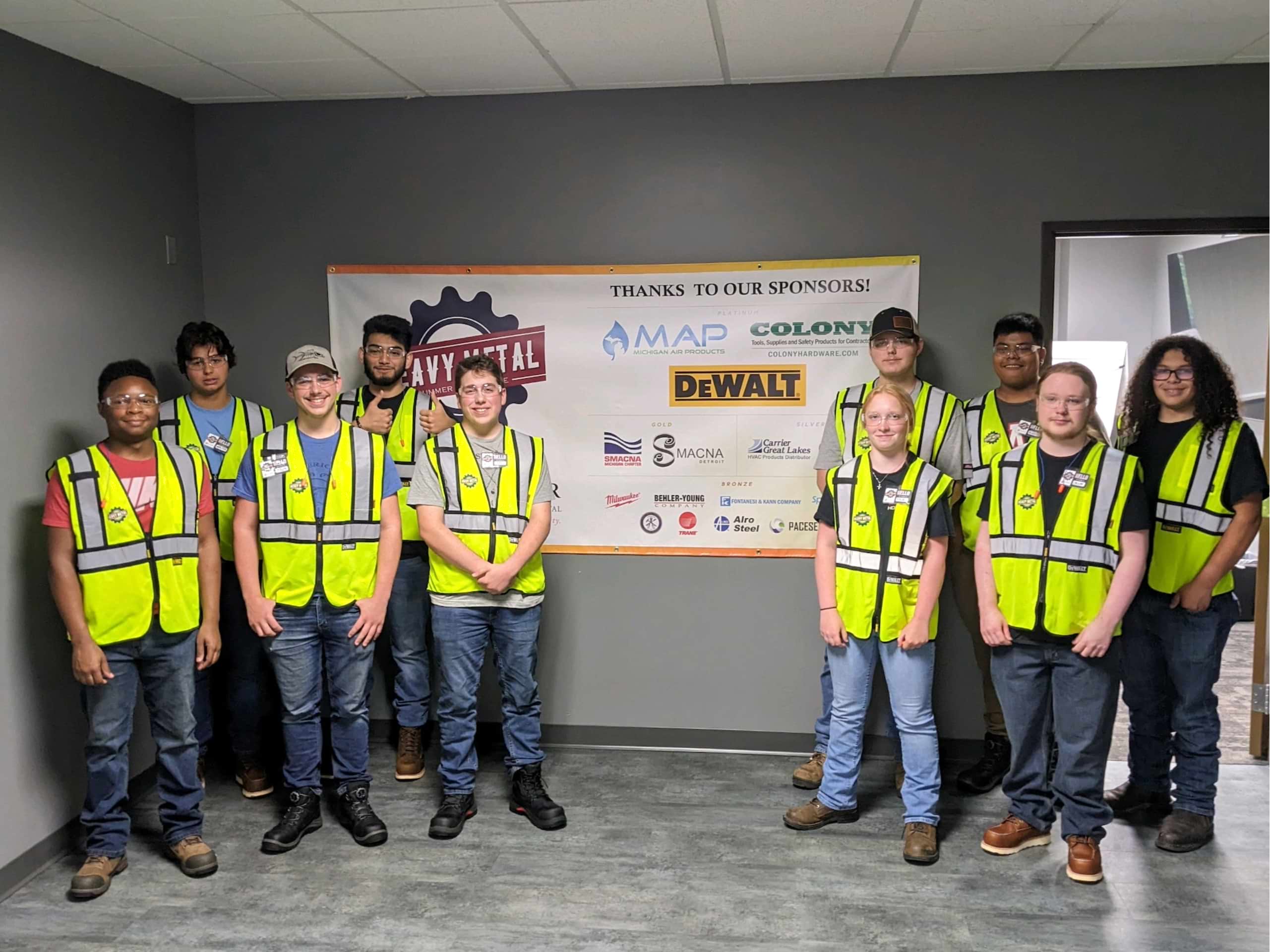 HMSE is a six-week training program that introduces high school students to the mechanical trades, giving kids a new perspective on career options. As soon as Matt heard about it, he was in.

"We wanted to open up kids' eyes about the skilled trades and whether that's a career they might want to go into," said Matt.
Human Resources Manager Kelsey Savage and a small committee of Dee Cramer employees took charge of customizing HMSE for their company. Simon and Hermanson had developed a playbook to help companies implement the program, and that was a great tool to get started. During the planning phase, the Dee Cramer team modified the curriculum to accommodate a  100% sheet metal only focus to the program's full mechanical focus.
"We wanted to do something a little different, and I got online and found a sheet metal cooking grill," said Kelsey. "Our shop leader said we could make it, so we designed it, put the HMSE logo on the side, and it was a huge hit."
The program took kids through a variety of hands-on sheet metal and welding activities, as well as building and hanging ductwork on a makeshift wall. In addition, participants visited the  apprenticeship school to meet sheet metal instructors.
Matt, Kelsey, and the entire Dee Cramer team were sold on the program from day one. Kelsey recruited volunteers from all areas of the company: business agents, shop workers, field supervisors, estimators, and accountants. Everyone was delighted to be a part of it, and the company is eager to support the program next summer.
"I would encourage any trades contractor to contact HMSE and run a program," said Matt. "It's an incredible experience that helps the kids and really excites the people running it. It's just tremendously fun and useful for everyone involved."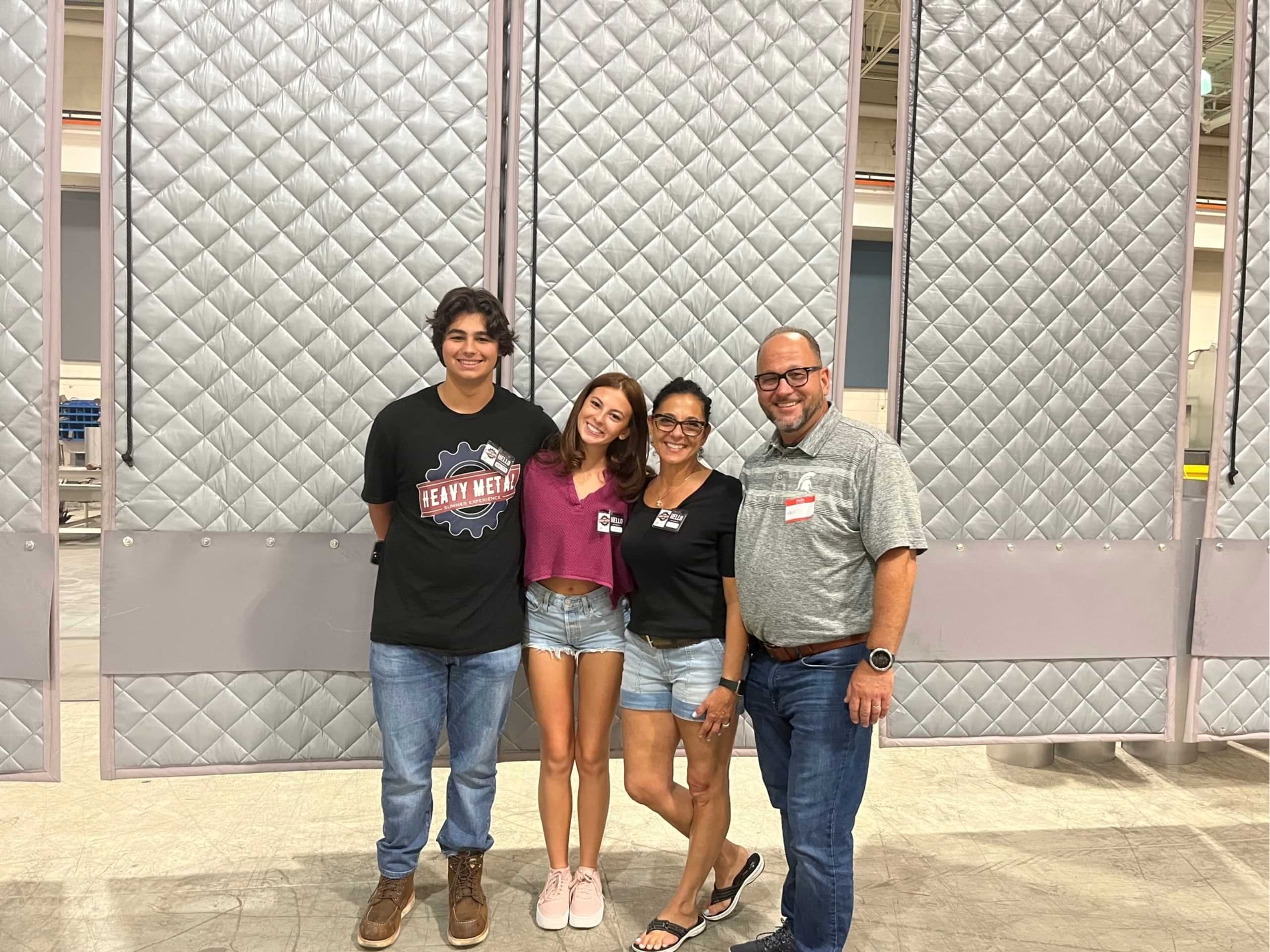 "Thank you, Dee Cramer and Trane, for putting together such a great experience for our son. We are so excited that he knows what a wonderful future he will have in this industry," Marie and Walt Sulesky, parents of an HMSE participant

"I am so proud of my brother. I always knew he wasn't the four-year university guy. The HMSE experience has made him realize he needs to follow his own path, and the trades are where he belongs," Gianna Sulesky, sister of HSME participant