Canadian Liquefied Natural Gas (LNG) Facility Moving Forward
October 09, 2018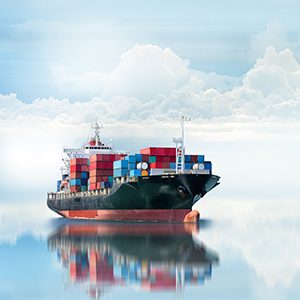 After years of waiting in uncertainty, LNG Canada, a major liquefied natural gas (LNG) liquefaction and export project in British Columbia, is finally moving forward.
The Final Investment Decision (FID) was announced on October 1, paving the way for the construction of the LNG liquefaction/export terminal in Kitmat, British Columbia as well as the 420-mile Coastal GasLink pipeline that will fuel the facility.  The project is vital as it both signals Canada's commitment to helping supply the growing global trend toward the use of LNG in the power generation sector as well as creating an outlet for western Canada's prolific natural gas production.
Once production begins, LNG Canada is looking to complete the first two trains by the mid-2020s with each train having a total liquefaction capacity of approximately 0.9 Bcf/d.  Trains 3 and 4 will be completed at a later date.  In addition to the LNG Canada terminal, TransCanada Corp has announced that all required permits have been approved to begin construction on the 420-mile Coastal GasLink pipeline that will deliver gas from the production-rich shale plays in British Columbia and Alberta to the LNG Canada facility.  The pipe will go into service in 2023 with an initial capacity of 2.1 Bcf/d but will be able to expand to 5.0 Bcf/d as demand grows.
The project is important as western Canada's production continues to expand while outlets for the production are reduced.  Alberta and British Columbia produce over 15.0 Bcf/d of natural gas, which is nearly all of the Canadian output.  Traditionally, much of this gas is imported to the United States, although this trend is beginning to change.  Due to growing U.S. production, namely from the Marcellus and Utica shale plays, traditional Canadian gas outlets in the Upper Midwest are dwindling.  The growth in U.S. production has been so profound that traditional export points from Canada into Michigan are going to switch, with the United States sending gas to Canada at those points. 
LNG has long been seen as a natural outlet for this growing Canadian production, but years of uncertainty surrounding global demand and regulatory approvals have limited any advancement.  Now that permits are in place and FIDs announced, LNG Canada will be able to begin construction.  With its location on the western Canadian coast, LNG Canada will be able to easily reach the Asian markets, a main source of global demand growth.
The project is still years away but this week's announcement is a critical step forward for Canadian natural gas production.  Assuming U.S. output continues to grow as expected, Canadian exports to the U.S. will continue to shrink and opening up alternative markets will be key to the continued growth of western Canadian production.