Managing Indoor Environmental Quality in a Changing Climate
Managing Indoor Environmental Quality in a Changing Climate
Think about when you enter a building. What do you need to be productive or comfortable? It might depend on what is happening outside – a hot day or a big storm. With extreme climate and weather events like wildfires and heat waves, it is crucial to allow building occupants to be comfortable, healthy, and productive.
Indoor Environmental Quality (IEQ) Solutions
Addressing the critical factors impacting your indoor environment to improve building viability and support the well-being of those inside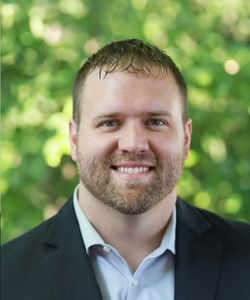 About the author
Chris James, IEQ Services Product Manager
As the IEQ Services Product Manager, Chris James is responsible for Trane's indoor environmental quality (IEQ) service strategy and offering in the United States and Canada. This includes the traditional, digital, and comprehensive IEQ solutions associated with Trane's Wellsphere™ initiative, a holistic approach to building wellness that cultivates healthier indoor spaces by enhancing air quality, lighting, and acoustics. Chris leads the business to help customers understand, improve and manage the IEQ within their spaces while aligning with Trane's strategic mission and objectives. Chris holds a bachelor's degree in chemical engineering from the University of Kentucky.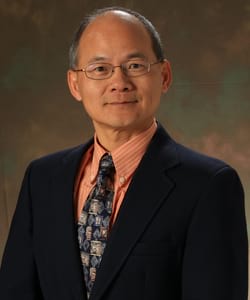 About the author
Chris Hsieh, Applications Engineer
Chris has been with Trane in La Crosse since 1996. He is one of the contributing authors for the Trane Engineers Newsletter and the Engineers Newsletter Live programs. His engineering focus includes system applications support, industry-related green/environmental programs, ENERGY STAR®, LEED, ASHRAE 189.1, and IAQ initiatives. Chris is active in various ASHRAE technical committees, most recently serving on the ASHRAE 62.1 committee, and has served as a consultant for ASHRAE's SSPC 189.1 since 2013.
Chris also assisted LEED EB (Silver) certification for the Trane St. Paul facility and LEED NC (Gold and Certified) certifications for the Trane Taicang office and facility buildings. He is a LEED-AP BD+C, certified energy manager, UL environment DfS (Design for Sustainability) gold certified, and member of ASHRAE.
Chris is enthusiastic about youth education with a focus on STEM and volunteers his time as a math club coach for a local middle school, helping to advance the team to the state-level competition three years in a row.